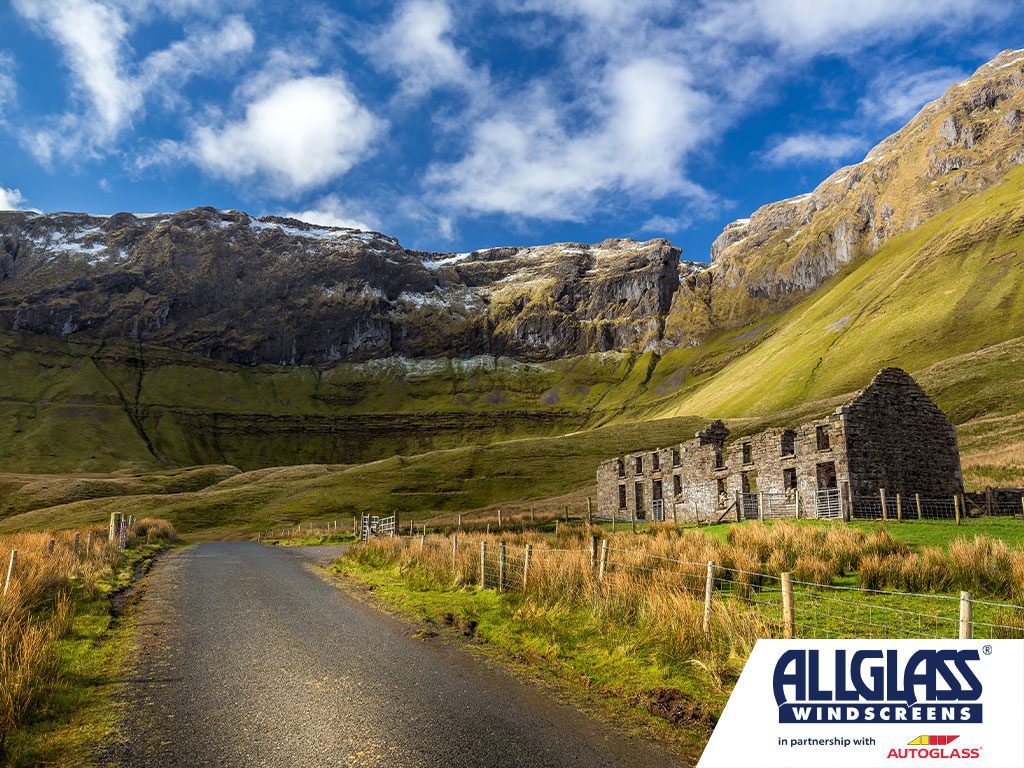 Ireland Scenic Drives: Yeats Country
It is no secret that Ireland boasts a wide array of gorgeous, scenic driving routes for the adventurous motorists to explore. Here at Allglass®, we pride ourselves on not only providing all your essential driving guides and tips, but also highlighting just some of the finest road trips the country has to offer. This time we're shining a light on some of the beauty spots and cultural highlights to enjoy around Sligo – one of the best places to visit in Ireland and sometimes referred to as Yeats Country. One of Ireland's most celebrated playwrights and poets, William Butler Yeats had a special affinity with this part of the country, which also served as inspiration for some of his most famous poems. This route is a real treat for Yeats fans and gives them an opportunity to plot a course through the countryside, enjoy one of the best Ireland road trips while visiting some of the places most closely associated with Yeats' life and work. To experience Yeats' Sligo.
We'll begin our trip from the heart of bustling Sligo Town and loop back here after seeing some of the best places to visit in Sligo over the course of the next few days. But before you set off on your way, Sligo Town itself has plenty to offer. The Yeats Society might be a nice place to start for a fan of the poet. The Society is situated in the heart of Sligo Town and houses an exhibition on the people and places around Sligo that influenced Yeats over the course of his life. The Society also hosts regular poetry readings and literary events.
Sligo Abbey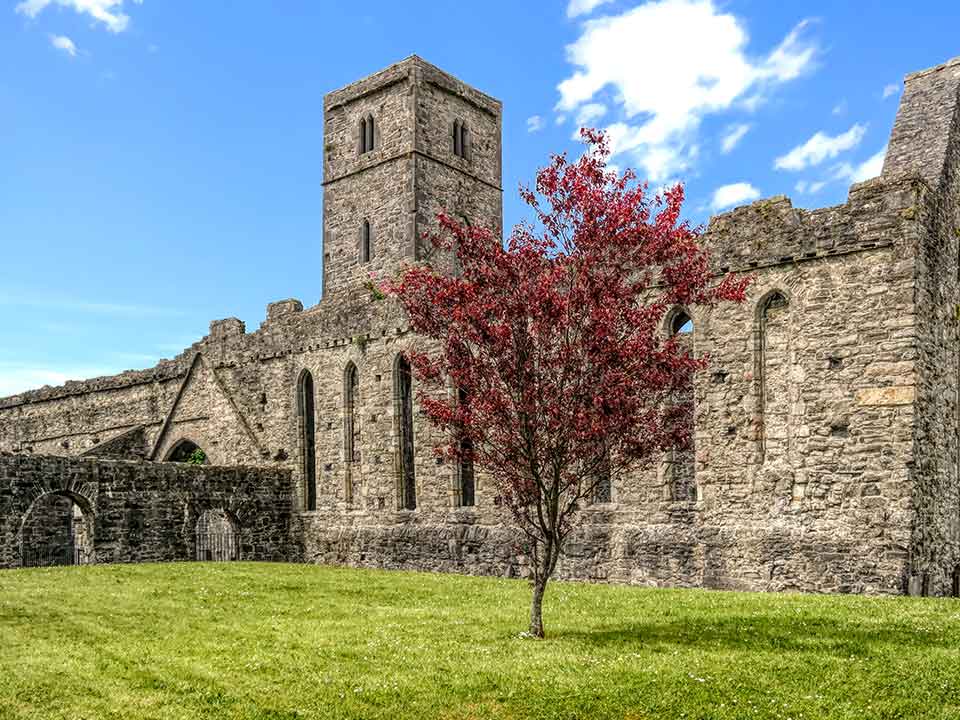 Close by you'll find Sligo Abbey. The Abbey, erected in 1253, boasts two noteworthy literary connections. The Abbey not only appears in two stories by W.B. Yeats but also has a connection to Bram Stoker of Dracula fame. His mother, Charlotte Thornley, was born in Sligo in 1818 and her diary is on display in the Abbey. Thornley survived a major cholera epidemic in 1832 when around 8,ooo people died in Sligo and were buried in mass graves. She recounts in her diary how "the living struggled to bury the dead" and that a tower of bodies was piled on top of an altar as this was the only sacred place left. Her stories from this particularly grim episode in Sligo history are understood to have served as a major influence on Dracula, which was published in 1897.
Strandhill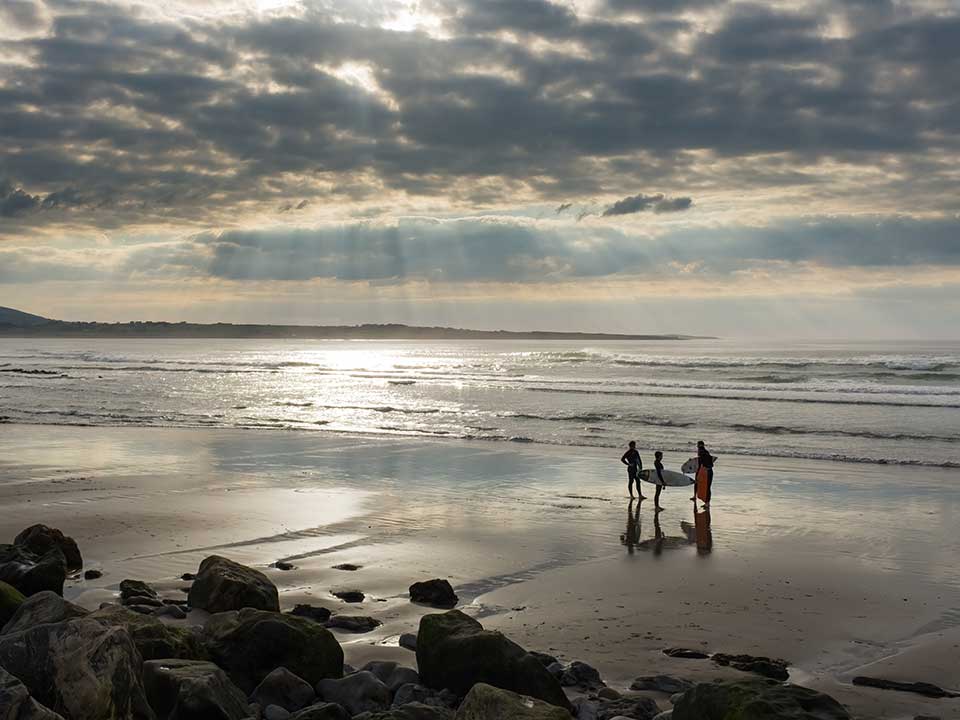 From Sligo you'll move on to the nearby village and scenic surf paradise, Strandhill. Strandhill Beach is located 8 km to the west of Sligo and has a number of surf schools to offer with something for everyone from the absolute beginner to the experienced surfer.
If you're not into surfing there are many great walks in the area, including a great coastal walk to other beaches, and walks on the nearby mountains of Knocknarea and Benbulben.
The Knocknarea Mountain walk is a fairly handy 1 hour (2.5 km) walking route ideal for a casual walker that ends at a Cairn steeped in Irish Mythology known as the tomb of Queen Meadhbh Thought to be 5,ooo years old, Irish folklore however suggests it was built for the mythical Iron Age Queen Meadhbh in 1oo AD. Cnoc na Rí is a great introduction to hill walking with spectacular views of the Sligo and Wild Atlantic Way coastline from the summit.
Carrowmore Megalithic Cemetery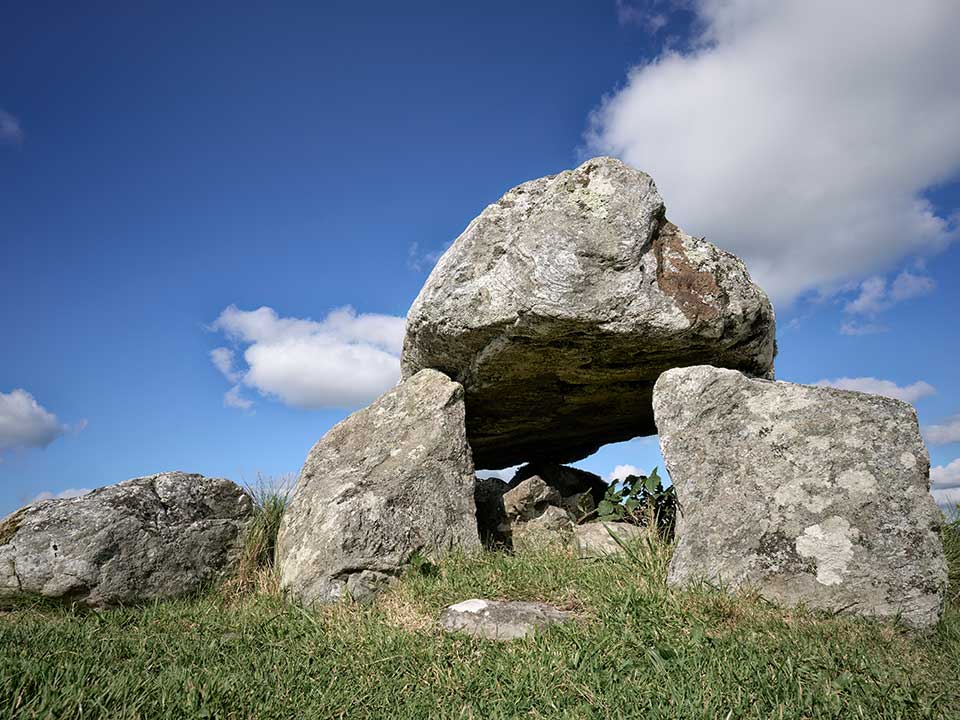 This whole part of the country is rich with evidence of Ireland's ancient past that so fascinated Yeats. Nowhere is this more evident than on the next stop of our tour, Carrowmore Megalithic Cemetery. Carrowmore is a site as significant as Newgrange and one of the most important prehistoric cemeteries in Europe with several Dolmens and Passage tombs of particular interest to scholars and day trippers alike.
Ballysadare village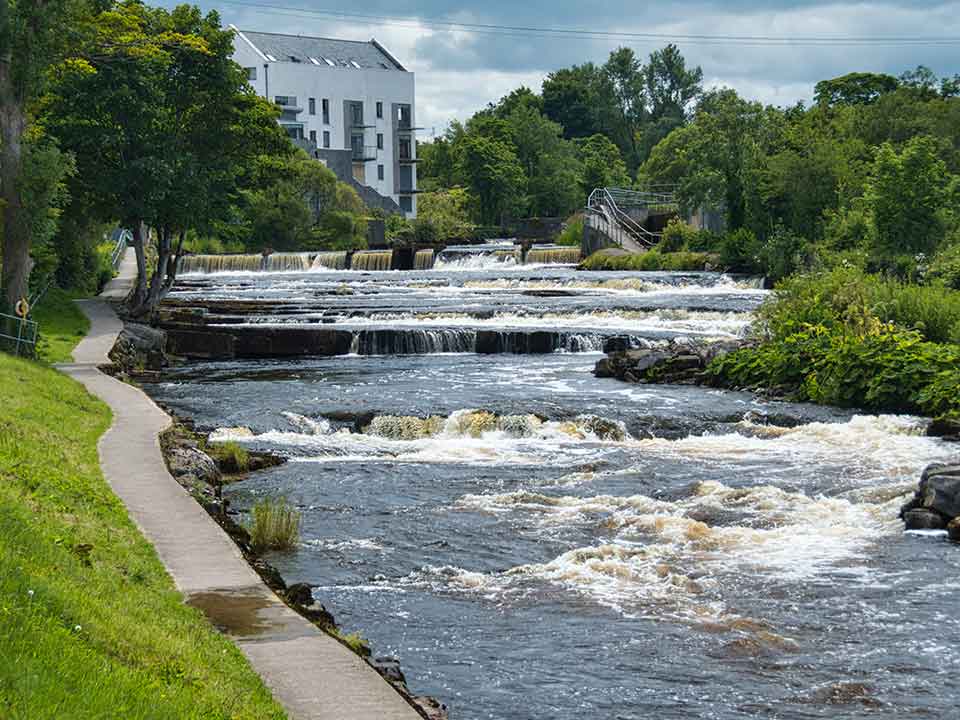 (Image courtesy of Failte® Ireland)
After exploring the cemetery until your heart's content, you'll find another charming little town with a connection to W.B. Yeats. Yeats stayed in Ballysadare village numerous times and was known to have taken a great deal of inspiration from the area. Most notably perhaps in one of his best known poems, 'Down by the Sally Gardens'. Ballysadre would make an ideal place to stay overnight before continuing your Yeats country expedition.
Lough Gill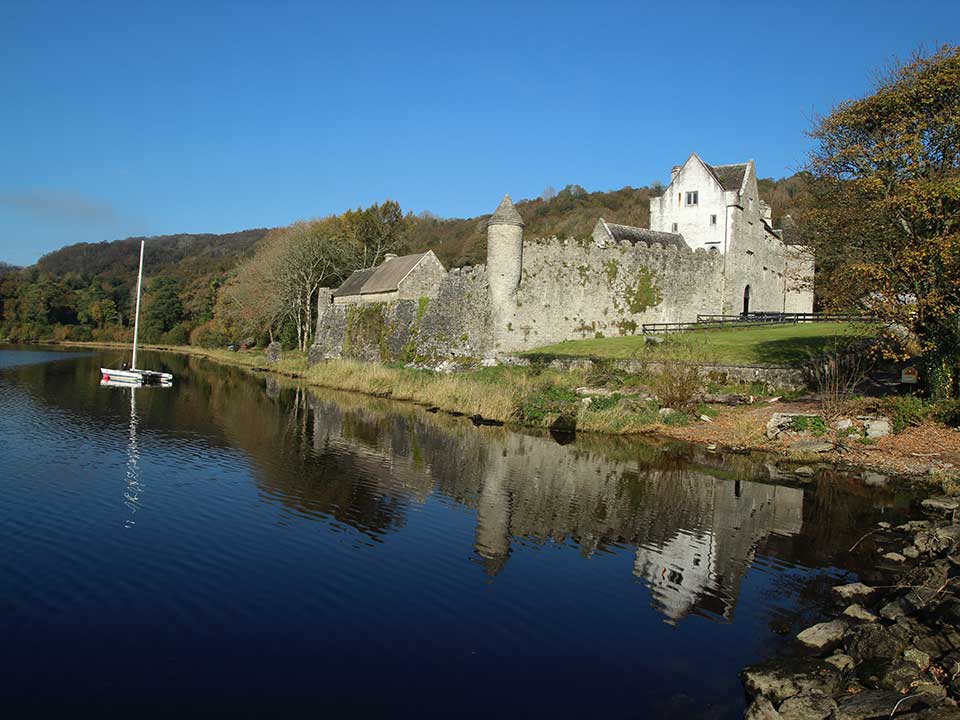 From Ballysadre, you're going to head on to a particularly exciting set of stops on our grand tour of Sligo. Set off north east towards the beautiful Lough Gill and you can take in a few scenic viewing spots on your way. First, pull up by the blissfully serene Tobernalt Holy Well. The well's history can be traced back to pagan times prior to the arrival of Christianity to Ireland. In more recent history,the Holy Well was an important meeting place for Catholics during the Penal Times. The entire area surrounding picturesque Lough Gill is full of historically fascinating sites like Tobernalt Holy Well as well as being a pleasure to drive around and chock full of views that can only be described as breathtaking. You should stop to explore Slieve Killery and Slieve Daean. Both are stacked with plenty of walks, nature trails, viewing spots and places to see. Dooney Rock, the ruins of Creevelea Friary, the 17th century Parkes Castle and around 2o islands or lake isles including, as no Yeats enthusiast need be reminded, the Isle of Innisfree made famous in his 1888 poem.
Benbulben Mountain and Glencar Valley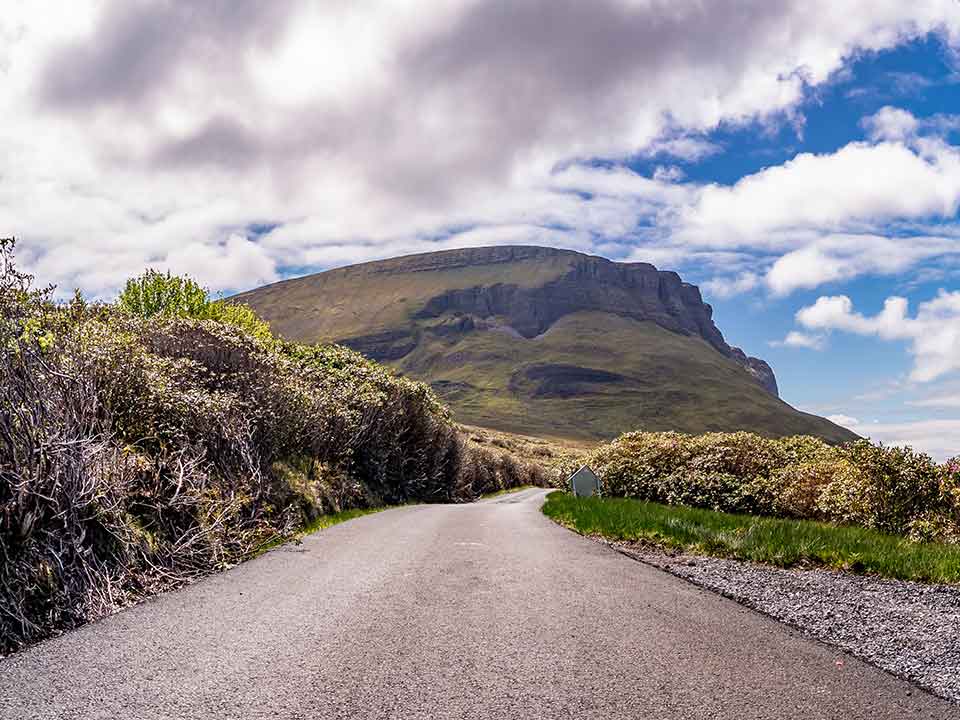 Follow the N16 north from Lough Gill and take in the impressive Benbulben Mountain as the road leads you toward the stunning Glencar Valley where you enjoy the tranquil Glencar Lake and perhaps even indulge in a gentle stroll to the arresting Glencar Waterfall and scenic viewing spot invoked by Yeats in his famous lines, 'Where the wandering water gushes, From the hills above Glen-car, In pools among the rushes, That scarce could bathe a star…'.
Moving on, keep following a north easterly route, there are still plenty of wonderful new angles from which to enjoy, the iconic Benbulben Mountain and distinctive cliffs and plateau of neighbouring Kings Mountain, known by many as Fionn mac Cumhaill's Table. These mountains were said to be the home of the mighty Fionn mac Cumhaill and his band of mythical warriors, the Fianna.
Gleniff Horseshoe

Next destination on your Sligo visit is the Gleniff Horseshoe valley between Truskmore, Benwiskin and Kings Mountain's famous plateau. If you're on the valley floor, you should be able to spot an arched cave somewhere around 4oo metres up the mountain. This is in fact Ireland's highest cave and is said in folklore to be the last hiding place of Diarmuid and Grainne, two other key figures in Irish Mythology.
From here, carry on past the Ballaghnatrillick village and keep heading north west and join the N15 which will take you right to the Creevykeel Court Tomb. Built around 3,ooo B.C., Creevykeel is considered by scholars to be the finest example of a court tomb found on the island of Ireland.
Mullaghmore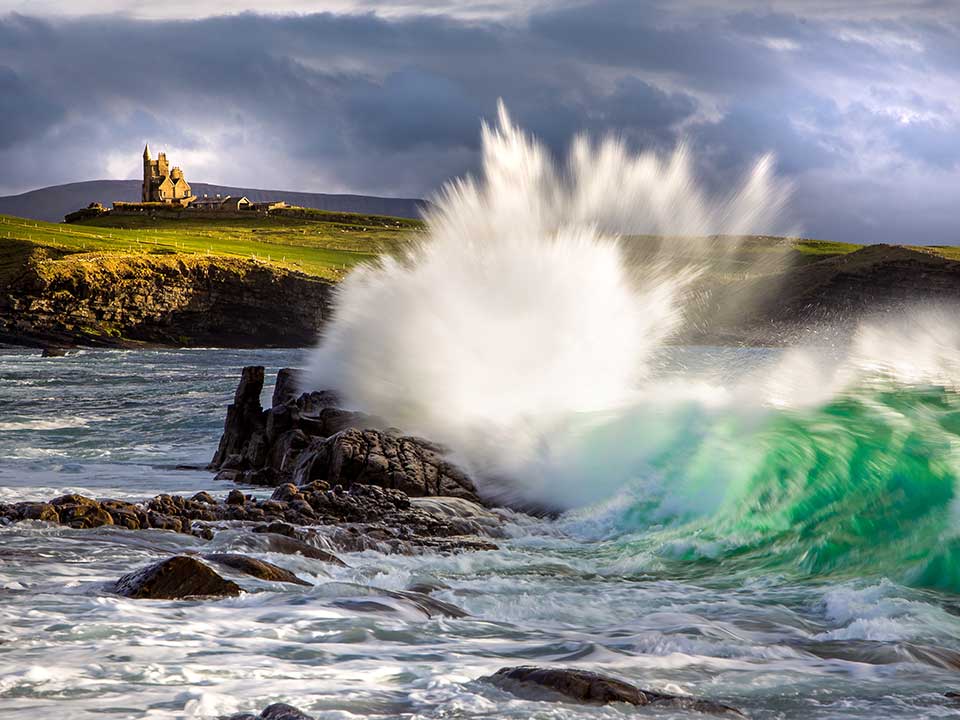 After immersing ourselves in ancient mythology, it might be about time to hit the beach again. Carry on travelling north to the thriving holiday destination that is the Mullaghmore Peninsula and Mullaghmore Village, one of the best places to visit in Sligo. In Mullaghmore Village you can enjoy their stunning beaches and maybe even chase a couple more waves if you caught the surf bug back in Strandhill. Though maybe just leave it to the experts, Mullaghmore is one of the best known big wave surfing locations on earth and attracts surfers from around the world during times of big swells. Depending on how many days you feel like extending your trip over, Mullaghmore Village would make for another wonderful spot to bed down for the evening as there is no shortage of accommodation options and acclaimed restaurants to be found around the town and in the nearby villages.
Travelling out of Mullaghmore, you will pass the lovely villages of Cliffony and Grange on your way to Streedagh Beach. Famed for its sand dunes, Steedagh is another very popular surfing destination.
Drumcliffe / Rosses Point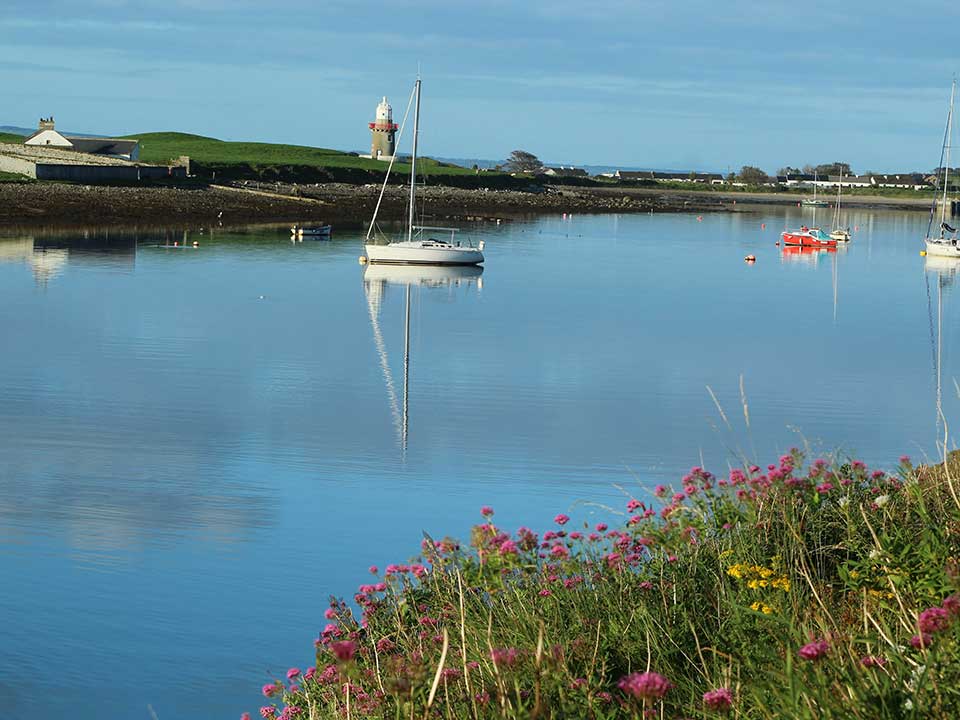 Next on our list of places to visit as we journey through Yeats country is the scenic village of Drumcliffe. Another treat for the history buffs, Drumcliffe was once the site of an ancient monastic settlement said to have been founded by St. Colmcille in the 6th Century. In present day Drumcliffe all that remains to be seen of this settlement is the last stump of an ancient round tower and a fine carved high cross that dates back to the 11th century. The churchyard in Drumcliffe is also a fitting place to bring our grand tour of Yeats country to a close as here you'll find the final resting place of that great man who is so linked to this part of the country, W. B. Yeats.
From here, you could easily make your way back to basecamp in Sligo Town. But why not spend the night in Rosses Point? Without a doubt one of the most popular holiday destinations in Sligo, Rosses Point is an exceedingly pretty village with a gorgeous sandy Sligo beach, plenty of charming eateries, a yacht club and a championship golf course to boot.
That brings to an end our very own Yeats country themed Irish road trip highlighting some of what we consider to be the best Sligo attractions. Here's to a summer packed full of sundrenched road tripping.
Be sure to check the Allglass®/Autoglass® Blog again soon for more motoring tips, explainers and road trip guides just like this one.
Book an appointment now
For a quick and easy way to make an appointment book online now.