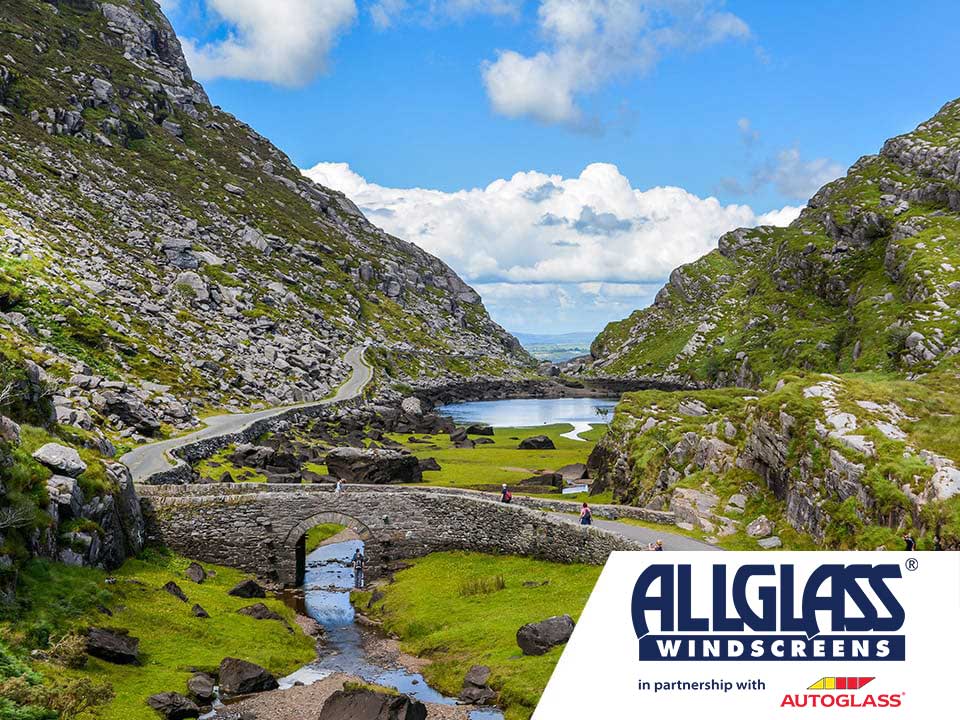 Ireland Scenic Drives: The Ring of Kerry
To really experience Ireland, sometimes you need to get behind the wheel. This series of blog posts will explore some of Ireland's most breath-taking driving routes, from the wild and rugged to the idyllic and tranquil. In this post, we explore the Ring of Kerry. An important tip before you begin? Allow plenty of time for unscheduled stops along the way to savour the other worldly beauty.
The Ring of Kerry
The "ring" is actually a 179km route that circles the Iveragh Peninsula, the largest peninsula in southwestern Ireland. It includes some truly awe inspiring landscapes and vistas guaranteed to leave an indelible impression. To experience an authentic slice of Ireland, here are just some of the places we recommend visiting on your way around the Ring of Kerry:
Killarney National Park
Our starting point is the historic town of Killarney. From here you'll travel west towards Killarney National Park. This epic 26,000 acre expanse takes in a portion of the MacGillycuddy's Reeks, Ireland's tallest mountain range. Your journey will take you past the lakes of Killarney and a number of waterfalls nestled amongst ancient woodlands, untouched in 10 millennia. Along the way, you may even catch sight of a native red deer, an animal unique to Ireland.
Perhaps the Park's two most famous spots however are 'The Gap of Dunloe' and 'Ladies View'.
The Gap of Dunloe
This rugged  mountain pass is based at the foot of the MacGillycuddy's Reeks in the west, and Purple Mountain (which stands 2,730 ft tall) in the east. You'll discover five beautiful lakes, all connected by the River Low: Coosaun Lough, Black Lake, Cushnavally Lake, Auger Lake, and Black Lough (north to south). We'd recommend parking up and taking a walk through the gap. While it is possible to drive, keep in mind that their is only room for one car to pass at a time. Be sure to stop and make a wish on the 'Wishing Bridge', too!
Ladies View
Ladies View is a great place to gaze over the panoramic scenery in the heart of Killarney National Park. The look-out got it's name when Queen Victoria's ladies-in-waiting expressed their affection for this spot, during a visit in 1861. Don't be put off if it's raining – if anything, this adds to the dramatic atmosphere. There's also a café at Ladies view, where you can stop and sip a cup of something hot while marvelling at the incredible vista.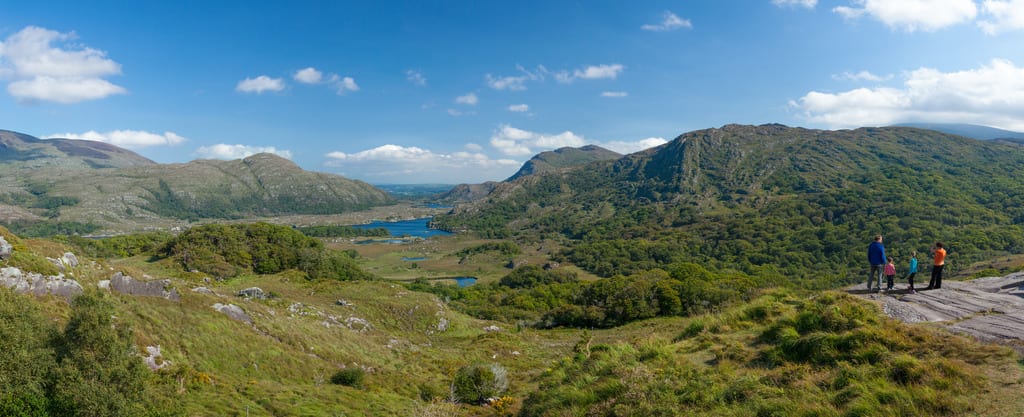 Ladies View (copyright Fáilte Ireland Tourism Ireland)
Kenmare
Continue south along the N71 and you'll arrive in the picturesque town of Kenmare. The name Kenmare derives from the Irish 'Ceann Mara' meaning 'head of the sea', due to the town's commanding position overlooking Kenmare Bay. Characterised by it's colourful shop-fronts and houses, Kenmare is the perfect pit stop to refuel and sample some of the country's best seafood. If you time your arrival right, you can also experience the world famous Kenmare Fair Day. This event has been taking place on the 15th of August in the town, for almost two hundred years and draws crowds from near and far.
Derrynane
Next we'll travel west along the N70 towards Derrynane, an area of historical significance for a number of reasons. A well preserved dolmen (stone age grave) dating from 3000 BC can be found in the area. Derrynane house, the former home of 19th century politician and civil rights activist Daniel O'Connell, can also be found nearby. The area offers it's share of beauty too as you journey past Derrynane Bay.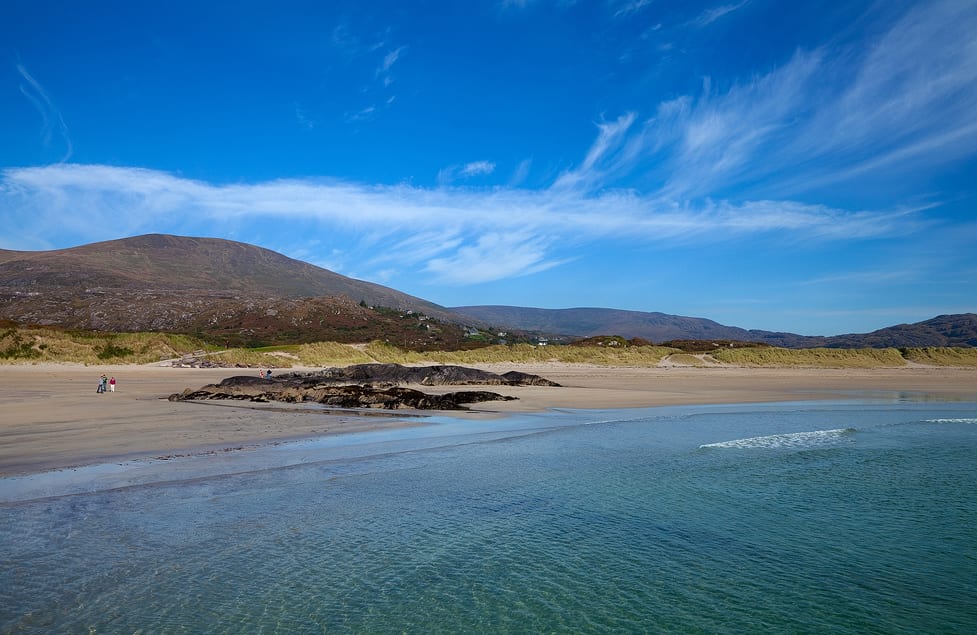 Derrynane Beach (copyright Fáilte Ireland Tourism Ireland)
Ballinskelligs Beach
Wind-torn terrain and sweeping hillsides are plentiful on this trip, but with the route being predominantly coastal, you'll also come across several unspoiled beaches. Ballinskelligs Beach is Blue Flag listed, boasting clear waters and a long stretch of golden sand. Look out for the ruins of Ballinskelligs Castle (also known as McCarthy Mór Castle). Built in the 16th century, this structure was actually a Tower House, possibly designed to protect the bay from pirates.
The Skellig Experience
An absolute must-visit if time allows, is The Skellig Experience located on the island of Valentia. This purpose-built centre explains everything there is to know about the four Skellig Islands that lie just offshore. The centre includes information about Skellig Michael's Early Christian monastery and it's inhabitants, local wild life and marine life and the nearby lighthouses. From here, you can also take a cruise out to the Skellig's lasting approximately two hours.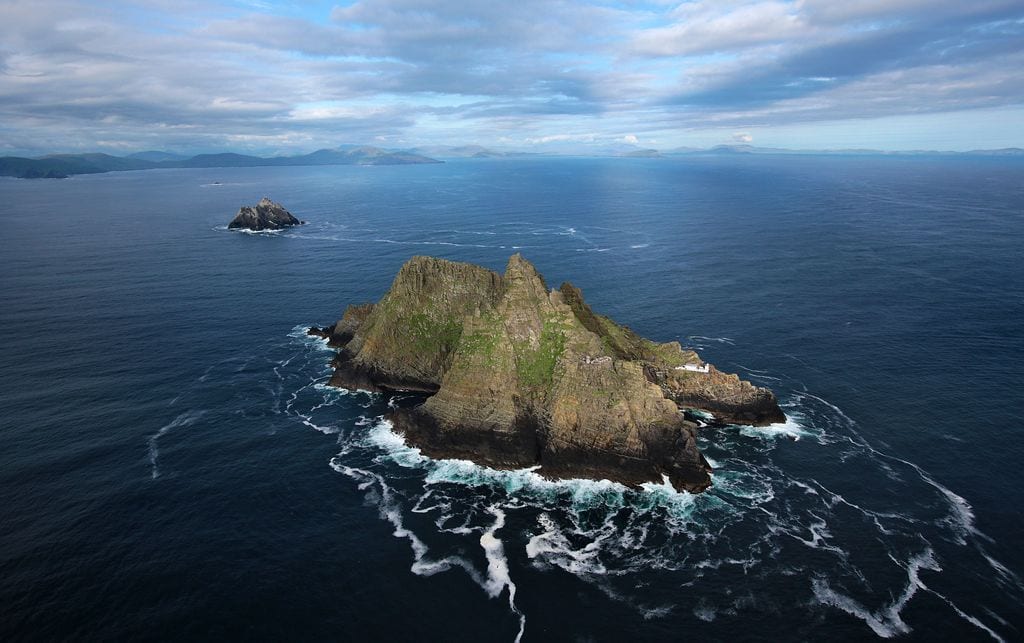 Skellig Michael (copyright Fáilte Ireland)
In Conclusion
The Ring of Kerry was a fitting theme for the first of our Ireland Scenic Drives series as it's arguably the most famous route in the country. Take this journey at your own pace, but we recommend spreading it over 2-3 days. As always make sure your car is fully serviced before undertaking the journey. Some of the aforementioned spots are quite remote so a breakdown is the last thing you want.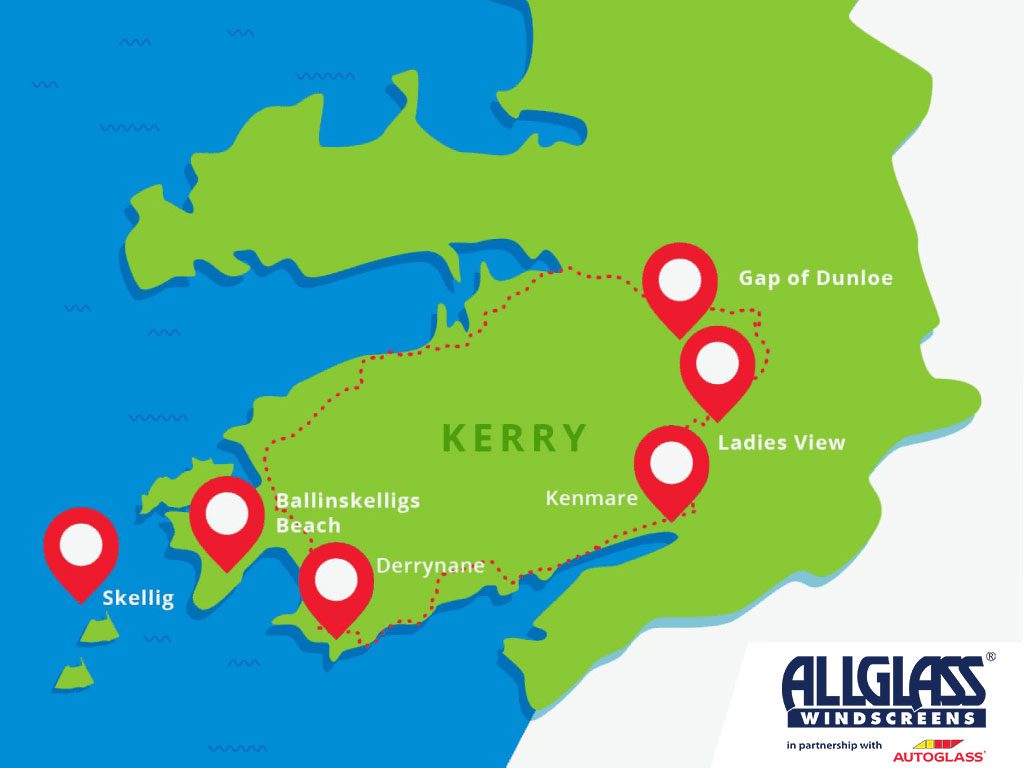 We hope you enjoyed this article. Check back with the Allglass® / Autoglass® Blog soon for more installments of our Irish Scenic Drives series.
Book an appointment now
For a quick and easy way to make an appointment book online now.