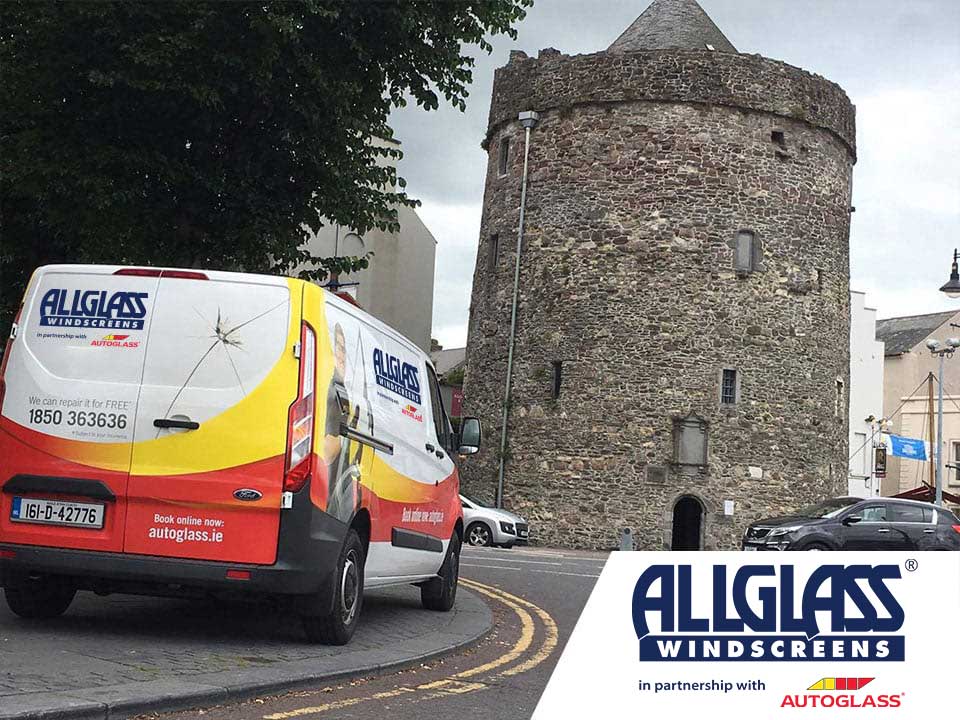 Ireland Scenic Drives: Wicklow to Waterford
Sometimes, the best way to see a country is to get behind the wheel. Driving in ireland, drinking in the beauty of the Irish scenery, is a pleasure we can all too easily take for granted. With summer here, we've been thinking about some of Ireland's best road trips for you to sample. Whether you're looking for day trips from Dublin by car or scenic places in Ireland that are a little bit off the beaten path, Allglass® / Autoglass® are on hand to offer an Ireland road trip for all tastes. Here's just one road trip route to consider – a pleasant jaunt through Wicklow, Wexford and Waterford.
Pack your bags and get your GPS at the ready! There's no shortage of sights to enjoy throughout the sunny south-east.
WICKLOW
Wicklow Gaol
Epic and unique, Wicklow Gaol's own remarkable history is closely tied to that of Ireland itself. County Wicklow was the last of Ireland's 32 counties to be formally established –  through war, poverty, and rebellion, it's history is intimately linked with that of Wicklow Gaol. Open every day from 10.30am -16.30pm, a trip to Wicklow Gaol is a singularly illuminating trip back in to the Ireland's tumultuous and fascinating past. The immersive and interactive Wicklow Gaol tour tackles wide-reaching historical events like the 1798 rebellion and Great Famine, as well as detailing the specifics of day to day prison life.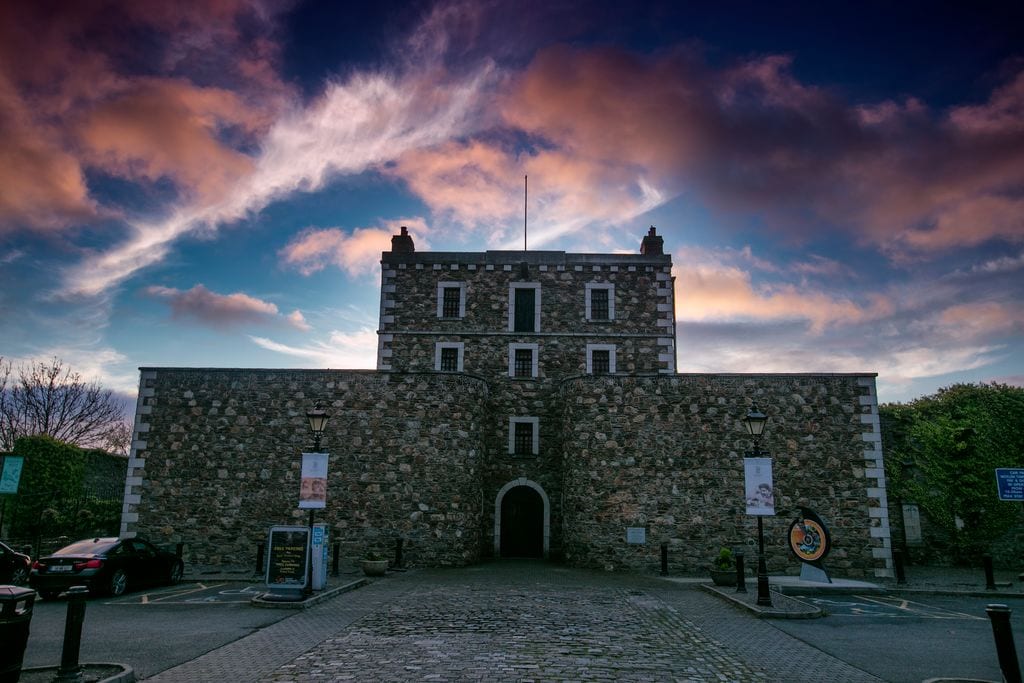 Wicklow Gaol (copyright Fáilte Ireland Tourism Ireland)
Sammy the Seal – Wicklow Harbour
Wicklow town's very own viral sensation, when you're rolling through town, keep an eye out for the one and only Sammy the Seal. This precocious chap first made headlines when he emerged from the Harbour and (less than entirely gracefully) made his way over to the adjacent fishmongers, The Fishman. The Fishman's owner Michael Hegarty has been feeding Sammy ever since. Pop by the Fishman, or the Hegarty's restaurant 'The Lighthouse', and you might just catch a glimpse of Sammy – he gets fed 3 times a day.
Mickey Finn's Pub – Redcross
Red Cross' award-winning pub and brewery, Mickey Finn's Pub, is the perfect pit-stop for hungry travellers on  a road trip through the sunny Sunny South East. Since 2014, the already beloved eatery embraced the craft beer revolution and began brewing it's own line of beers on site. Boasting a charming bistro, traditional pub space, spacious beerhall and fully-working brewery, you'd be hard pressed to find a finer spot to refresh oneself before getting back on the road.
Brittas Bay
One of the country's most well known beaches – Brittas' 5km stretch of powdery sand and picturesque dunes have been a holidaying destination for Dubliners since the 1950s. Now designated as a proposed Special Area of Conservation, The Beach is an area of undoubted ecological importance. The beach is life guarded throughout the summer months and with no headlands to interfere with the peaceful rhythm, it is ideal for bathing, sailing and walking.
WEXFORD
Hook Lighthouse
Situated on Hook Head at the tip of the Hook Peninsula, Hook Lighthouse is the oldest operational lighthouse in the world. Routinely voted one of Ireland's most loved tourist attractions, Hook Lighthouse is truly one of a kind. Purpose built 800 years ago by the Knight William Marshal, step back in time and treat yourself to a guided tour, complete with surprising tales of medieval times and illuminating insights into  lifestyles of the first light keepers.
Hook Peninsula
Even leaving aside the historic lighthouse,The Hook Peninsula is one of the jewels of Ireland's Ancient East. Stretching out from the scenic Southeast corner of Ireland, stradling Waterford & Kilkenny, the Hook Peninsula is world renowned for its awe-inspiring vistas, national heritage sites, gorgeous gardens, and calm seas – there's no finer example of  untouched ancient Ireland.
Loftus Hall
Now here's an interesting location to include in any Ireland road trip! Loftus Hall proudly bills itself as Ireland's most haunted location. The eerie legend of Loftus Hall is perhaps  summed up best on their own website –
"Legend has it that during a storm at sea, a dark stranger approached the Hall on horseback after his ship was driven into nearby slade Harbour with rough seas. He was invited in to seek shelter and spent some days with the Tottenham Family who were living at the Hall at the time. The young Lady Anne Tottenham was especially taken with this dark stranger and fell head over heels for him. One night during a card game, she dropped a card and upon bending down to retrieve it, she noticed that this dark stranger had cloven hoofs instead of feet. As soon as he realised what she had seen, he shot through the roof in a ball of flames.
Anne never recovered, she went into a state of shock and madness and her family locked her in the tapestry room for fear that anyone would see her.
She died a couple of years later, still quite young, but her death was no release as servants and family members reported seeing her wandering through the house at night. The family had the local catholic priest Fr. Broaders exorcise the Hall but he could not exorcise the tapestry room.
This story has been told through the years and many have said there is something about Certain areas of the Hall, its atmosphere, the temperature and the general feeling of unease."
Well, what do you think? Have you got the minerals to brave this bone-chilling tourist destination?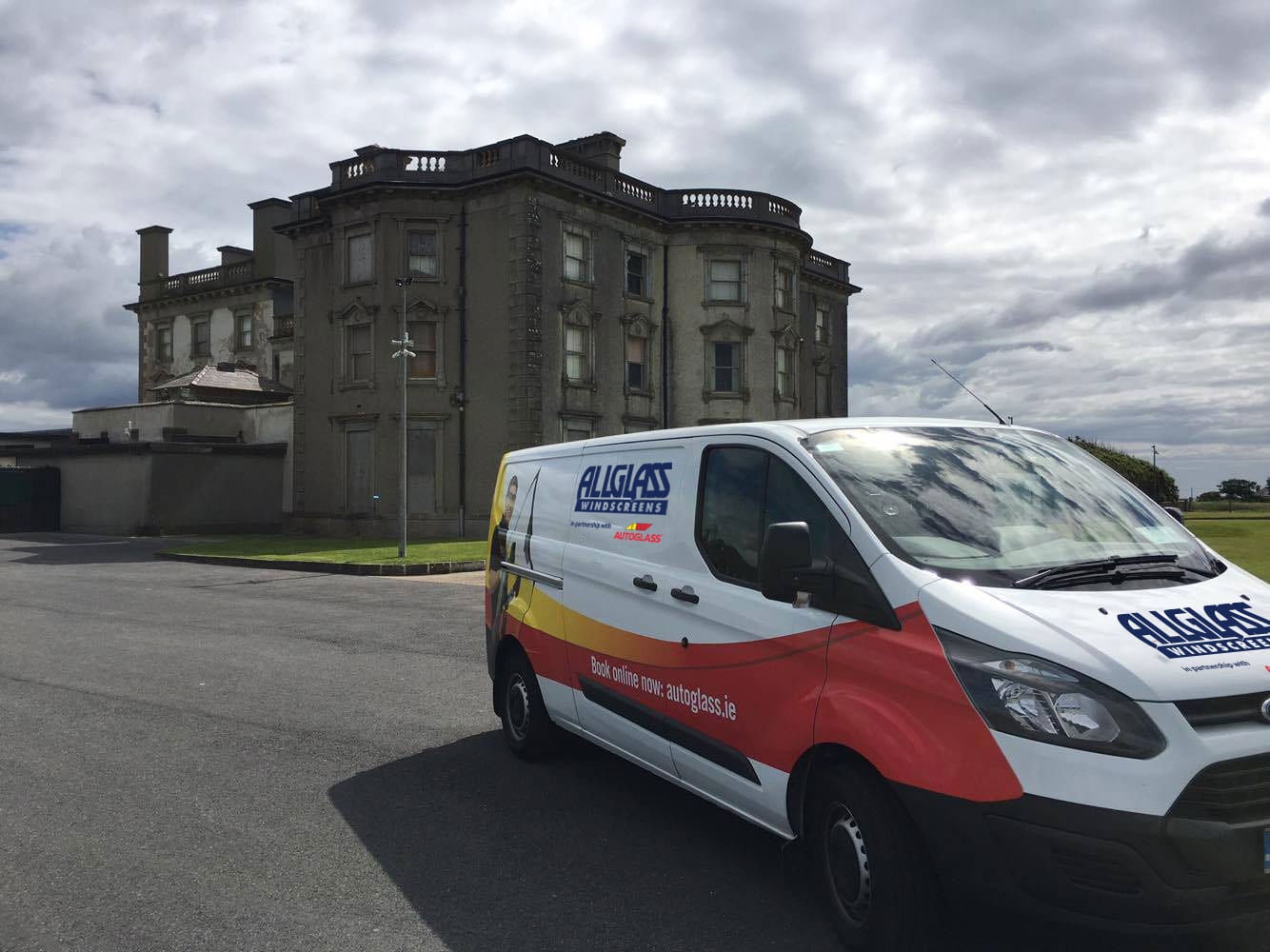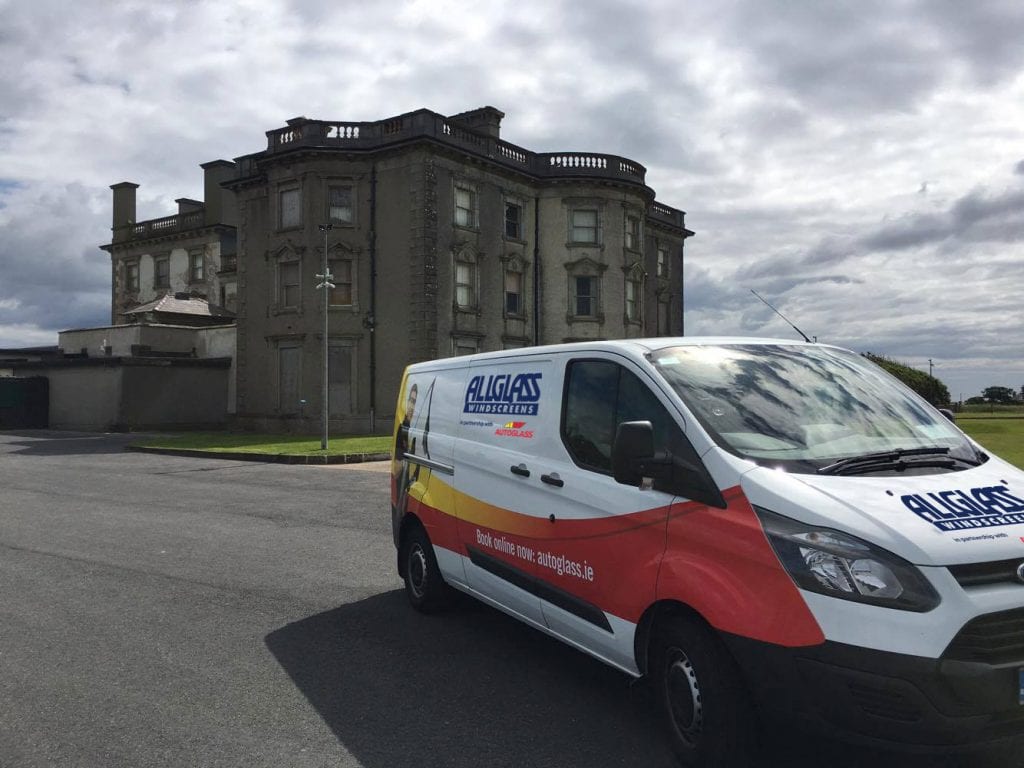 Loftus Hall
Irish National Heritage Park
If you're looking for a road trip destination for sampling Ireland's ancient past, you could do a lot worse than The Irish National Heritage Park. Situated on the banks of the beautiful River Slaney, The National Heritage park is a unique outdoor museum depicting 9000 years of re-created Irish History. This unforgettable journey through Ireland's past is not to be missed. Pencil the Heritage Park into your next road trip itinerary and experience stories, sights and sounds that shaped our country.
Curracloe Strand
This 7-mile-long beach is famous for its soft and fine sand, a sharp contrast with many of the stony beaches that you will find elsewhere around the country. The beach is guarded by a number of large and sprawling dunes, all of which are held together and stabilised by a seemingly-endless blanket of green marram grass. Chock full of sun-worshippers during the summer months, during winter  Curracloe Beach and its nearby forest become a hot spot for dog-walkers, joggers and anyone else in pursuit of a peaceful stroll.
WATERFORD
The Viking Triangle and Waterford Treasures Medieval Museum
Waterford's Viking Triangle is one of the finest historical attractions in the country. Situated right in the heart of Waterford city, The Viking Triangle is so called because of the 1000-year-old Viking walls which once surrounded this now thriving cultural and heritage destination. The Viking Triangle houses three distinct museums that are collectively known as Waterford Museum of Treasures; The Viking Museum, The Medieval Museum and The Bishop's Palace Museum.
Viking Museum
The Viking Museum is housed inside Reginald's Tower. Reginald's Tower was built by the Anglo-Normans following their conquest of  Waterford. Built on the site of a Viking fort, throughout its history, the tower has served as a mint, a prison, a military storehouse and even, on occasion, a royal castle. The Viking Museum is now home to a permanent exhibition on the treasures of Viking Waterford, many of them finds from the 2003 dig at Woodstown on the River Suir. Exhibits include a 9th century sword and weapons from a Viking warrior's grave and the magnificent Waterford Kite Brooch.
The Medieval Museum
Ireland's only purpose-built medieval museum and the only building on the island to boast two medieval chambers, the 13th century Choristers' Hall and the 15th century Mayor's Wine Vault.
A spiral staircase leads down to the lower chambers of the medieval Choristers' Hall. This below ground area dates from the 1270s and was constructed up against the ancient town walls. The original 13th century town wall can still be seen in the gable wall of the Choristers' Hall.
The Museum also also contains a slew of other medieval artifacts and attractions. The only surviving piece of clothing worn by Henry VIII, The Lurker Chalice, The Great Charter Roll of Waterford and The Sword of Edward IV.
Bishop's Palace Museum
The Bishop's Palace Museum explores a more contemporary side of Waterford's history. Housed in a beautifully designed and maintained, 250-year-old Georgian house, the museum features items dating from 17th century Waterford to the present day. Including, The oldest surviving piece of Waterford Crystal (a Penrose decanter is also on exhibition which dates back to 1789) and the only surviving Bonaparte 'Mourning Cross', which was one of 12 produced upon Napoleon's death in 1821.
Tramore Beach
Translated as "Big Strand", Tramore is undoubtedly an aptly named part of the world. With a flawless 5 kilometre stretch of golden sand, Tramore is one of the region's most popular holiday destinations. A beautiful Blue-Flag beach, Tramore strand is also a popular spot with beach anglers. The nearby coastal waters a home to a number of different fish including pollock, dogfish, whiting and bass. The surrounding cliffs also offer excellent rock and reef fishing.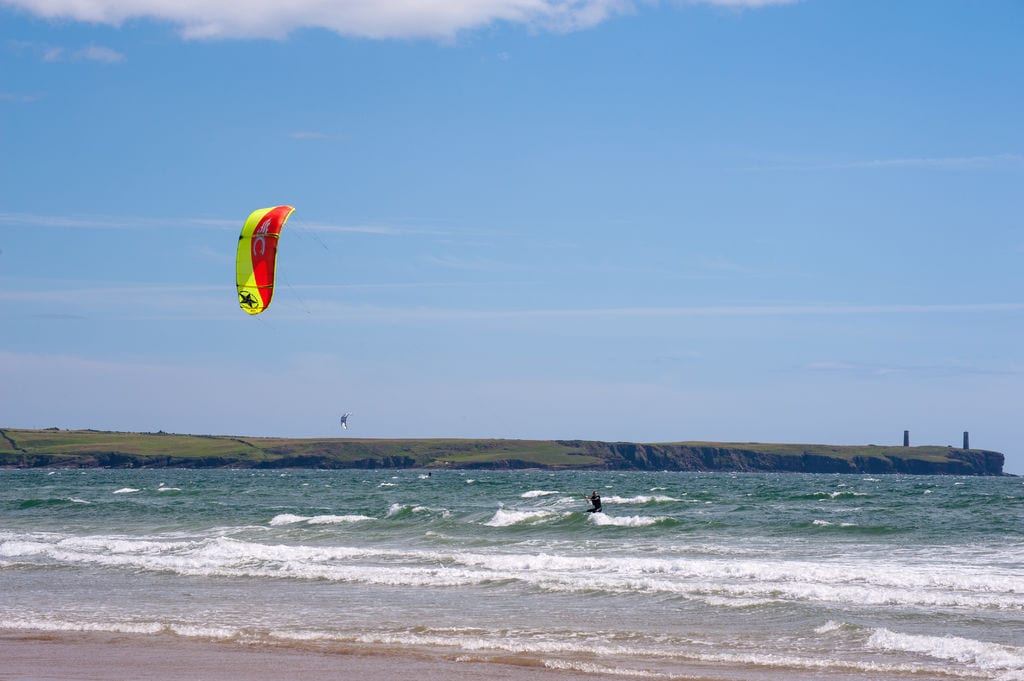 Tramore Beach (copyright Fáilte Ireland Tourism Ireland)
So there you have it! A road trip to remember, taking in some of the beautiful sights and fascinating history that's just a stone's throw from dublin. So what are you waiting for? Hop in the car, crank up our road trip playlist and hit the road this summer!
Check back with the Allglass® / Autoglass® Blog soon for more great articles like this one.
Book an appointment now
For a quick and easy way to make an appointment book online now.