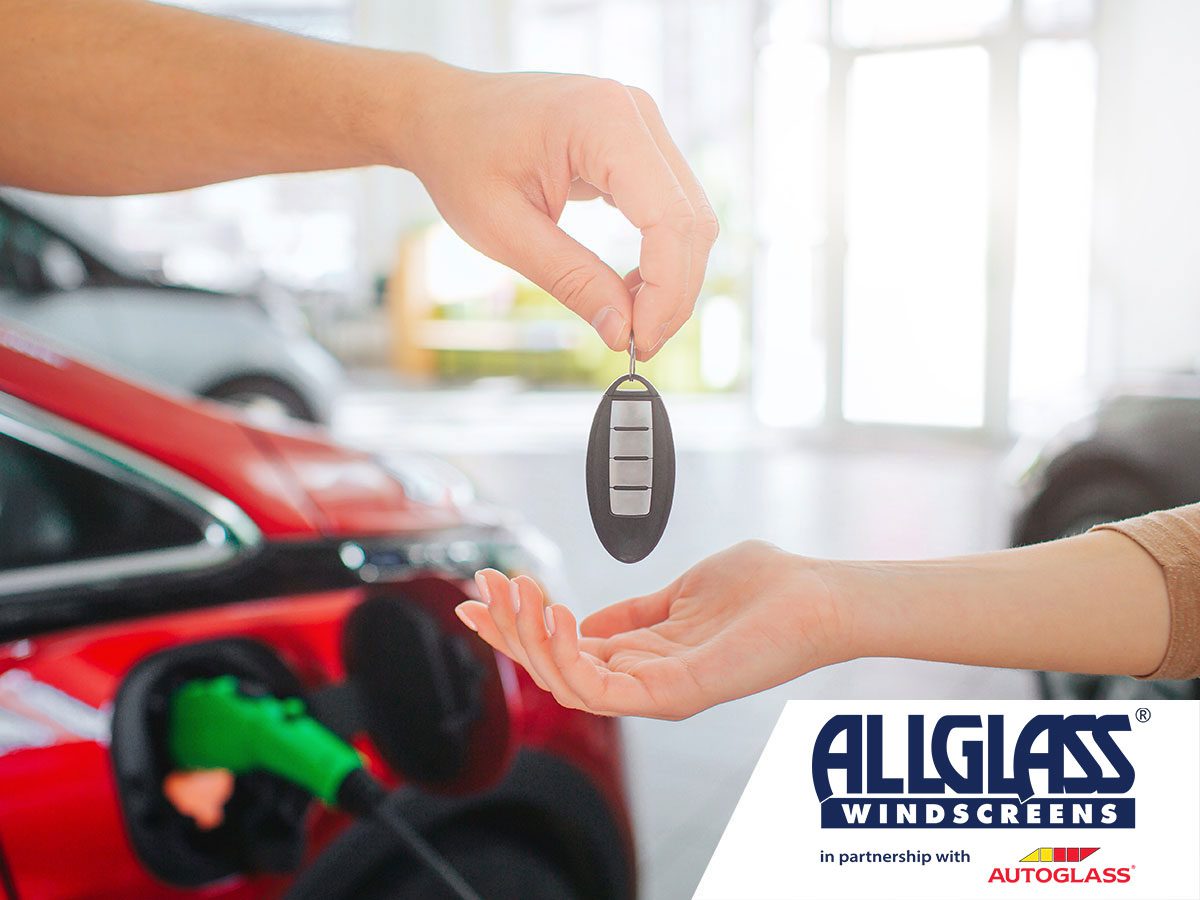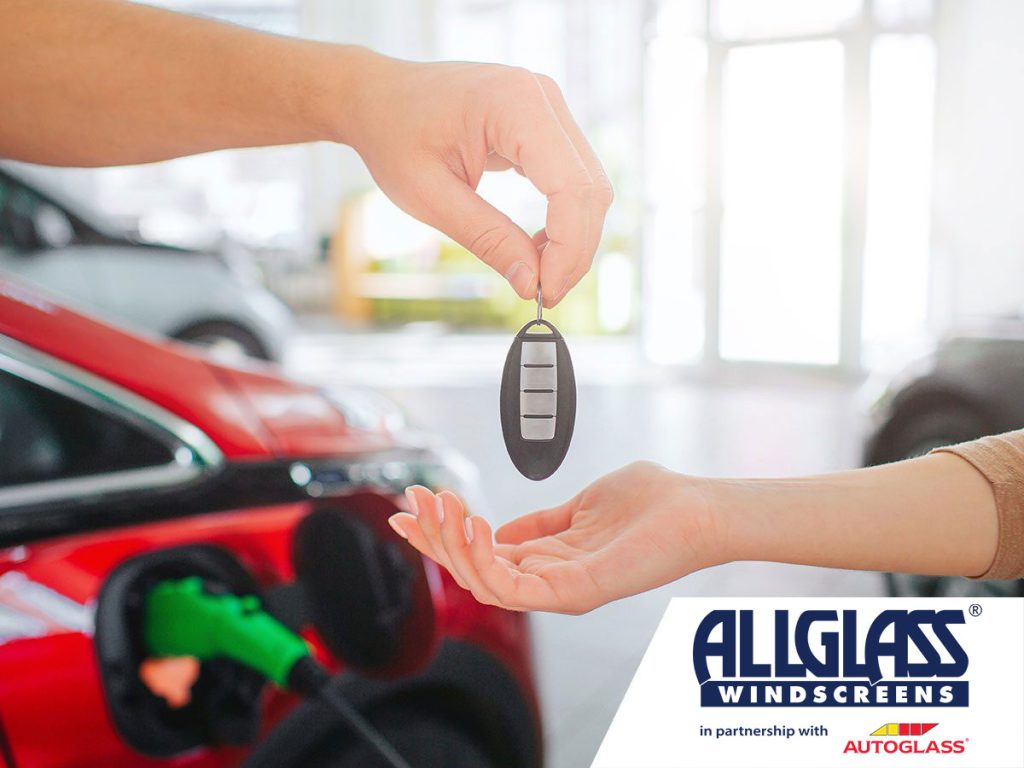 What to consider before buying a second hand electric car
We all know that the second hand car market can be a confusing and often intimidating environment at the best of times. For many Irish drivers, the situation can only become more taxing when they start to consider a used electric car – especially for the first time. With evolving and unfamiliar technology to consider, making sense of second hand electric cars and finding the best second hand electric car for you, can seem more trouble than it's worth!
Don't worry. That's why we here at Allglass® / Autoglass® have put together this guide to walk you through all the things you need to consider when making your first second hand electric car purchase. From electric car grants to charging points and electric car tax – we've got you covered. By the time you finish this post, you should have the tools for figuring out how to spot a good EV on the second hand market and how to decide what the best electric cars are for you.
Think about where you will get the car serviced
This isn't going to prove too much of an issue if you're leaning toward some of the more popular and affordable electric cars on the second hand market – like a Nissan Leaf or a Volkswagen e-Golf – it's always worth making sure that your preferred mechanic is equipped to service electric cars. If you've got your eye on something rarer or higher spec – like a Tesla or some of the longest range electric cars – you'll likely only be able to get it serviced by a specialist. Take some time to do the research and find out where your nearest specialist electric car mechanic or dealership is before you make any purchases.
The Pros and Cons of Owning an Electric Car >>
Research home charging points
Charging your car at home is common practice for Irish electric car owners. It can be as simple as plugging in and connecting your car's batteries to the mains via a standard wall-mounted socket. Once it is plugged in, power will be received and stored by the electric car's battery pack, replenishing its power supplies and readying it for use.
Beyond simply plugging in to the mains, many electric car owners get a dedicated charging point installed at home. Getting your own Charging point should cost around €1,099 for the charger and installation, though a SEAI grant usually covers about €600 of this fee. That is to say, if you and your vehicle meet the stipulations of the grant, total cost of the charger will likely be somewhere in the region of €499.
Consider the availability of electric charging points outside of the home
The preference of many Irish EV owners is understandably to charge their electric cars at home overnight. Even still, put some thought into how convenient it may or may not be for you to charge your electric vehicle battery when you're out. Is there the possibility of even charging at work? Take a look at chargemap.com/map or download the ESB's own ecar connect app and pick out a few charging points that would be convenient for you.
AR and HUD – Future Windscreen Trends >>
Research battery life
Just like the battery found in your mobile phone, an electric car's battery begins to degrade over time regardless of how much the battery is used. A service from an electric car specialist technician can give you a good sense of a battery's history and health. If you want to just get a broad sense of a battery's health for yourself, you can always request to charge the used electric car to full battery and check the estimated range as displayed on the dash. Comparing this to the original maximum range in the owner's manual will give you a rough idea of how much time you have left on the battery before it will need replacing. Thankfully, the majority of modern electric cars will also display the battery's health, somewhere in the cockpit.
When buying on the second hand market, don't be shocked if you don't see a 100% battery life report on a used electric car. Even if the battery report is only reading 70% of its original range, many electric car drivers don't add more than 20 kilometers or so to an odometer a day anyway. If you're buying a used electric car for a shorter commute, a reduced range may not be a problem. It may even be a useful bargaining point when it comes to discussing the price.
Ask about battery warranty
Most new electric cars come with two warranties: one for the vehicle itself and an entirely separate one for the battery. Traditionally, battery warranties cover eight years or 100,000 miles after the initial purchase, whichever comes first. Bear in mind when looking at second hand electrics, not all warranties are transferable to subsequent owners.
If you want to double check if you are still covered by the original battery warranty, try contacting the automaker's customer service department with the vehicle identification number – the seller should be able to provide you with it. The automaker will be able to tell you when the battery warranty expires and whether it is transferable.
The Future of Windscreen Technology >>
Determine what range you need from your electric car
The last decade has seen massive development in electric car technology and this is reflected in the range modern EVs are capable of. The earliest electric cars were barely able to hit 150km at full charge, whereas a top of the range Tesla Model S can now go well over 600 kilometers on a fully charged battery. In the coming years, we're sure to see electric vehicles surpass even that number.
Take some time to reflect on how much range you really think you need. If you're only really planning to use your electric vehicle for commuting; a vehicle with a smaller range is probably fine. Don't forget, for longer drives, you can always rent a car. Though this might sound like a splashy expense, you'll save money in the long run with the lower costs of your daily commute by EV.
Research government and utility incentives
While most electric car tax rebates apply to new vehicles, some apply to used electric cars. You'll want to research these on government or other websites. You can also check with your tax advisor or your local motor vehicle office about any specific concessions that may apply to you.
Additionally, some utility providers offer discounted charging equipment and lower rates for charging at off-hours.
Consider charge time
Top of the range luxury vehicles like the Tesla electric car or the Porsche Taycan may boast the fastest charging times of all electric cars and with price tags to match. That said, even one of the most prevalent used electric cars on Irish roads – the Nissan Leaf – is no slouch when it comes to charge times. The Leaf's reputation as one of the best electric cars amongst Irish EV owners means that it is a regular fixture on the marketplace for second hand electric cars. With a charging time of approx. 20km of travel to every minute of charge, the Leaf capitalizes on its relatively light weight and gets more range out of a much smaller battery than those found in its supercar competitors.
Make sure the breaks are in excellent condition
It is extremely common for electric cars to use the friction generated by their braking to assist in the recharging of their battery. Understandably, this means the brakes in electric cars will wear somewhat differently.
It's unlikely when you are shopping for a second hand electric car that you will be able to get a clear look at the vehicles brake pads. So, try to be mindful of testing the condition of the brakes over the course of your test drive.
Make certain that the second hand electric car is braking evenly and in a straight line. And, if the vehicle offers different levels of regenerative braking, make sure there's a distinct difference between each of the settings.
Check for all important leads and cables
It's not unusual to have a few minor bits and pieces missing from a second hand car. A floor mat that got lost somewhere along the way – that type of thing. When you are buying a second hand electric car, you should be extra vigilant for any cables or leads that might be missing.
Make sure all the electric car charging cables and paraphernalia are included before you drive off with your purchase. Replacement charging leads can be extremely costly.
Now that you've got this guide at your disposal, it's just a matter of getting out there and finding the perfect second hand electric car for you. Happy hunting!
Check back with the Allglass® / Autoglass® Blog soon for more guides, tips, walkthroughs and explainers.
Book an appointment now
For a quick and easy way to make an appointment book online now.