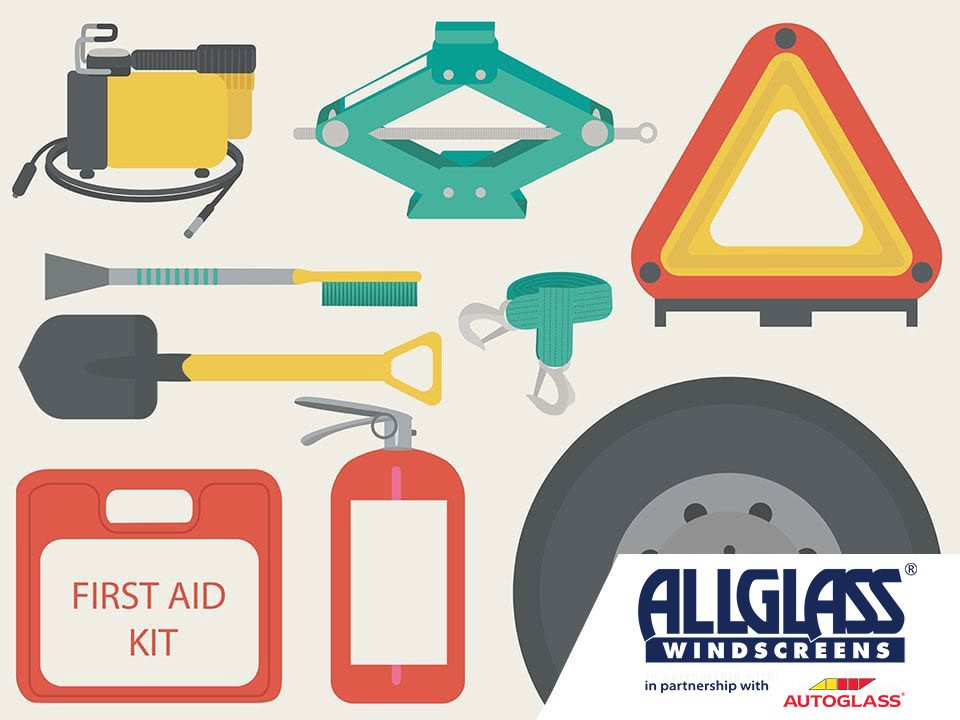 Car First Aid Kit Checklist: The Essentials
We all know that there can be no certainties in life, particularly on the roads. A car journey can be disrupted by all manner of unforeseen circumstances. Having your car stocked with a medical (in event of injury) and a vehicle (in event of auto-trouble) first aid kit is not only vigilant, it may soon be mandatory. Run through our handy car first aid kit checklist and ensure that you have both sets of emergency equipment in your car AT ALL TIMES.
Compulsory medical first aid kits and first aid kits for vehicles are becoming more and more common throughout many European countries. There is a strong chance that they will be introduced as compulsory in Ireland in the coming years too. Regulations aside, you'll never regret having these kits in your car, but will hopefully never have any cause to use them.
Take a look at these comprehensive car first aid kit checklist to familiarise yourself with what you should include in your medical first aid kit and your car survival kit. Then you should be well prepared for any unexpected incidents on the road.
Car Safety Tips to Protect you and your Family >>
What Should Be In a First Aid Box (medical)
Nobody likes to dwell on the the idea that they might need a first aid kit when they are on the road. As unpleasant as this prospect might seem, you should still familiarise yourself with what should be in a first aid box. A first aid kit should contain all the items required in the event of accident or injury on the roads. Injuries on the road can, of course, range from the minor (cuts, bruises, scrapes) to the much more serious (broken bones and worse).
The first step, before you even consider what to put in a medical car first aid kit, is to source a suitable box to store everything. An art supply box, large Tupperware container or fishing tackle box usually serve as perfect first aid kit boxes. You should also make sure that the first thing you put in your first aid box is a respectable First aid book that features clear CPR instructions.
Once you have sourced a suitable container – work your way through this list of what should be in a first aid box and ensure that you have acquired everything. Once you've comprehensively stocked your first aid box – place it in your car boot and, all going well, you should hopefully never have any cause to use it.
Car First Aid Kit Checklist (medical)
Antibiotic cream or powder for injuries and Antiseptic gel for cleaning your hands.
Paracetamol, Aspirin or similar.
Aloe Vera based burn gel/ointment – Aloe Vera aids in preventing burns from blistering and scarring.
Sticking Plasters for cuts and scrapes and a roll of Crepe Bandages for strains or sprains.
Tweezers.
Sterile gauze bandages and extra gauze bandage squares. The gauze bandage squares are perfect for applying creams or pressure on a wound.
Large Triangular of "Cravat" bandage for making slings or splints.
Curved Medical Scissors – Curved Medical Scissors are perfect for cutting clothes away in the event of an accident.
Instant Ice Packs are extremely useful for swelling, bruises, sprains and other injuries.
Saline solution for cleaning wounds.
Disposable Rubber Gloves.
A Flashlight.
Tweezers.
What Steps You Need to Take to Raise Your Driving Game >>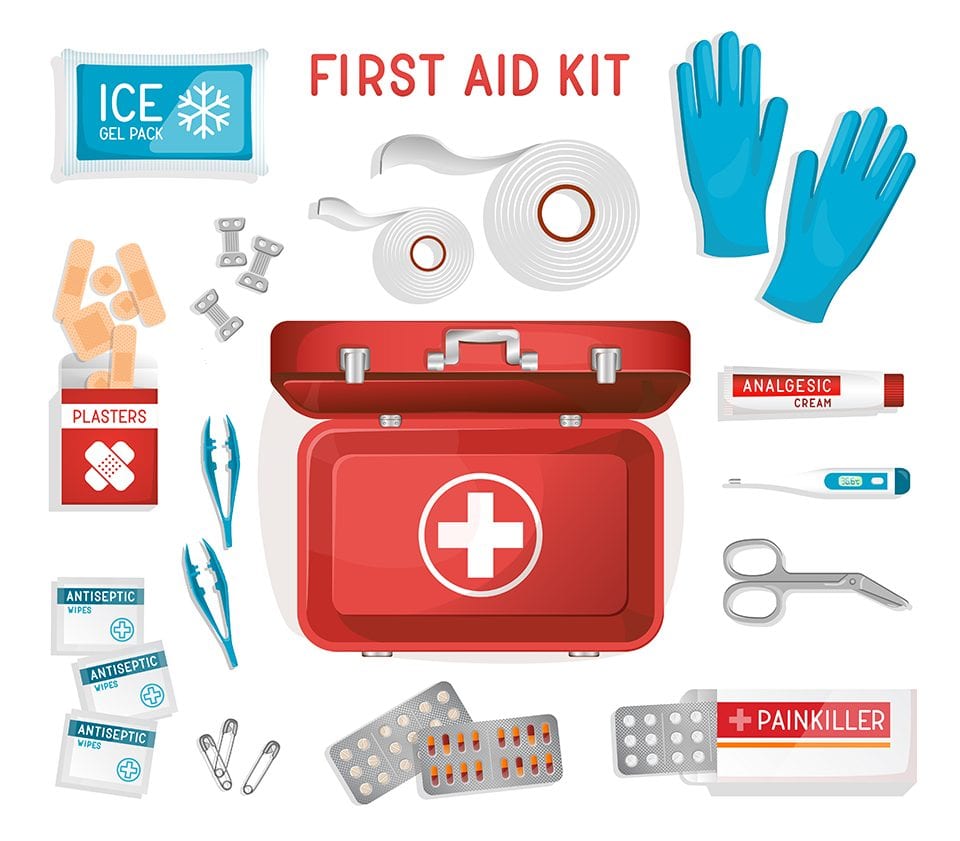 Top Tip:
Take the time to arrange your first aid kit in an organised fashion. Put smaller items in their own bags or containers and label them. Put the larger items in the centre and place them side by side so you can quickly identify them. Make sure the first aid book is easy to see and access.
Finally, when an accident happens, you rarely have time to stop and read instructions. First aid training courses are a smart way to ensure you are ready and able for any first aid emergency you might encounter on the roads.
Car First Aid Kit Checklist (vehicle)
Now that you have have prepared your medical first aid kit, it's time to put together your first aid kit for vehicles.
The component parts that make up a good car survival kit can be divided into two distinct categories; those that relate to road safety and those that are associated with car maintenance.
In relation to road safety, your kit should include:
Warning Triangle – In the case of an accident or breakdown, a warning triangle alerts other road motorists to a potential hazard on the roadway. Road users will know to slow down and take precautions, to avoid a further collision.
High Visibility Vest – If a collision or breakdown leaves you by the roadside, a high visibility vest increases your chance of being seen by other road users.
Car Fire Extinguisher – the RAC recommend using a dry powder extinguisher that carries a BC or ABC rating and BS kite mark or the CE ES3 as proof of certification.
In relation to Car Maintenance, your kit should include:
Jumper Cables / Car Battery Charger
Oil
Transmission Fluid
Ice Scraper
Antifreeze / Coolant
Brake Fluid
Jack
Windscreen Washer Fluid
Screwdrivers
Pliers
Vise Grips
Adjustable Wrench
Tire Pressure Gauge
Spare Tyre
Dashboard Warning Lights Explained >>
In Conclusion
We all hope that we never need to use either of these kits – be it through collision or breakdown. That said, there is never any harm in being prepared for every eventuality on the Roads. We hope you found these checklists helpful and wish you safe travels!
Check back with the Allglass® / Autoglass® Blog regularly for more guides, tips, checklists and explainers just like this one.
Book an appointment now
For a quick and easy way to make an appointment book online now.