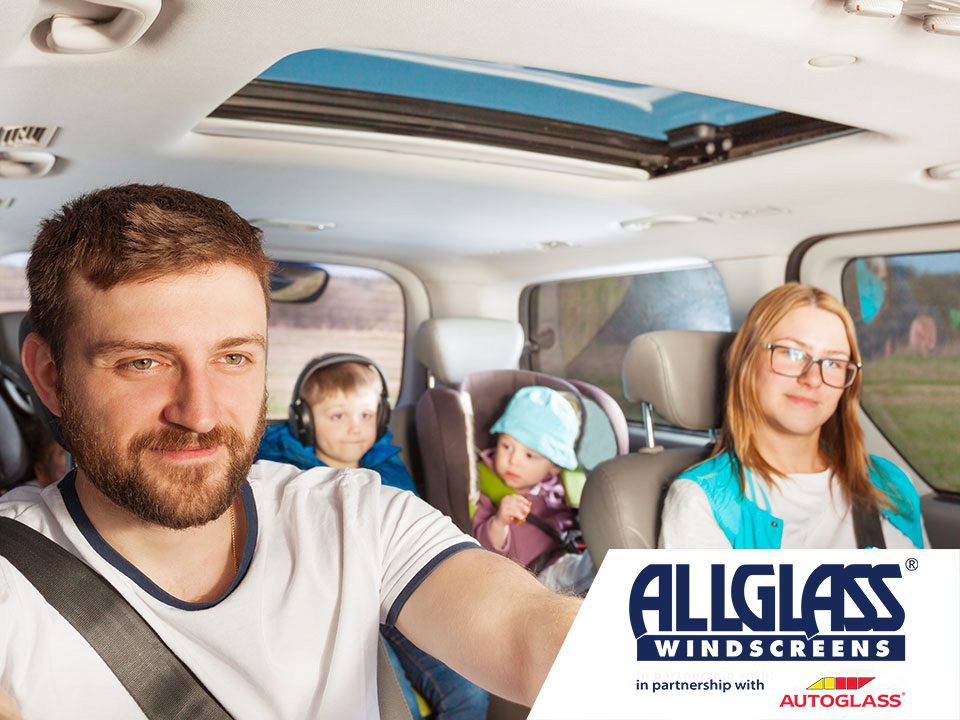 Car Safety Tips to Protect you and your Family
When you're behind the wheel of your car – whether you're driving alone or with passengers – safety should always be at the forefront of your mind. Taking some time to familiarise yourself with basic car safety is the first step toward safer driving on the road. Even for experienced drivers, it is beneficial to refresh your memory on the basics of road safety. Following these car safety tips – simple as they may seem – will help to ensure you are doing your best to protect your own safety and that of other motorists.
Car Safety Tips
The best car safety tips are often the simplest. With so many new distractions in modern cars – it's even more important to bare road safety in mind at all times. Which brings us nicely to our first tip…
#1. Focus
Don't multitask while driving. If your aim is to drive safe you should never, be distracted by your phone or other devices, when you are behind the wheel. Always stay alert and focussed on the road and wary of what other drivers are doing. Avoid the mistake of assuming what another car will do based on what you think it should do.
#2. Be Predictable. Take Your Time
Avoid braking suddenly or quickly pulling between lanes. Do your best to ensure that other drivers are likely to be able to predict your next move. On a similar note, one of the simplest car safety tips is to be patient on the roads. Yield to other drivers when they have the right of way. Don't make the error of assuming other drivers will do the same for you – staying alert is essential to road safety. Don't rush, take your time, arriving safely is more important than arriving quickly.
Always leave sufficient distance between you and the car ahead to account for stopping distance. For example if you're travelling 60km/h you should allow 45m or 9 car lengths. The guide below outlines typical stopping distances at different speeds.
#3. Use your Signals. Respect the Signs
Always use your indicators when turning or moving between lanes. Pay very close attention to obeying all stop signs and traffic lights. When arriving at a stop sign, make sure to come to a complete stop. As you approach a traffic light, respect the amber light! Never view an amber light as an indication to speed up and beat the red.
#4. Buckle Up
It can't be stated enough – seatbelts save lives and should always be worn. Even in a low-speed collision, unbelted drivers or passengers run the risk of serious injury, or worse.
Car Safety Checks
One of our most important car safety tips is to regularly carry out car safety checks. It is the responsibility of every road user to ensure that their car is in good condition and running safely and efficiently when you're on public roads. Work your way through these simple car safety checks.
#1. Check your Tyres
Never forget the importance of tyre condition. Your tyres are the only point of contact between your car and the road and you should keep them in tip-top condition. Check your tyre pressure regularly and your tyre tread depth. The minimum legal permitted tread depth is 1.6mm but the Irish Road Safety Authority recommends replacing tyres when they reach 3mm.
#2. Check your Battery
Drained batteries are one of the most common causes of breakdowns. Ensure you test your battery as part of your routine car safety check.
#3. Check your Lights
You should thoroughly check all your lights regularly and replace bulbs as necessary. A full exterior lighting check should include checking each of the following:
Side and Head Lamps
Indicators
Fog Lamps
Rear Lamps
Stop Lamps
Reverse Lamps
Number Plate Lighting
#4. Check your Engine Oil
Engine oil lubricates, cleans, protects and cools your car's engine. It's extremely important that both your oil and oil filter are changed in accordance with your car manufacturer's guidelines. Check your oil levels regularly. Driving with low oil levels can cause extremely costly damage to your engine.
#5. Check your Coolant & Antifreeze
Coolant is essential to keeping safe on the roads. Check the coolant level in your car is as it should be. A shortage of coolant can result in an overheated engine. The coolant tank is located under the bonnet. In the majority of modern cars it's made of a transparent material with a maximum and minimum mark on the exterior. If you have any doubts, consult your owner's manual. When the engine is cold the coolant level should read between the maximum and minimum marks. Only check your coolant level when the engine is cold. You can injure yourself by touching a hot engine's coolant tank.
#6. Check your Power Steering Fluid
Be sure to check the level of your power steering fluid regularly between services. The level of the fluid in the tank should read between the max and min markings. Consult your owner's manual when topping this up. This will also tell you the correct power steering fluid for use in your vehicle. This is important, using the incorrect fluid can contaminate and damage your power steering system.
#7. Check your Brake Fluid
Your brake fluid is usually held in a transparent plastic container located under the bonnet. Inspect the fluid level inside the brake fluid container without removing the cap. Opening the cap to check the fluid level should be avoided as this can cause contamination of the fluid.
#8. Check your Windscreen Wash and Wipers
Check your windscreen washing fluid levels regularly and top up as necessary. You should also check all window cleaning and demisting features are operating correctly. On average a set of wiper blades should last about 1 year. Keep in mind, this can vary depending on the conditions they're used in. If you notice any lines or streaks on your windscreen, screeching noise, shudder or wind lift – replace your wipers.
#9. Keep a Car Safety Kit
One of the best car safety tips is to always keep a kit for keeping safe on the roads. This is already compulsory in certain countries and Ireland may soon follow suit. Read our car first aid kit checklist for tips on what you should include in this kit.
Safest Cars
Ultimately, road safety is down to the driver. That said, modern cars are some of the safest we've ever seen. Many new cars include ADAS (Advanced Driver Assistance Systems) to help keep you safe on the roads. A recent, independent study by the European New Car Assessment Programme (Euro NCAP) has named the safest cars on the road today. The Euro NCAP test vehicles by performing crash tests on most cars sold in Europe. Cars are scored in four different areas:
Adult Occupant Protection
Child Occupant Protection
Pedestrian Protection
Safety Assistance
ADAS Technologies
Following these various tests, the Volvo XC60 was named the safest car tested by Euro NCAP in 2017. Extremely impressively, the XC60 scored nearly 100% in two of Euro NCAP's safety tests and received a coveted five-star rating.
We hope you found these road safety tips helpful. Check back with the Allglass® / Autoglass® Blog soon for more guides, explainers and articles like this one. Drive Safe!
Book an appointment now
For a quick and easy way to make an appointment book online now.