Allglass® in partnership with Autoglass® Donegal
01-4090900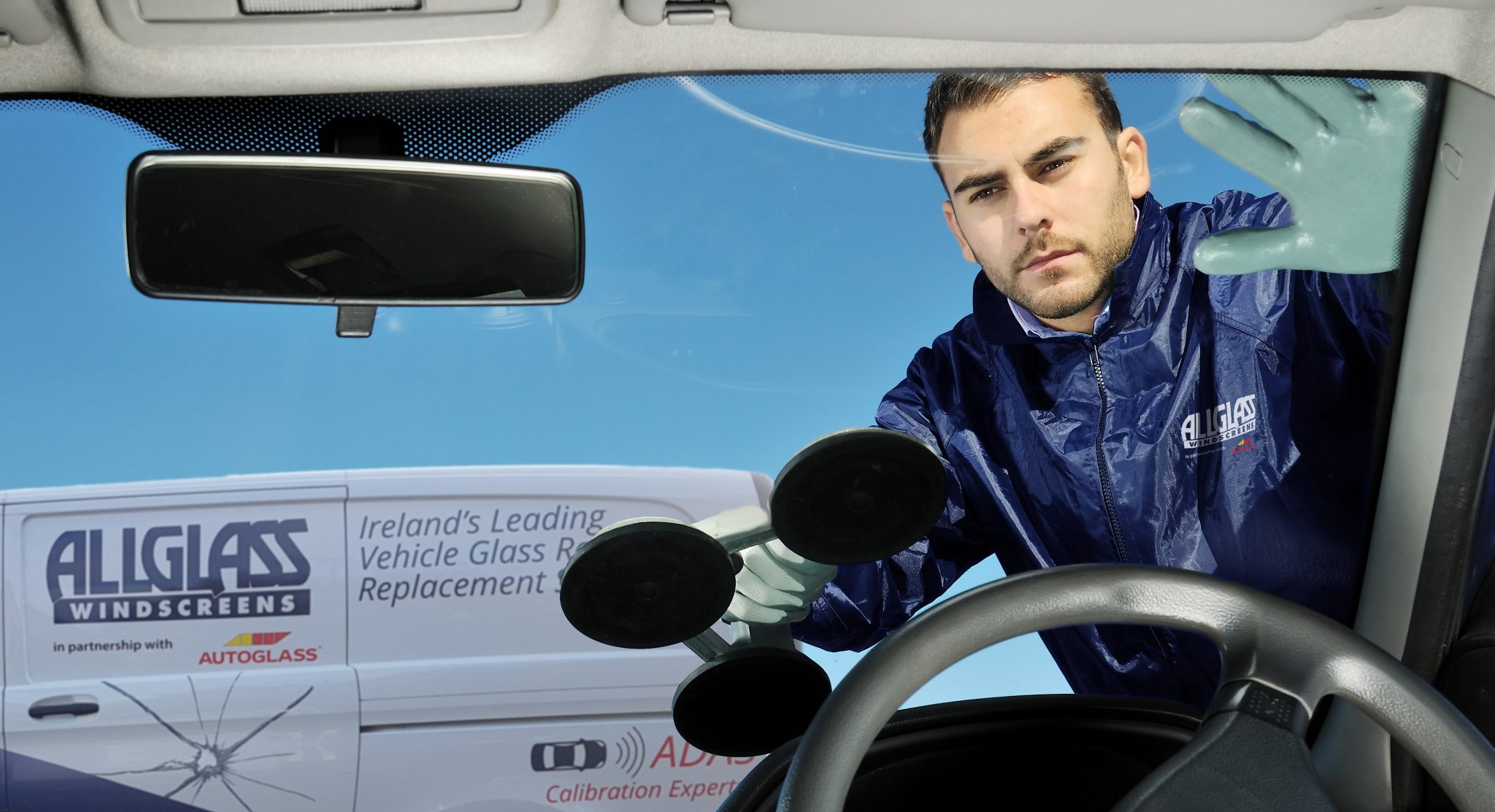 Allglass® in partnership with Autoglass® leads the way in vehicle glass repair and replacement services in Ireland. For the convenience of our Donegal customers we provide both a depot (address details below) and full mobile service.
Your repair / replacement requirements will determine whether you are eligible to opt for our mobile service – our customer care team will be able to assess this for you.
Address:
Unit 2, Pearse Road, Letterkenny, Co. Donegal, F92NTX0
Depot Opening Hours:
Monday: 08:00 – 18:00
Tuesday: 08:00 – 18:00
Wednesday: 08:00 – 18:00
Thursday: 08:00 – 18:00
Friday: 08:00 – 18:00
Saturday: 08:30 – 15:00
Sunday: Closed
Contact us:
Email: Donegal@allglass.ie
Phone: 01-4090900
Manager: Paul Turk
Services Provided:
Windscreen Chip Repair
Windscreen Replacement
Body Glass / Side Glass Replacement
Rear Windscreen Replacement
Sunroof Replacement
Wiper Replacement
ADAS Calibration
Full Mobile Service
Enhanced COVID19 Touchpoint Cleaning
How it works
Simply make a booking request online or call us on 01-4090900 and we will work around your schedule to find a time and place that suits you best to have your vehicle glass repair or replacement work carried out. We know a chip or crack in your windscreen, or any damaged car glass for that matter, is an inconvenience, so we aim to make using our service as hassle free for you as we can.
Hassle Free Claims
Allglass® in partnership with Autoglass® works closely with most of Ireland's major insurance companies. We will contact your insurance company on your behalf, get their approval to carry out the work and in most cases, we can take care of all the paperwork involved.
Book an appointment now
For a quick and easy way to make an appointment book online now.