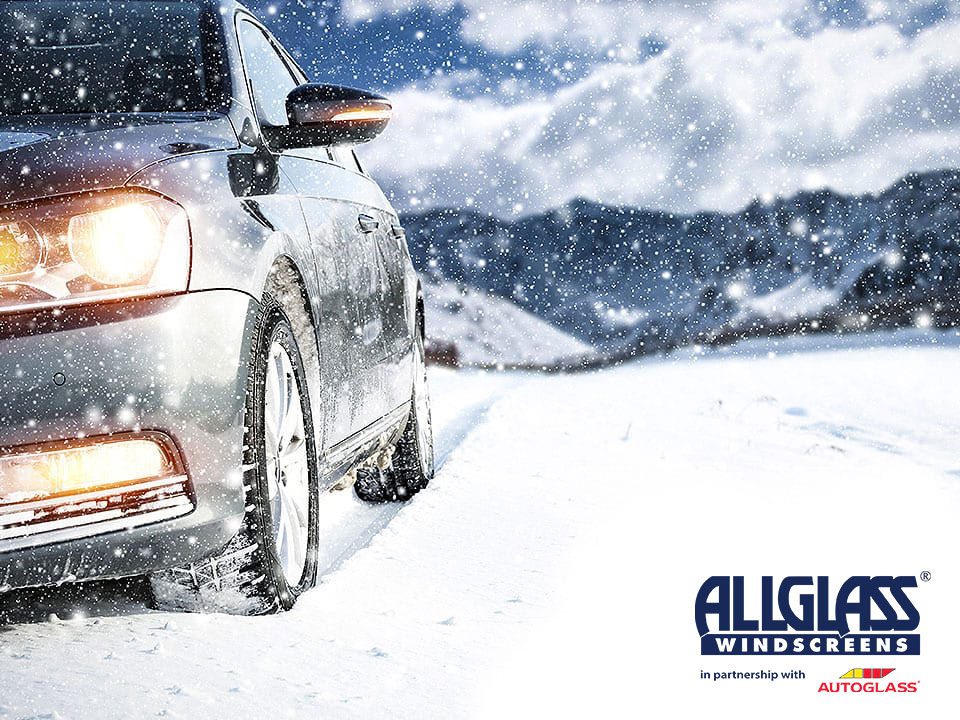 Winter Ready Car – prepare for the cold and avoid costly repairs
It's approaching that time of year again. There is a noticeable chill in the air and road conditions are changing accordingly. As Autumn draws to a close having a winter ready car is a must. Don't worry, we're not going to leave you out in the cold. We've pulled together this checklist of winter car maintenance tips to make sure that your trusty automobile is well and truly prepared for anything the season throws at it. So, settle in with a cup of hot cocoa and work your way through this guide on how to protect your car in the winter.
Winter Ready Car
Vehicle preparation for winter is absolutely crucial. If you think ahead and and get cracking on having your car winter ready, you'll be prepared for any adverse conditions the colder months throw at you and avoid potentially costly repair bills.
Tyres:
Getting your tyres in order should be your first concern when it comes to winter car safety. It is by no means an absolute necessity to switch over to specific winter tyres. Frankly, considering the typical Irish winter, there would likely only be a couple of weeks where they were necessary. That said, if you are coming around to changing tyres anyway or if you do a lot of driving, especially early in the morning or late at night (when temperatures are at their lowest), you should consider switching to all season tyres. With or without new tyres, it's vital to make sure your tyre pressure and treads are correct in time for winter. Perhaps the most important winter tyre tip of all; make sure your tread depth is as it should be. 1.6mm is the legal limit for thread depth but during the winter months, 3mm is recommended for driving.
Read some tips on tyre maintenance from our friends in Tyreland>>
Windscreen and Wipers:
The icy conditions of winter can lead to excess strain on your wipers and windscreen. Take a look at your wipers and make sure they are in good condition – be on the lookout for any blemishes, cracks or splits in the rubber. If you notice anything suspicious, replace the wiper – a new set can start at €20 and replacing them is less than a 10 minute job.
Take a close look at your windscreen too. Make sure there are no chips in the glass – icy winter conditions can cause these seemingly minor imperfections to escalate quickly and result in the need for a full windscreen replacement. A chip repair takes less than 30 minutes and is a fraction of the cost of a windscreen replacement. If all is in order with your glass, just remember to stock up on de-icer, or follow our DIY de-icer recipe below.
Learn how to defrost your windscreen quickly with these top tips >>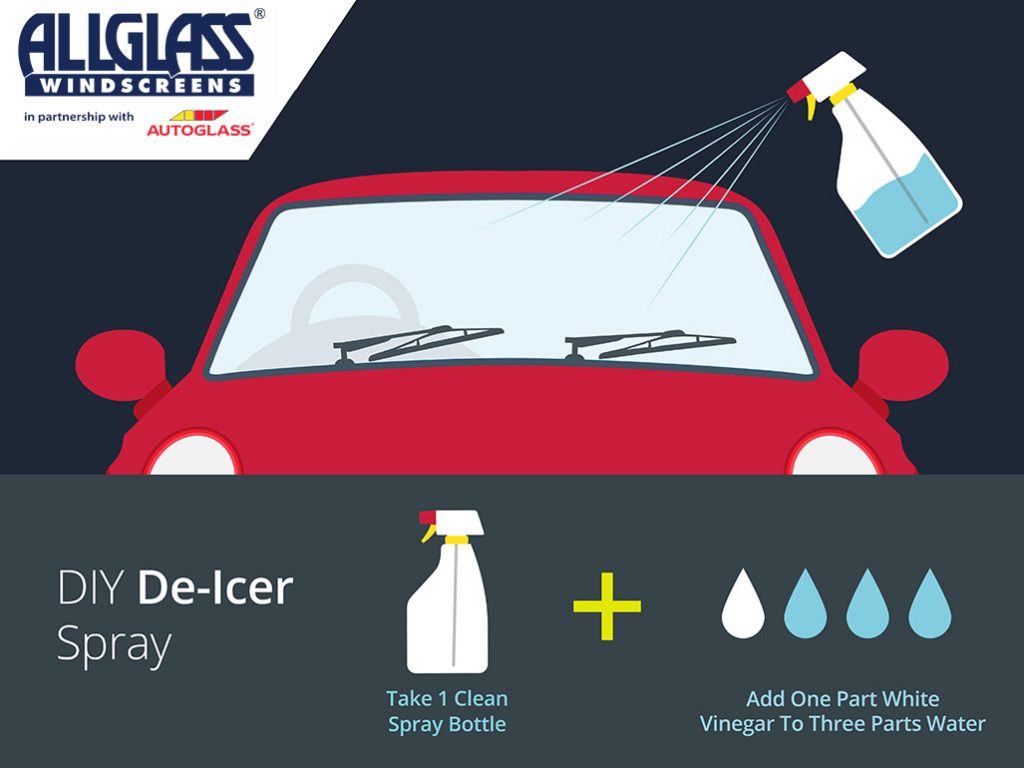 Fluids:
Speaking of de-icer, staying on top of your fluids is a must when it comes to maintaining a winter ready car. Be sure to check your oil, brake fluid and power steering fluid levels. Maybe even add a little bit of anti-freeze to your engine coolant. Cast an eye over the engine and be on the lookout for any obviously frayed or otherwise damaged pipes and hoses. Cold weather puts more stress on all of your car's systems, so it's worth checking for any visible defects before the winter really sets in.
Battery:
Battery failure is among the most common causes of breakdown during the winter months. Cold temperatures reduce the capacity of any battery and if it is more than three years old it is worthwhile having your battery's health checked before the winter sets in. If needs be, replacing your battery can stand to save you a lot of time and stress. Lastly, always keep a set of jumper cables handy and learn how to use them correctly (see below).
Air Conditioning and Heating:
It might sound strange, but the health of your air conditioning system is essential to keeping a winter ready car. In the winter months, you rely on your fan and air conditioning system more than ever. A fully functional air conditioner makes the inevitable winter chore of demisting a whole lot quicker. Make sure the system is working properly, and consider getting a re-gas done if it appears slow to demist. If you don't have air conditioning, then be sure to check that your fan and heater are working properly and not giving off any alarming smells.
Winter Car Maintenance Checklist
If you've been diligent in your vehicle preparation for winter, chances are that you won't run into any issues. Even so, it's always wise to be prepared for the worst. Take a look over this checklist of items for your winter car maintenance kit. With this special kit at the ready, you'll be perfectly poised to handle anything the winter months throw at you.
Make sure your Winter Car Maintenance Kit is stocked with:
A Hazard Warning Triangle to alert fellow road users to oncoming danger
A torch with batteries – be sure to check your torch's batteries regularly
An up to date Map or fully charged GPS
A Tow rope
A High Visibility Vest
A Shovel
A set of Jump Leads
Spare fuses and bulbs
Your De-icing spray and glass scraper
Just in case, keep some appropriate clothing and footwear on hand should you have to leave the car
Some non perishable foodstuffs and drink
In Conclusion
There you have it, follow this guide and you'll have a winter ready car. As ever, preparation is key and now is the time to get everything in order. So, don't procrastinate, get your emergency kit fully stocked and test your tyres, windscreen and everything else before temperatures begin to plummet.
We hope this guide was helpful and thanks for taking the time to read it. Check in with the Allglass® / Autoglass® blog again soon, for more guides, explainers, tips and hints just like this one. Safe driving!
Book an appointment now
For a quick and easy way to make an appointment book online now.