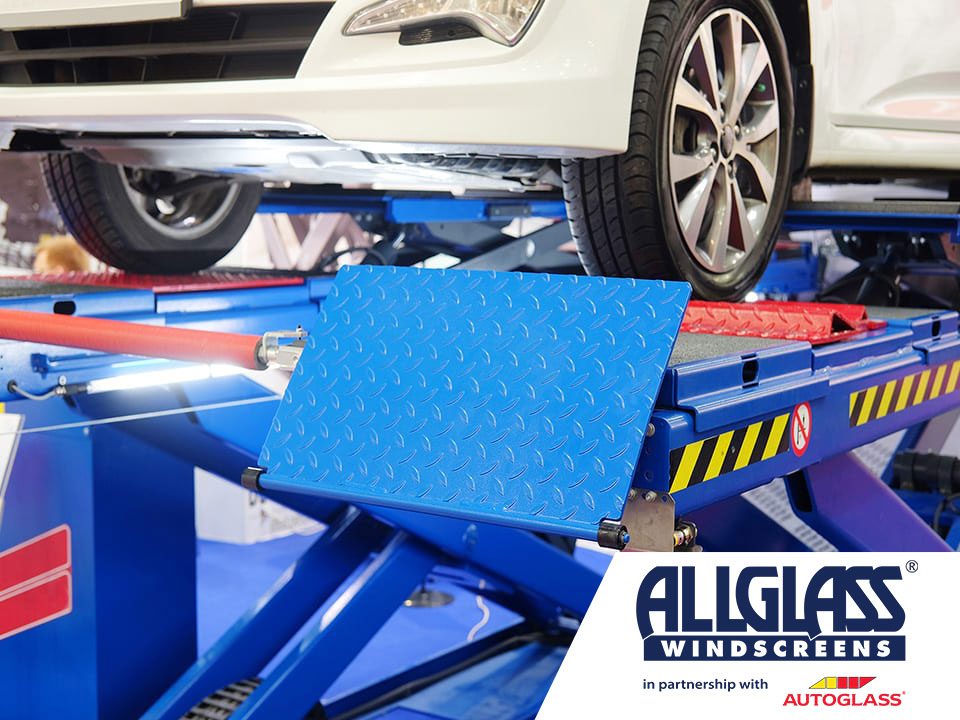 NCT 2018 – The Changes You Should be Aware of
The National Car Test is a mandatory series of tests that every motor vehicle must pass in order to be deemed roadworthy. Mandatory car testing was first introduced in 2000 as a directive from the EU. Up until now, the National Car Test has remained essentially unchanged. But, NCT Ireland recently announced that they will be introducing some crucial changes to the NCT in 2018. Never ones to leave you in the dark, we've pulled together this guide to the updates to the NCT in 2018. So, before you pull up to your next NCT appointment, dive in to this article, familiarise yourself with the new NCT regulations and set yourself up for a pass!
These changes to the NCT are being rolled out across all EU member states and are designed to establish a consistent level of vehicular safety across the European Union. All vehicles that have had their NCT since August 13th have been subject to these new additions and updates to the NCT in 2018.
So, lets get stuck into the key changes to the NCT.
1) Recognition of unexpired term of Roadworthiness Certificates issued by other Member States
This tweak to the NCT relates to the import of second hand vehicles. If you have decided to import a used car from another EU Member State and the vehicle has a current EU Roadworthiness Certificate, you are welcome to have the unexpired portion of the certificate recognised. In order to comply with new NCT regulations, you simply have to exchange your out-of-state roadworthiness certificate for an EU recognition certificate issued in Ireland.
Looking to obtain an EU recognition certificate for a private vehicle? You must then fill-in an application form that you can download directly from the NCTS website. Once your form is completed, return the application and required fee of €15.50 with the original or a certified true copy of the out of state roadworthiness certificate to the following postal address: Certificate Administrator, Applus Car Testing Service Ltd, Citywest Business Campus, Lakedrive 3026, Naas Road, Dublin 24, D24 RC8V.
2) Amendments to treatment of Vintage Vehicles
The good news for all you classic car enthusiasts is that private vehicles registered prior to 1980 are exempt from NCT testing.  If your vehicle is more than 30 years old and originally registered at any point after the first of January 1980, it will now have to undergo a roadworthiness test every two years instead of annually. This change does not apply If you are using your vehicle for commercial purposes. In the event that your vehicle is being used in some sort of commercial capacity –  there is no change to the test frequency and you must continue to have your vehicle tested annually.
Crucially, if your vintage vehicle was last inspected during the period 20th May 2017 to 19th May 2018, under these updates to the NCT in 2018, you will be entitled to a two year certificate. If you have any lingering questions relating to these new NCT regulations – you can contact NCTS' customer service department on (01) 4135994.
3) Categorisation of deficiencies into Minor, Major & Dangerous
The latest changes to the NCT in 2018 include a new set of classifications of different kinds of NCT pass/fail. Henceforth, defects will appear on your NCT Vehicle Inspection Report under the classifications Minor, Major or Dangerous.
Minor Result
If you receive this result on your NCT Vehicle Inspection Report, the car has passed the test, save for a few minor faults. In this case, you are required to have these faults repaired before the NCT Certificate is issued. You will have to present your vehicle for re-inspection to confirm these issues have been rectified.
Major Result
Under the previous NCT, this result would have been classified as a "Fail Refusal". If you are faced with a Major Result, your vehicle has –  for all intents and purposes – failed the NCT. In this case, you have 30 days in order to have the issues repaired and return to the NCT testing centre for re-inspection. An NCT Certificate will not be issued until the vehicle is returned for inspection.If you fail to present the vehicle within the 30-day period then another full inspection is mandatory.
Dangerous Result
This result previously fell under the classification of "Fail Dangerous". This classification is reserved for vehicles showing signs of dangerous defects that "constitutes a direct or immediate risk to road safety such that, the vehicle should not be used on the road under any circumstances". Under the new NCT regulations in 2018 – a sticker stating "Failed Dangerous" will be affixed to the vehicle at the point of inspection. At this point, your vehicle must be presented for re-inspection before an NCT Certificate is issued. Be aware, under these changes to the NCT test, it is illegal to drive a car with a dangerous defect. If you are discovered to be driving a car that has been issued a Dangerous Fail, you run the risk of  incurring penalty points and maybe even a court appearance.
4) Amendments to treatment of vehicles which transfer from SPSV to Private
Under the new NCT regulations, once a vehicle ceases being used as a  public service vehicle – the test due date for such a vehicle is determined on the basis that the vehicle's next NCT is scheduled for date on which the then current "test by" date expires. Henceforth, each subsequent test due date shall be the anniversary of that date.
5) Presenting identification at NCT
Under the new changes to the NCT in 2018, your passport is no longer considered an acceptable form of ID at the point of inspection. Anybody who is presenting a vehicle for an NCT is required to produce a valid Driving Licence or Public Services Card. Make sure that you bring your Driving Licence or Public Services Card to your NCT inspection, otherwise the NCTS may be unwilling to carry out the test. This is required to prevent fraud and to help facilitate investigations and appeals.
Read our NCT Check Essential Guide for tips on how to get your car NCT ready.
In Conclusion:
The fact that the EU is raising the bar in relation to the NCT is most certainly welcome and should make for safer roadways for motorists and pedestrians alike. As you can see, the new NCT test is nothing to be intimidated by! Armed with this guide, you shouldn't have anything to worry about. Best of luck with your test and don't forget to check the Allglass® / Autoglass® blog for more guides, tips and explainers just like this one.
Book an appointment now
For a quick and easy way to make an appointment book online now.