Belron® Tool Box
Developed in 2003 as a standard tool kit for Europe, it was expanded and refreshed in 2011 to a worldwide standard tool kit.
Contains all the tools needed for a Technician to carry out all prime jobs – currently 133 items and 5 bespoke foams to hold some of them;
For example, the Belron® Polyurethane Trimmers have been a great success since their introduction into the Belron® Toll Box in 2007. We even get requests from other tool suppliers but we politely tell them that trimmers are for Belron® Group S.A. companies only!
Accessories are added when a new car comes along which needs a special tool – most recent example is a special tool needed to remove/refit the interior mirror on a Mercedes SLS;
All the tools are of very high quality from only verified suppliers;
Always being improved and adapted as the car park changes;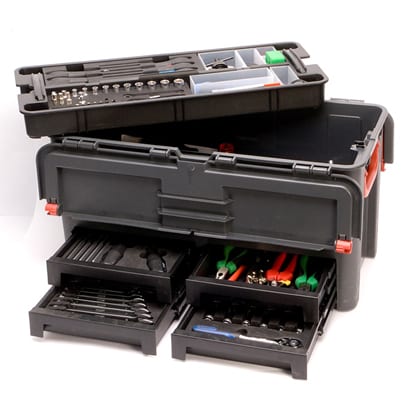 Book an appointment now
For a quick and easy way to make an appointment book online now.