1-Tek®
At Allglass® / Autoglass® the standard tool for windscreen positioning. Provides a quick and portable method of safely and accurately lifting and positioning windscreens for right first time installation of even large windscreens with minimum risk of injury by a single Technician.
Patented system unique to Belron® Group S.A. and Autoglass
A unique and superior lifting assistance device launched in 2011;
Lightweight, transportable tool which enables a single Technician to easily maneuver, and accurately position a replacement windscreen;
Easy set-up;
Can be used both right and left handed;
Designed for effective operation with the GTS and Multi-Lifters®.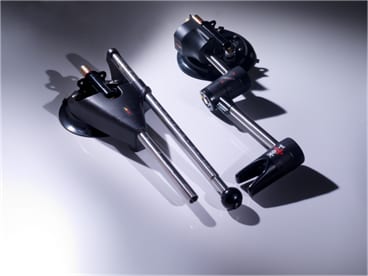 Used appropriately with the GTS and Multi-Lifters®, the 1-Tek® can reduce the required lift force (by up to a third) and therefore allow the Technician to guide and lower the windscreen precisely into the aperture. This ensures the polyurethane bonds the windscreen perfectly to the vehicle. Not only does the 1-Tek® allow for the precise positioning of the replacement windscreen, it also cuts down on the Technician's fatigue so the quality is more consistent, from the first job to the last. An added benefit is the Technician experiences reduced back strain.
Book an appointment now
For a quick and easy way to make an appointment book online now.