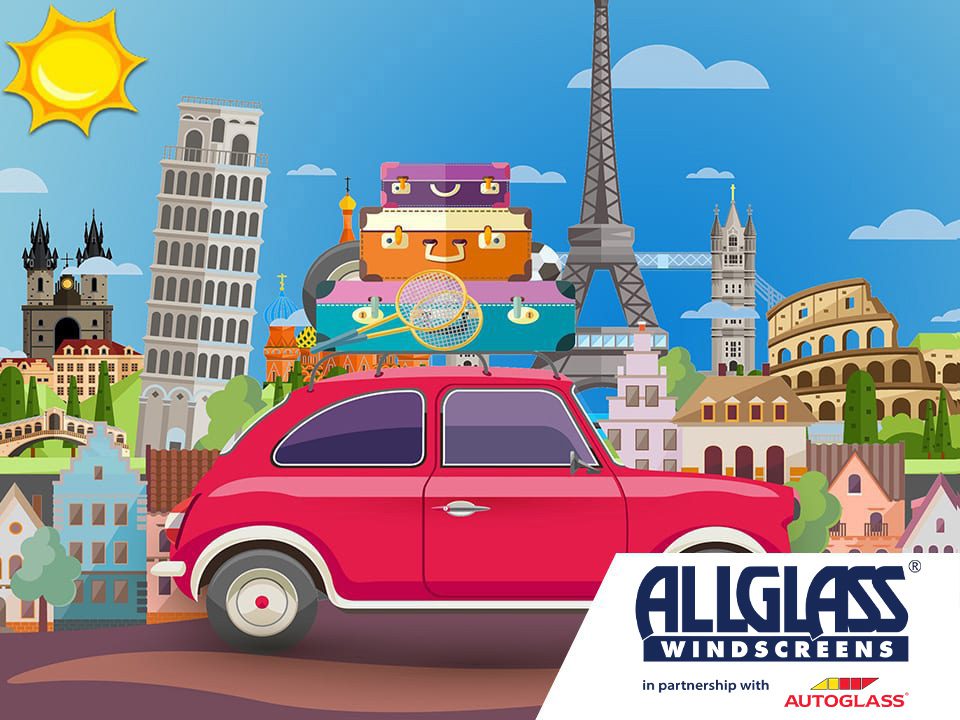 Europe Road Trip: Our Essential Guide
A Europe road trip is one of the great pleasures in motoring. Travelling through the continent by car, on only the best roads, is a driving dream for the adventurous at heart. With so many different driving routes through Europe, you can be spoiled for choice when planning a trip of your own. To get your Europe tour in gear, we've pulled together a few of our top picks for destinations and driving routes.
It can't be all fun and games, though! Before you get carried away shopping for driving gloves and sunglasses, there's lots of practical concerns to consider in advance of a Europe road trip. Don't worry, we've got you covered with a guide to all the essentials of driving through Europe.
Driving in Europe
Driving in Europe is undoubtedly a pleasure. But, before you set off on your road trip, it's important to make sure you're properly prepared. Many countries also have a list of items that all drivers are legally obliged to have in their vehicle. Set off properly prepared and your experience travelling by car in Europe should be a breeze. To make sure you have all the correct paperwork for driving abroad, work your way through the list below.
Crucial Documents:
A full, valid driving licence.
Proof of vehicle insurance. Double check that your car insurance covers you to drive overseas. If you don't have overseas cover, you will only have the minimum legal cover (usually third party only) in the EU and you may need to pay an additional premium.
Proof of ID (passport).
Travel insurance documents (driving abroad without investing in Travel insurance is never advisable).
European Breakdown Cover policy number and documentation (another wise investment when setting off on a Europe road trip). You may need to increase your existing cover or take out a special European breakdown policy to avoid stress and significant additional expense if anything should go wrong.
Before you set off, make sure your vehicle's tax and NCT are valid and up-to-date.
Essential Equipment:
Reflective jackets (you must have one for each passenger and store them inside the cabin of the car).
Warning triangle (compulsory by law in a number of European countries).
Headlamp beam deflectors.
Breathalyser (compulsory by law in France).
IRL car sticker.
Full first aid kit (compulsory by law in Austria, France and Germany).
A few extra items and tips for travel in Europe by car:
Fire extinguisher.
Replacement bulbs.
A good quality, powerful torch.
A spare fuel can.
Additional engine oil and water in case you need to top up.
Many European countries operate toll roads, so make sure you have plenty of loose change to cover the cost. It's always worthwhile keeping some spare money to cover any unanticipated costs that crop up during your European Tour.
A Blanket.
Sun cream.
Lots of Refreshments and plenty of water.
Some photocopies of your important documents.
European Health Insurance card. A European health card isn't a proper substitute for full travel insurance, but it does entitle you to free or reduced-cost emergency care in some circumstances.
Popular Europe Travel Routes
Decisions, Decisions. You can be spoiled for choice when selecting a route for your European tour, with something to cater to every taste. Here are three of our top picks.
A cultural tour through the heart of Europe – Paris to Berlin:
Take in two of Europe's Cultural hotbeds in one unforgettable trip! Once you leave Paris, you can cruise your way through the rolling foothills of Champagne and head towards Luxembourg City, exploring the area's chocolate-box beauty as you go.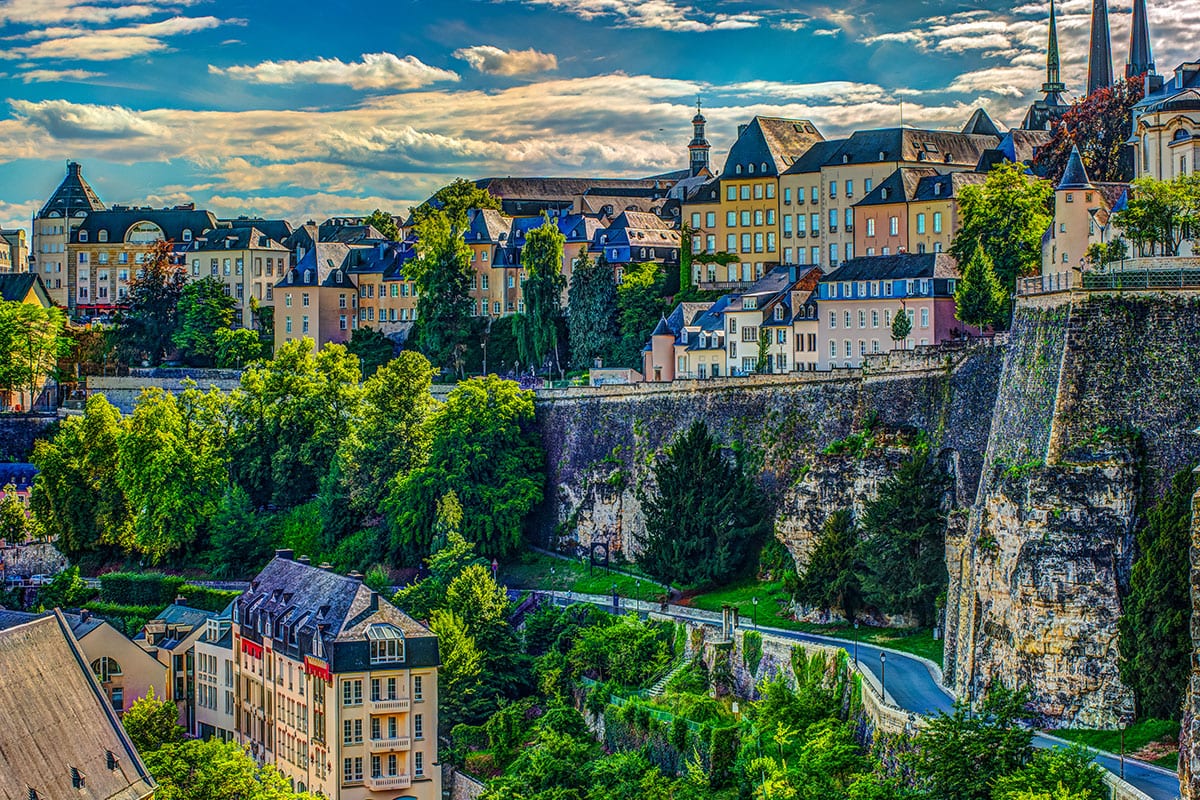 Luxembourg City
The oldest city in Germany, Trier, is only about an hour's drive further north-east. Trier's famous Roman baths and basilicas are worthy of the trip alone.
You can also treat yourself to a night in the historic village of Bacharach, in the heart of Riesling wine country. Next, on to Nuremberg and Leipzig. Moving on toward our final destination, a detour to Dresden is a fascinating stop. Then you just have to open it up on the Autobahn and head straight for Berlin – one of Europe's most exhilarating and creative cities. This Europe road trip, taking in stops of both historical and contemporary cultural note, should only take a week or two.
Experience the Majesty of the Arctic Fjords – Bergen to Trondheim
You're best off starting your drive from the city of Bergen. From there, you can travel past the area's world-famous and breathtaking fjords toward Voss and the colossal Tvindefossen waterfall. Along your route, prepare to be wowed by the the engineering marvel that is the world's longest road tunnel. Measuring 24.5km in length, this remarkable route beneath the mountains must be seen to be believed.
From there, it's just a brief ferry across the Sognefjord before you carry on your journey to the Fjaler valleys – a magical land of awe-inspiring glaciers and snow-capped peaks. Keep moving, with your sights set on the waterside towns of Stryn or the picturesque village of Videster.
Keep heading north to the charming towns of Geiranger, down the hair-raising hairpin turns of Trollstigen, literally translated as "The Troll Path".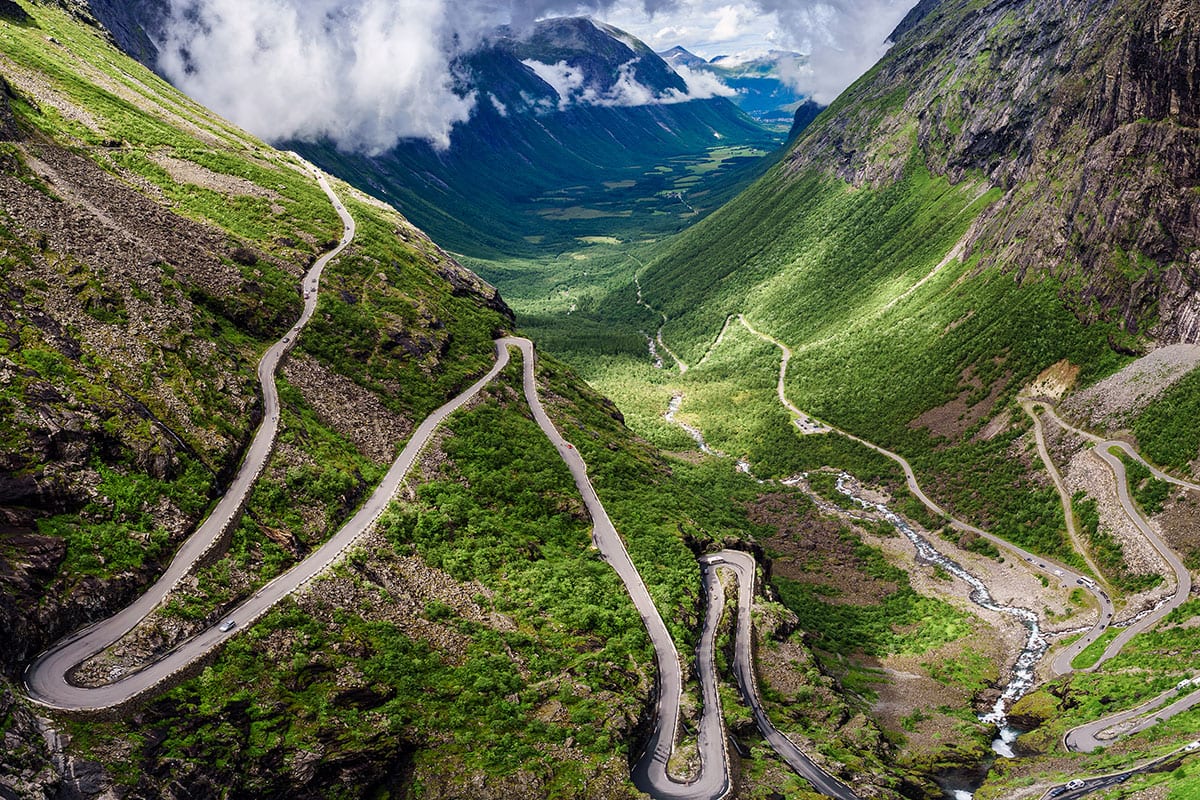 'Troll's Path' Trollstigveien, Norway
Following your scenic descent, hop a ferry across the beautiful Eresfjord. For the last leg of your Arctic excursion, you'll take in the iconic Atlantic Road with its roller-coaster-style bridges, before arriving at your destination of the placid waters, amazing views and stilted homes of Trondheim. If you're a thrill-seeking motorist looking for a European tour with a difference, you can do this unique drive in about a week.
Authentic Italy – Sicily and Calabria
Kick things off from the Sicilian capital of Palermo, one of Italy's most historically rich, vibrant and perhaps chaotic cities.
Head toward the Tyrrhenian coast to the flawless sands of Cefalù and it's charming medieval town centre.
Now you're beginning to enter the island's true heartland, as you approach the ancient city of Enna. Flanked by cliffs on all sides, and set atop a large hill, Enna is nothing short of breathtaking. Next, head up to Catania to visit Mount Etna, the tallest active volcano in Europe.
Last stop on your trip is the unmissable Messina. Or, don't forget, you could always hop a ferry across to the Italian province of Calabria where rustic mountain villages and the untouched beaches of Tropea and Pizzo await.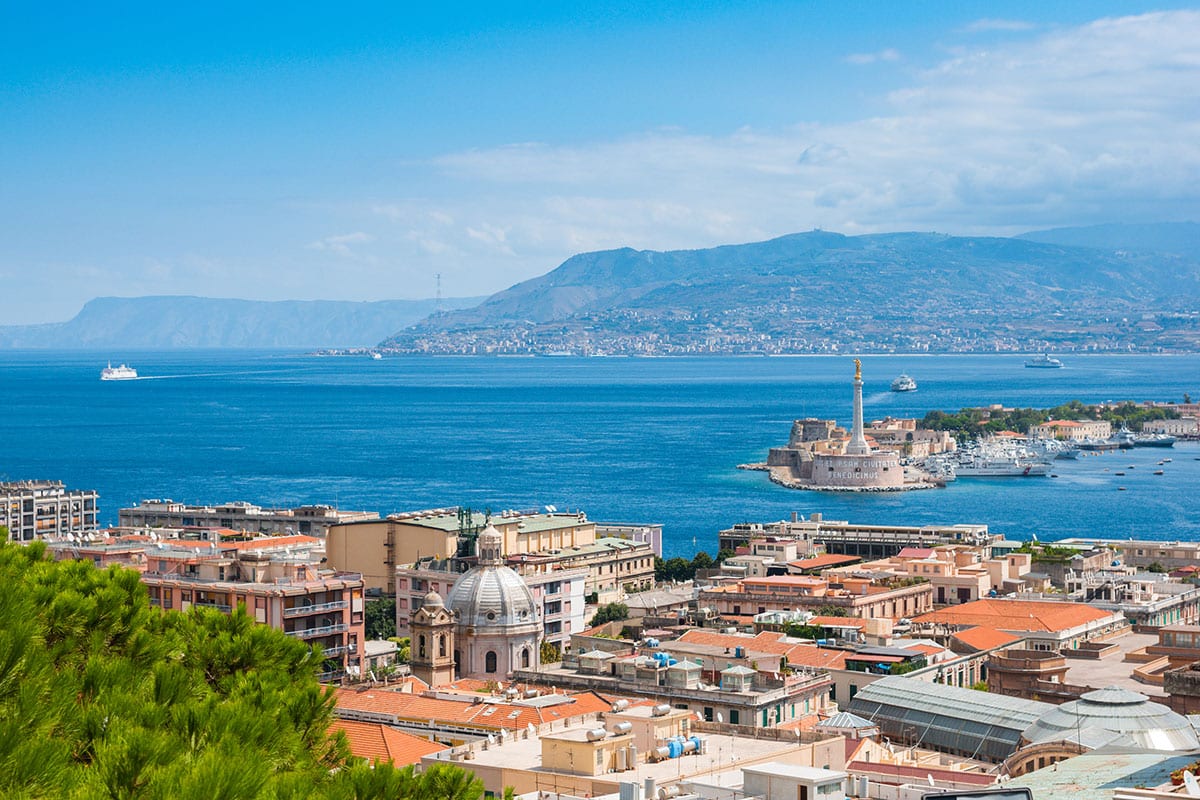 Messina, Sicily
Europe Road Trip Planner
Planning is everything when it comes to Europe Road Trips – it's impossible to expect every situation that the roads of Europe may throw at you. Route Perfect is just one of a number of online services that offer extremely helpful Europe Road Trip Planners.
Another good resource can be found over at Auto Europe. Check out their comprehensive planning tools to make sure you choose the route that best suits you.
European Rules of the Road
The rules of the road can vary across different countries. If you intend on moving through several borders on your European grand tour – take some time to consider any differences that there might be between the various countries on your route.
The AA's Driving in Europe section on their website, offers an extremely helpful compendium of region-specific information for drivers. Take a look at any guides related to your chosen destination.
And that's that, you're packed, you're planned and you're ready to go! The roads of Europe offer endless things to see. So, bon voyage, drive safe and be sure to check the Allglass® / Autoglass® blog soon for more tips, guides and explainers just like this one.
Book an appointment now
For a quick and easy way to make an appointment book online now.