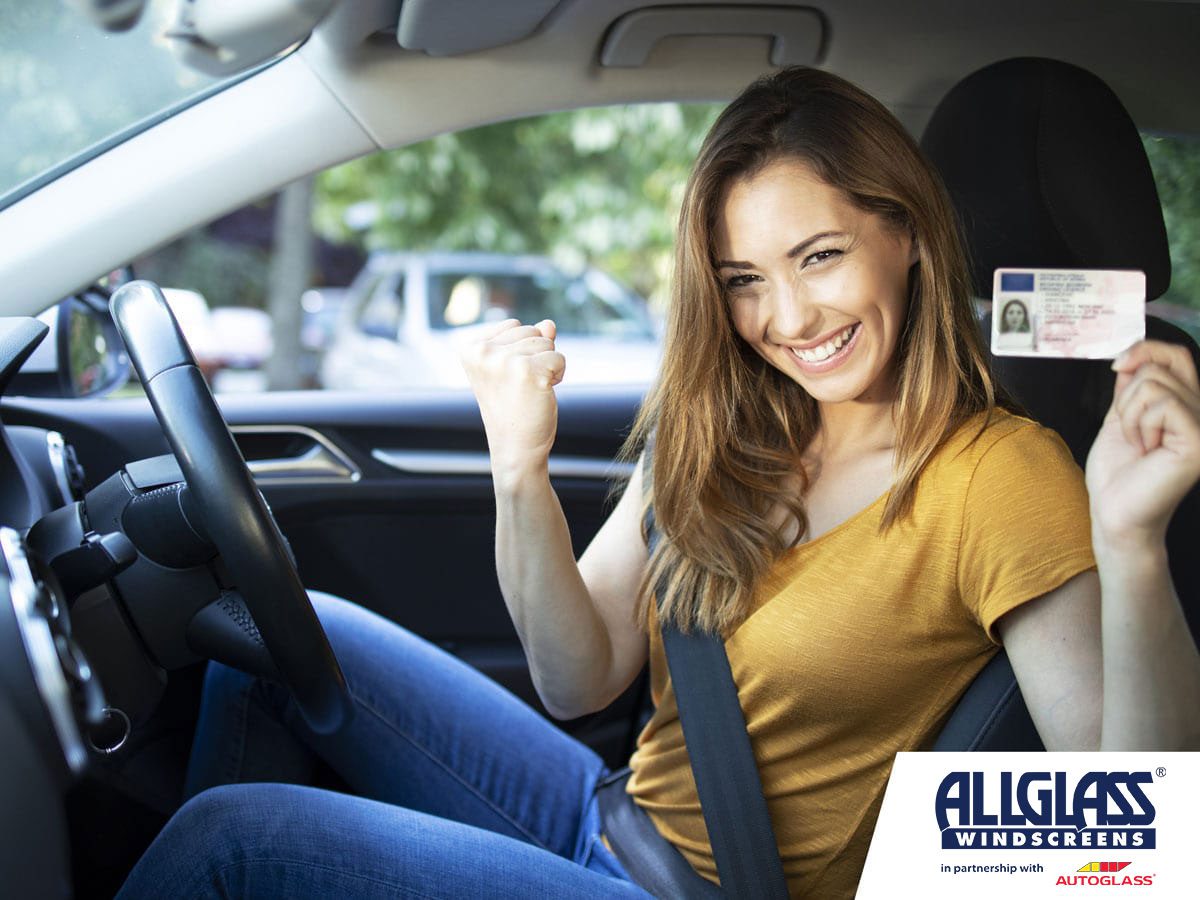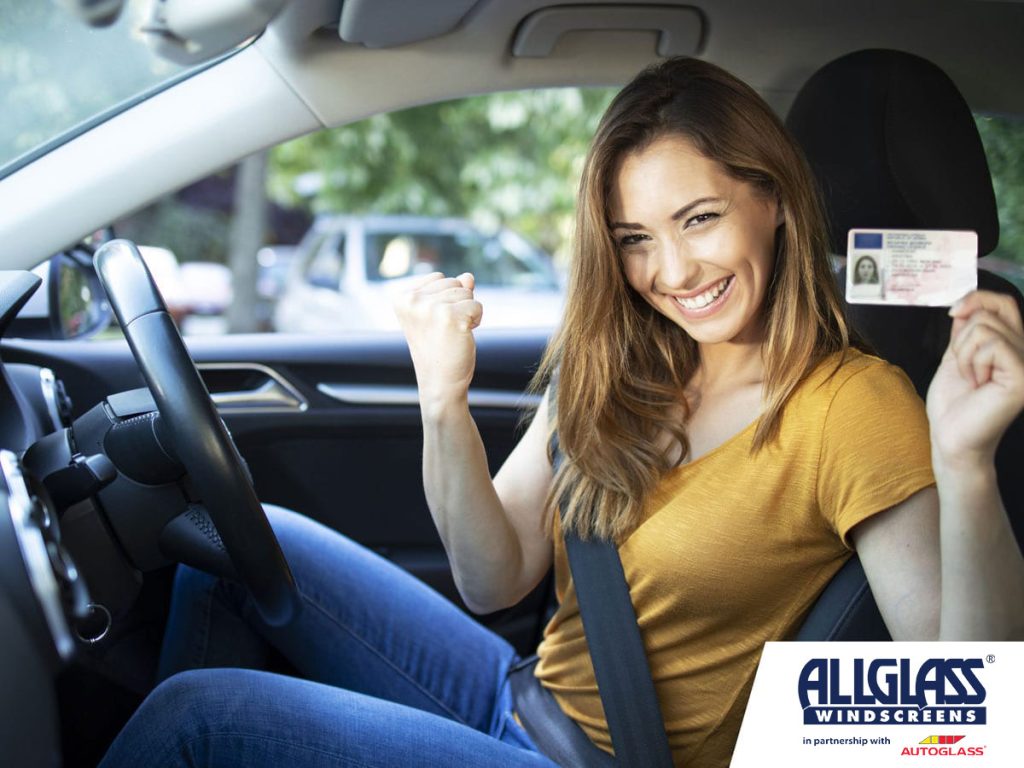 15 Top Tips for Passing your Driving Test
It's no secret that that Irish Practical Driving Test can be a seriously intimidating proposition. Thankfully, we here at all Allglass® / Autoglass® are on hand to help you through the process. With that in mind, we've pulled together this comprehensive list of helpful tidbits to help you pass your driving test. So, without any further ado, let's get into it.
Question prep for your driving license test >>
1 – Build a familiarity with the driving test route
The practical portion of the Irish Driving test is always centred around the area surrounding the testing centre itself. This should be at the fore of both you and your instructor's mind over the course of your suite of lessons. You should have your particular test centre in mind from the get go and focus your lessons on the specific challenges you may be faced with on your route. In advance of your test; we advise driving around getting to know the area, the streets, housing estates, potential hill start locations and most importantly, complicated roundabouts you may encounter.
2 – Know what to expect from your tester
The standard Irish Driving Test usually takes about 30 to 40 minutes from start to finish. Before you even set off, it is worth keeping in mind that driving testers will generally not offer any comment or advice over the course of your test. So, don't be disconcerted by the fact your tester might seem very quiet throughout the practical driving test. Having completed your lessons and passed your Irish Driving Theory Test – you should be confident in your driving ability entering into the practical test.
3 – Make sure you car is reversed in to your parking space
When you arrive at your testing centre, make sure to reverse your car into a parking space. Starting with your car facing out of the driving spaces means you will not have to begin your test by reversing.
4 – Listen closely to your tester
Pay close attention to what your tester says and don't over-do anything in the hopes that they will notice and reward you. Your tester will give you plenty of time before any turn. Vitally, don't anticipate a turn even if you recognise it from your lessons, wait for the instruction from your tester before you begin preparing for the maneuver.
5 – During your final lessons, ask your instructor to focus on the maneuvers that you find the most challenging
Whatever aspect of the practical driving test you most struggle with – be it hill starts, parallel parking or roundabouts etc – make these the focus of your final few lessons. Overcoming these issues in the lead up to your practical test will leave you feeling all the more confident on the day.
6 – Take a mock Driving Test
This is the next logical step on from building a familiarity with your route in advance of your driving test. Organise a mock test with an entirely different instructor's school in the run up to your practical test. This mock test can serve as invaluable preparation for you for the real thing. The presence of an unfamiliar instructor will make the experience closer to what you can expect on the day of your test. This new instructor will also be well equipped to identify the gaps in your skills and areas you need to work on in order to successfully pass your driving test.
Planning ahead for the day of your Driving Test >>
7 – Avoid coasting on your clutch
Coasting is a very common mistake for learner drivers and a big no no when it comes to passing your driving test. Coasting means pressing your clutch down too early before you stop or failing to release it once you have shifted gear.
8 – Keep a safe distance
As you have no doubt learned over the course of your driving lessons, keeping a safe distance from other vehicles on the road is an integral part of passing your driving test. One helpful tip in this regard is to remember the two-second rule – pick out a fixed object, such as a lamppost or bollard, and say to yourself "only a fool breaks the two second rule". If you pass that same spot before you finish saying that phrase, you are driving too close.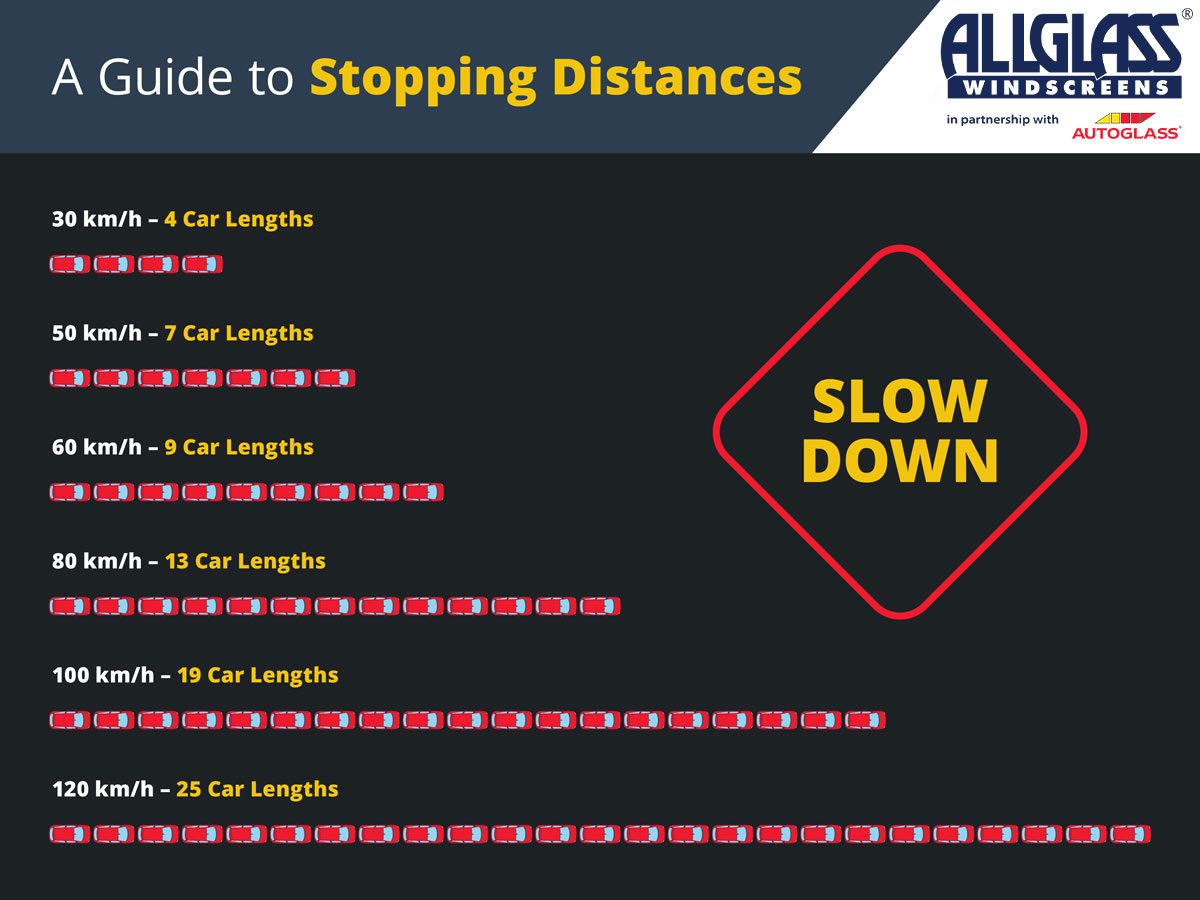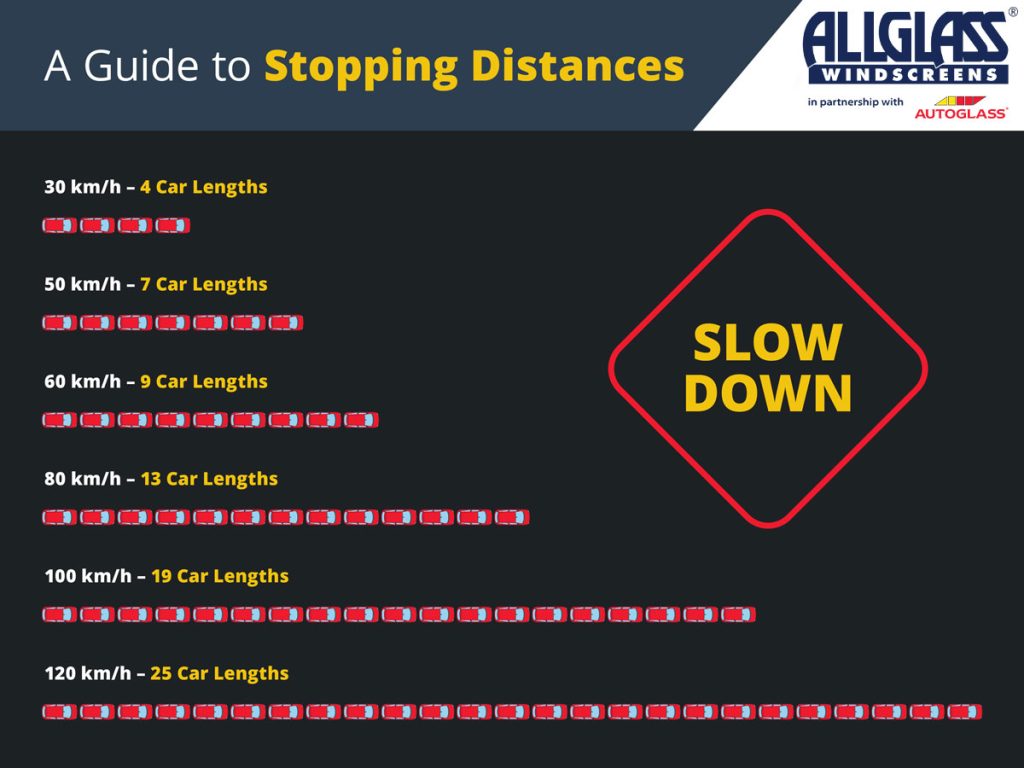 9 – Arrive early on the day of your driving test
Get a good nights rest beforehand and do your best to arrive nice and early on the day of your driving test. Always arrive at least 30 minutes before your allocated test time. This little bit of time should prevent you arriving too flustered or stressed. A few moments to clear your head before the test will leave you feeling more prepared and calmer in advance of the practical test. Going for a little walk around the test centre for a breath of fresh air will help calm your nerves too.
10 – Remain calm and don't give up
Don't be too hard on yourself. Even if you make an error during your test that feels catastrophic in the moment, do your best to carry on unperturbed. It's all too easy to become disheartened early on and let your standards slide. Chances are that your error is not nearly as serious as you think it is – keep your chin up and try your best all the way up to the end of your test.
11 – Build your confidence by driving in a variety of weather conditions
You never know what the weather is going to be like on the day of your driving test. So, we strongly recommend building your confidence by driving in a wide variety of conditions in advance of your test date.
Common Driving Test Mistakes And How To Avoid Them >>
12 – Pay special attention to roundabouts
Roundabouts can be a particularly stressful proposition, especially when it comes to passing a driving test. In advance of your test date, closely study the dos and don'ts of roundabouts as outlined in the Rules of The Road. It should be reassuring to know that everything you need to know about roundabouts is included there and your tester isn't looking to catch you out on the day of the test. A particularly helpful tip is to picture any roundabout as a clock with different exits positioned at different imagined numbers on the clock face – this can be an extremely helpful idea for inexperienced drivers and demystifies one of the biggest worries surrounding your driving test.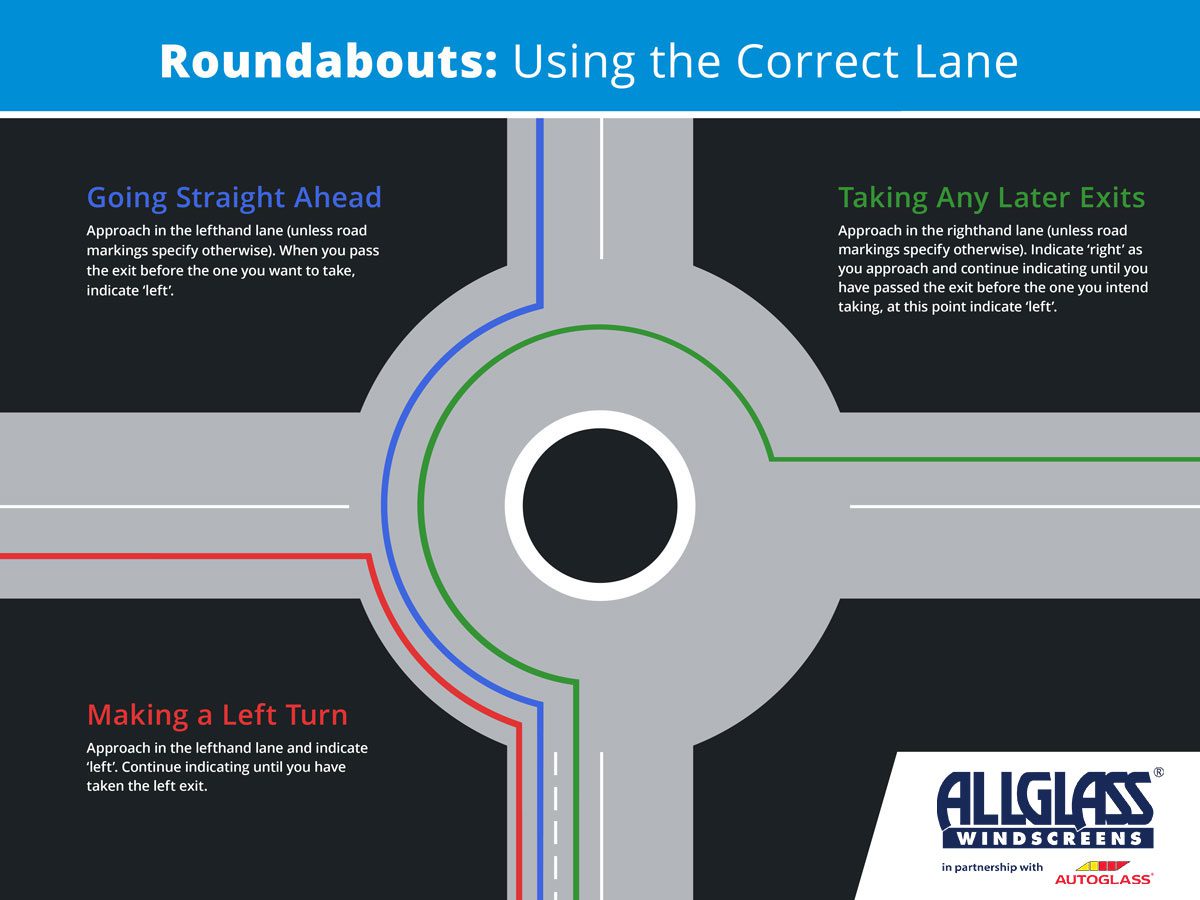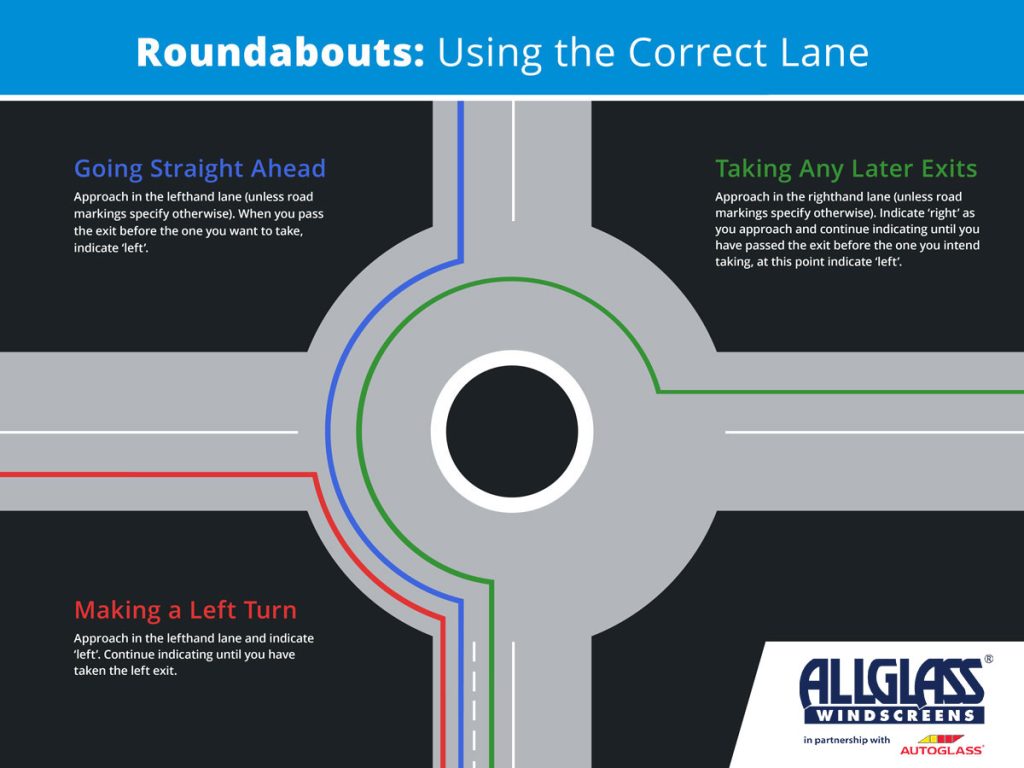 13 – Know the difference between turning exercises
Remember the "Turn In The Road" maneuver is not the same as a 3-point turn. In fact, it may be completed in as many turns as required depending on both the size of your car and the width of the road you are being tested on.
14 – Study the Irish driving test materials provided by The Road Safety Authority
As intimidating as the Irish Driving Test might feel, it is worth keeping in mind that all the information you need is at your fingertips. The Road Safety Authority have made the grading materials freely available on their website. You can familiarise yourself with the full list of Grade 1, Grade 2 and Grade 3 offences in advance of your practical test and bear them in mind throughout your lessons. The transparency of the test should be reassuring – much like it was for the Irish Driving Theory test. If you are familiar with these materials and have completed your full set of driving lessons, you should be confident in your driving ability
15 – Trust in your driving ability
Most importantly, try and be as confident as you can be on the day of your test. You've done your lessons and studied the materials so you have nothing to worry about. Best of luck!
Book an appointment now
For a quick and easy way to make an appointment book online now.