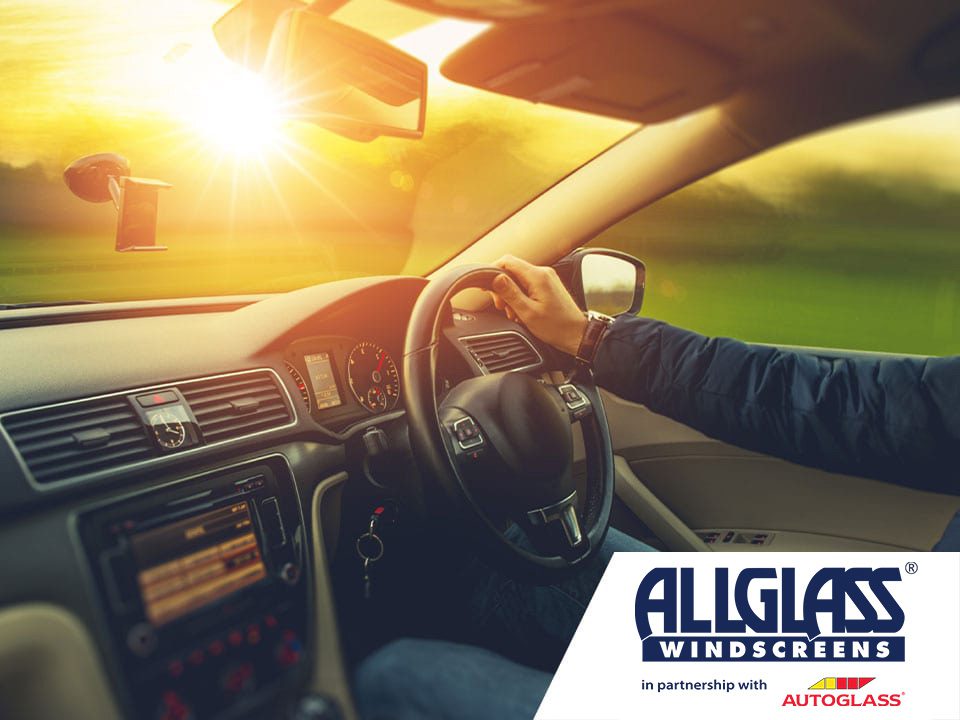 13 Summer Driving Hazards to be Aware Of
Dangerous driving conditions are more often associated with the inclement weather of the winter months. But, there is a whole other set of concerns that should be at the forefront of your mind when driving during the heat of the summertime. Here at Allglass® / Autoglass®, we've taken it upon ourselves to put together a list of some of the most common motoring hazards you might encounter in the summer. Take a look at the list below and you should be more than ready for a summer of road trips, long days and bright evenings.
Potholes
Following the intense conditions of a harsh winter, potholes can become more common as frozen rain and radical temperature changes take their toll on the road surface. Increased traffic and rising temperatures put even further pressure on these already strained road surfaces. Potholes create danger for motorists, especially when traveling at high speeds. So, remain extra vigilant when driving this summer and keep an eye out for potholes up ahead
Engine Overheating
Driving in hot conditions is liable to play havoc on your car's engine. High temperatures have been known to aggravate problems with cars' cooling systems, alongside a host of other mechanical issues. During the height of summer, it's extremely important to check the coolant and cooling system regularly to avoid any overheating issues.
Glaring Sun
Dazzling sunlight can all too easily blind drivers during the summer months and is regularly the cause of accidents. Glare can be somewhat reduced by keeping your windshield particularly clean during the summer and replacing your windscreen wipers regularly to prevent wear or damage. We'd also recommend keeping a clean pair of sunglasses in your car.
Ask an Expert: The Correct Way to Clean a Windscreen >>
Road Resurfacing
Due to the favorable weather conditions, roadworks are traditionally at their peak over the course of the summer months. Expect narrowed lanes, slower speed limits and no shortage of construction workers and equipment. Last minute swerving to avoid roadworks is a routine cause for accidents when driving during the summer. Expect the unexpected and keep your wits about you when passing road resurfacing or any other construction or maintenance works.
Loose Chippings
Somewhat related to our last point, Roads repaired with tar and loose chippings are a common sight when summer driving. These loose chippings are often kicked up by vehicles moving at speed and can cause cracked headlamps and windscreens. Always be vigilant and stick to any temporary speed limit that's been put in place.
Tips for Avoiding Windscreen Damage While Driving >>
Driver Fatigue
Long summer days can mean late nights, not to mention the draining effects we all know that a day in the sun can have. Try your best to avoid the creeping drowsiness we've all experienced after a long day in the sun. If you're feeling drowsy, stay off the roads. If you're on a summer road trip and can feel yourself getting less alert and focused – take a break and maybe grab a coffee.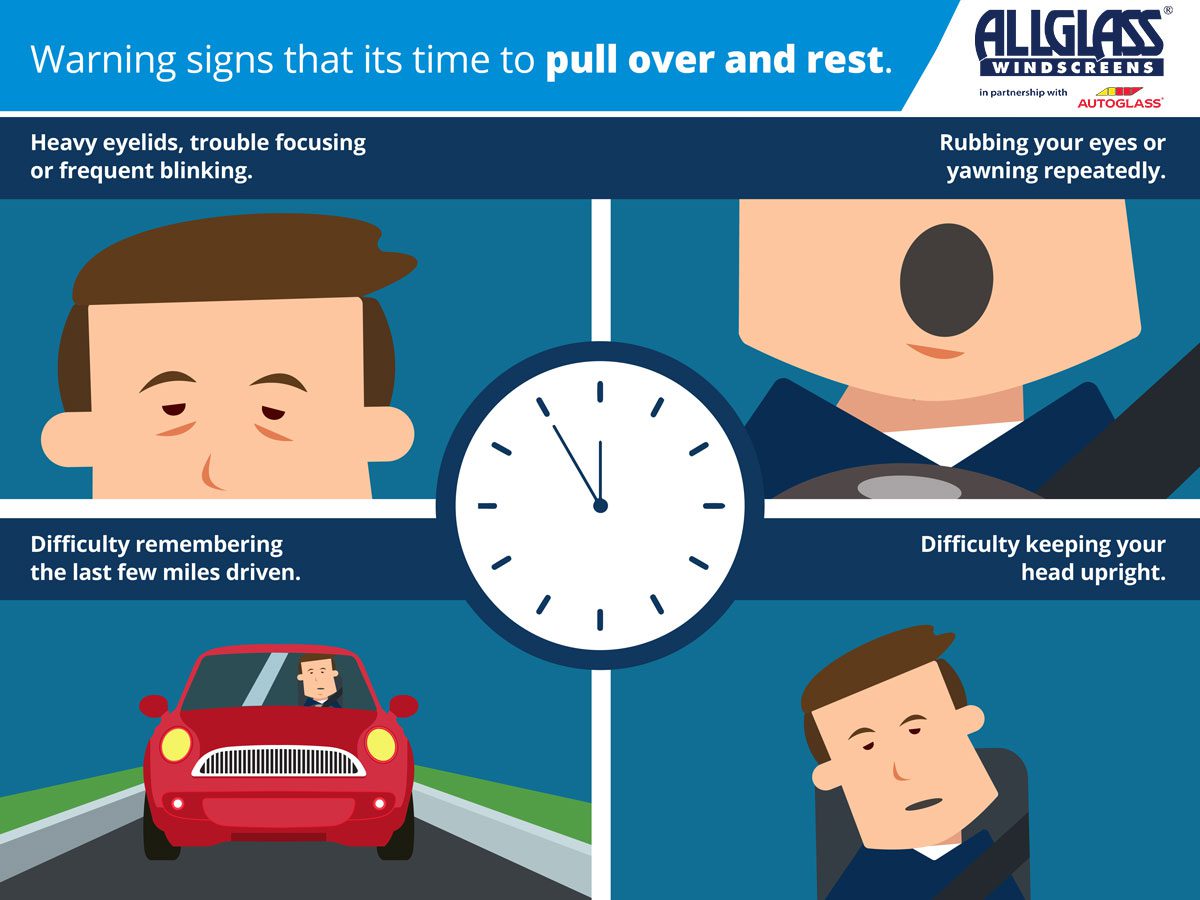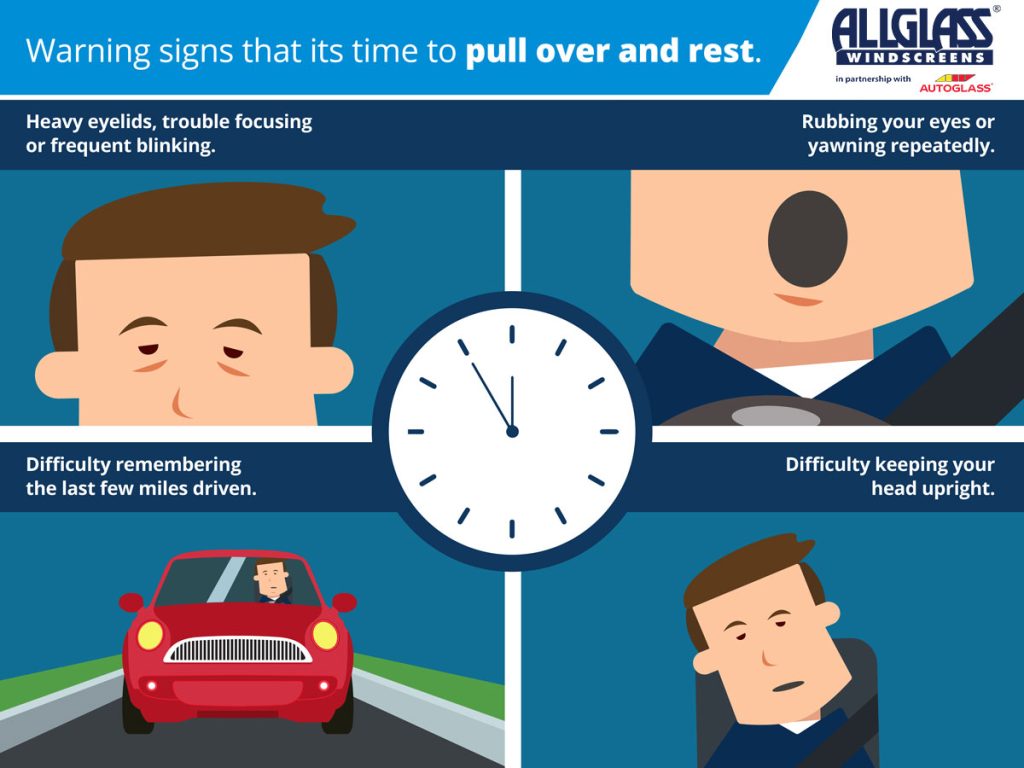 Farm Machinery
The Summer is also the peak period of activity for farmers all over the country. Tractor cabs are often soundproofed and it is not uncommon for tractor drivers to be wearing ear protectors, so they may not be able to hear approaching cars.
Also, stay mindful of the fact tractors only have to have brake or indicator lights if driving at night, so they may stop or turn suddenly and without much warning. When you're driving in the countryside, leave yourself plenty of distance behind a tractor and if you're overtaking, make sure you have plenty of room – the tractor may well be longer than it appears from the rear.
Tyre Blowouts
If your tyres are already somewhat worn, the higher temperatures of summer can greatly increase the risk of a blowout. Make sure you routinely check the condition and pressure of your tyres. If you're caravanning this summer, be certain to check your caravan tyres too and replace those that show any signs of cracking in the sidewall or tread grooves.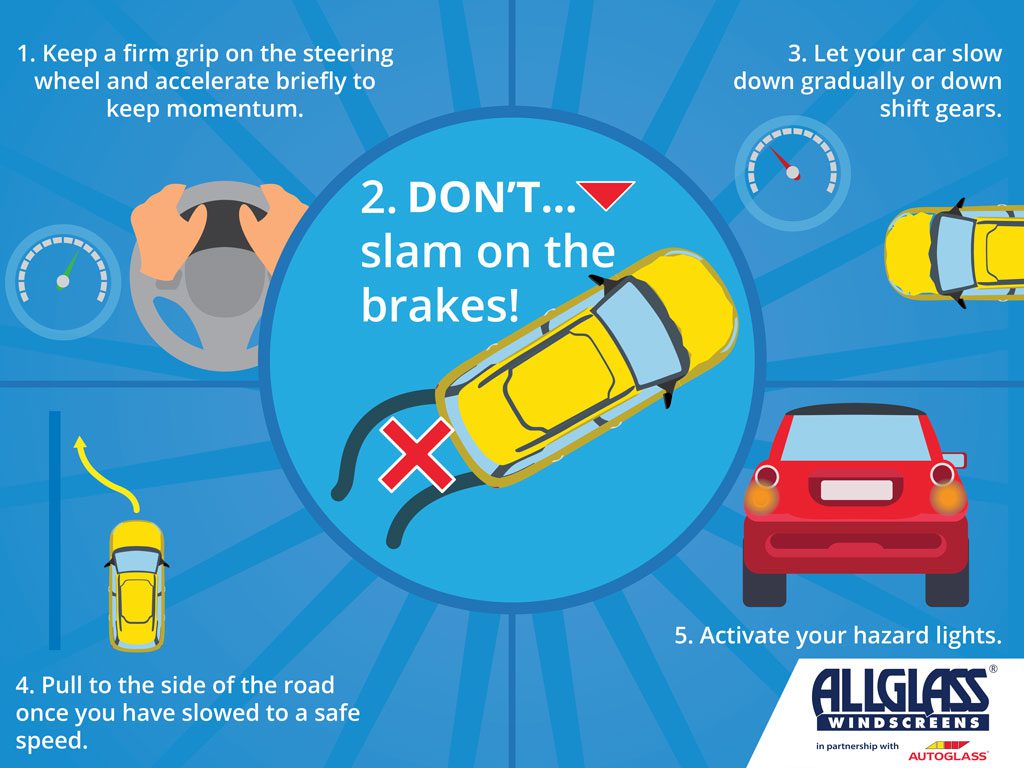 Ask an Expert: How to Maintain your Tyres >>
Summer Traffic
Needless to say, the sunny weather can serve as a major incentive to get people out on the roads. The more drivers, the greater the chance for accidents. Take the increased number of vehicles into account when you are driving during the summer months.
Inexperienced Drivers
Similarly, with schools off for summer and the weather looking so enticing, there is likely to be an increased number of inexperienced drivers on the roads. Keep your wits about you for learner drivers, do your part to stay focused and be mindful of potentially dangerous scenarios.
Summer Storms
Obviously, we're all hoping for clear skies this summer but we know better than to expect that from the Irish weather. Rain storms can come out of nowhere during the summer months. Don't get caught out, with the rain comes slick and dangerous roads. In the first thirty minutes of rainfall the dirt on the road mixes with rainwater and can create a slippery road surface. After about thirty minutes of rainfall, the majority of this slick, oily layer should be washed off the road but you should always remain vigilant driving on wet roads.
How to Drive Safe on Flooded Roads >>
How to Drive Safe in Heavy Rain >>
Pedestrians
With summer comes more pedestrians on the streets. Always check twice for pedestrians before turning and be especially vigilant in urban areas or near parks and beaches.
Bicycles and Motorbikes
Similarly, warmer weather is particularly inviting for cyclists and motorbike users alike. Check twice when switching lanes and be extra aware of your car's blind spots if you're on a long summer roadtrip.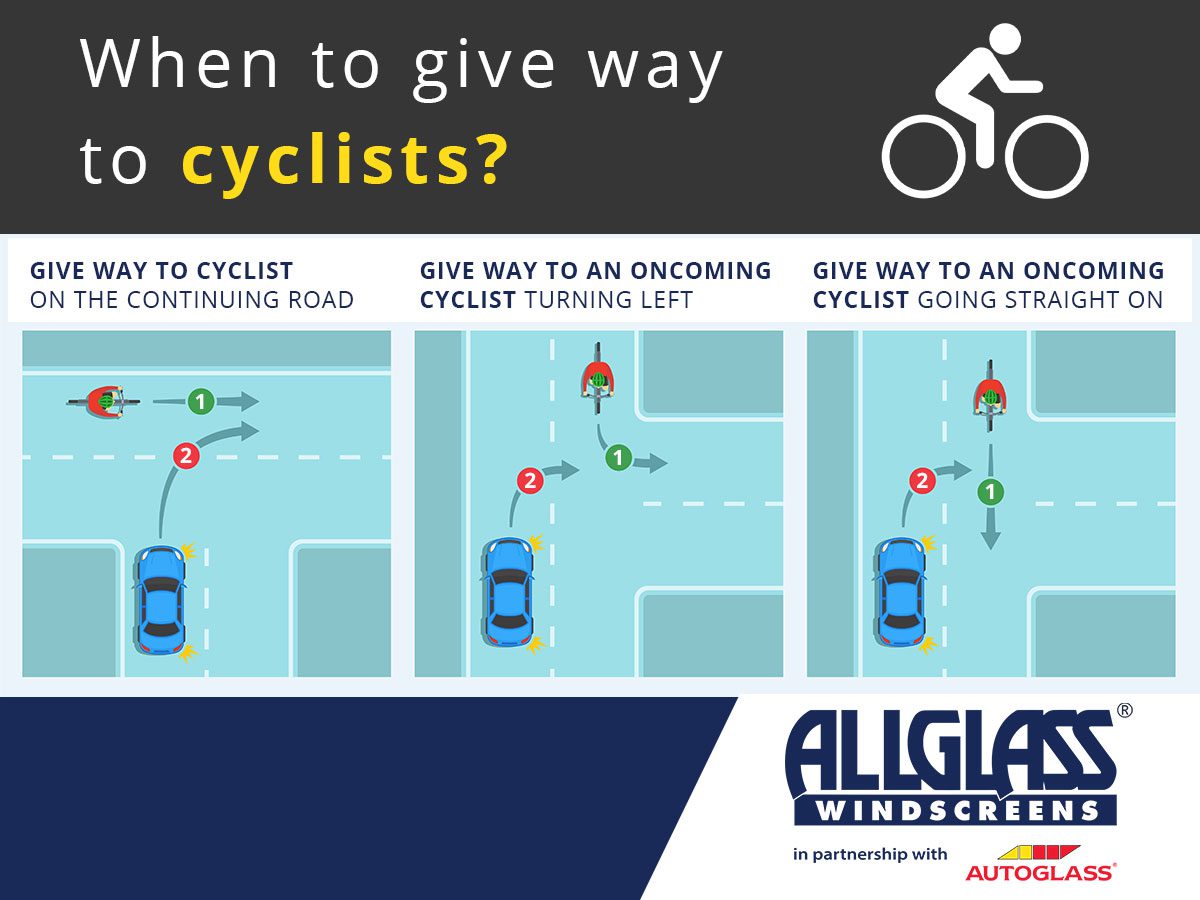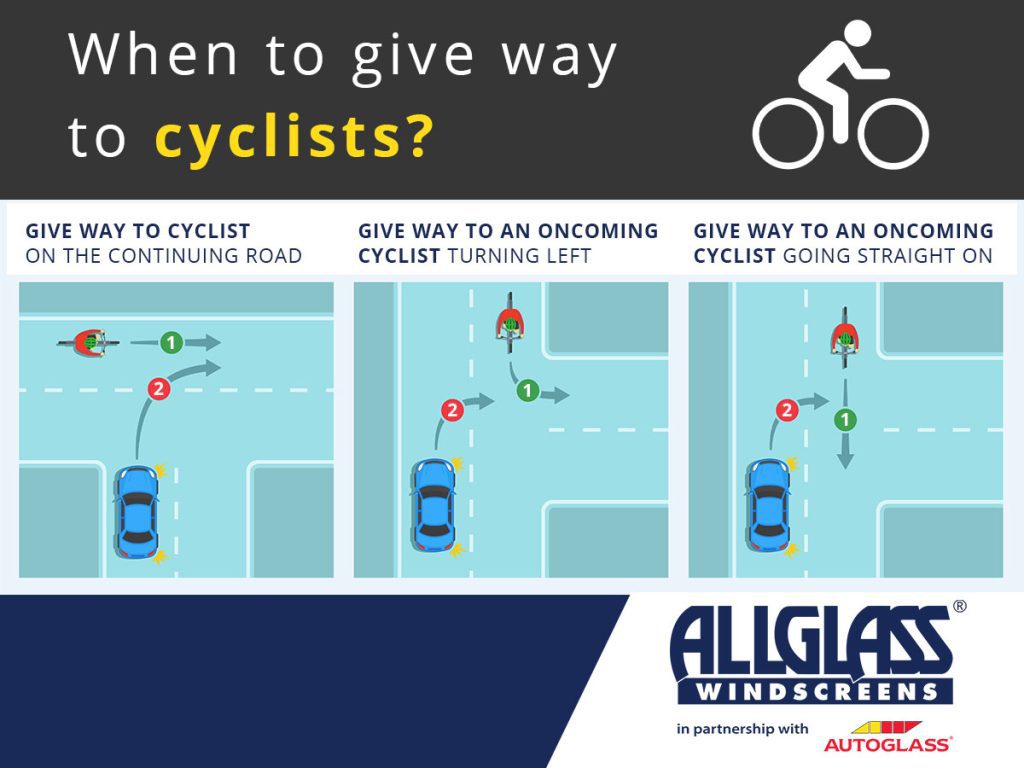 With the help of these 13 tips you should be well equipped to hit the road and make the most of the good weather this summer.
Don't forget to check the Allglass® / Autoglass® blog again soon for more hints, tips and guides just like this one.
Stay safe.
Book an appointment now
For a quick and easy way to make an appointment book online now.