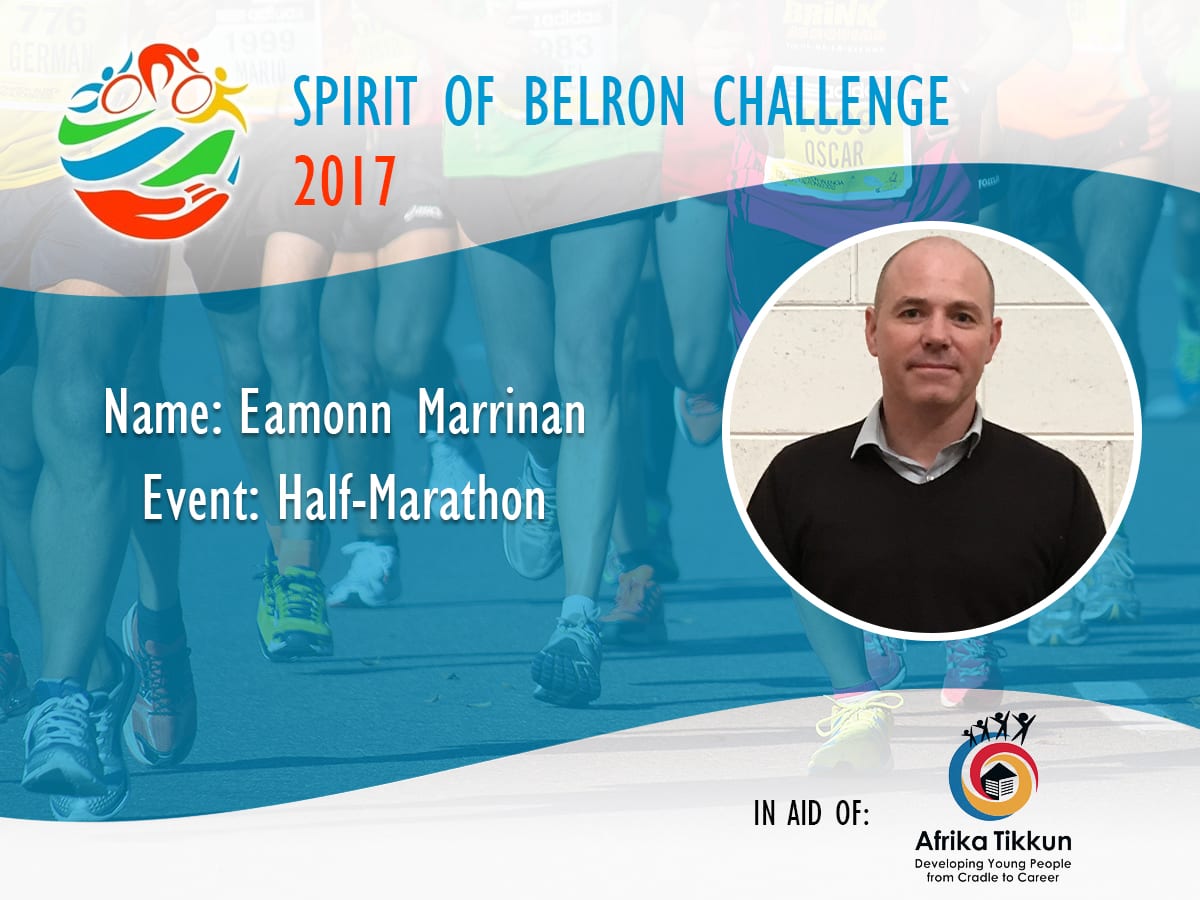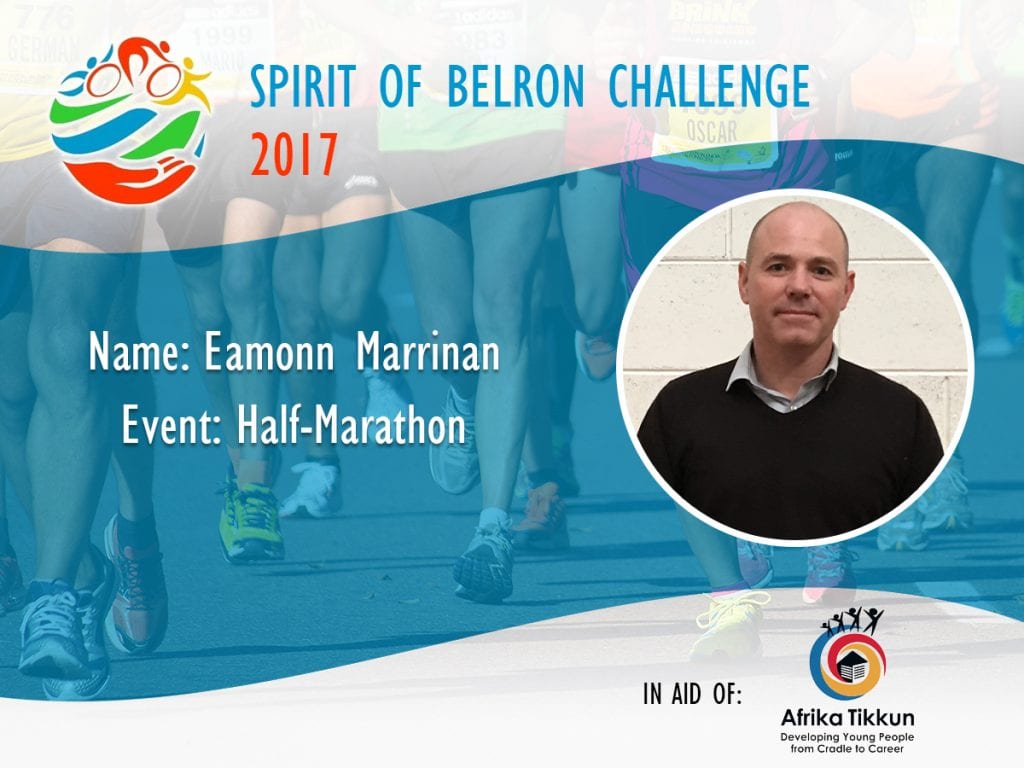 Spirit of Belron Challenge 2017 – Eamonn Marrinan Interview
In 9 days time our Pricing Analyst Eamonn Marrinan will be competing in the Spirit of Belron Challenge 2017. We asked him how he's been preparing for the day and what the occasion means to him.
Q: What event will you be participating in on the day?
A: The event I chose was the half marathon. The reason I chose this event was I knew it would be a genuine challenge to train and prepare for.
Q: Have you ever competed in anything like this before?
A: Yes I have completed several half marathons before, most recently the Dublin city half marathon and the Connemara half marathon. The Connemara run was very difficult and I would recommend that if anyone wants to give It a go, make sure you do lots of hill training!!
Q: Can you give us an insight into how you've been preparing for your chosen event?
A: Training began 7 week ago, starting off with 6km runs which gradually built up to 20km . The plan is to have run at least two/three 20km runs before the event. A strict diet is always difficult when training for long distance running, your body wants more calories and is constantly demanding more food, so it can be a battle not to over eat. I also like to do a little bit of weight training to strengthen my back and quad muscles, this I find helps when running long distances.
Q: What does the Spirit of Belron Challenge and Afrika Tikkun mean to you?
A: The spirit of Belron is a great idea, not only does it give me a challenge to focus on it also is a great day out and something to look forward to. I visited South Africa about 10 years ago and I was struck by the poverty that exists there, especially in the huge townships we passed on the outskirts of the large cities. I hope that the money raised through the Afrika Tikkun programme can help finance programmes especially for the kids who have to live there.
Q: What do you hope to gain from this experience?
A: Yes running 21km is not easy and I will be tried at the end of it, but it is a great sense of achievement.
Please help us to reach our €3000 fund raising target. Every penny raised goes to Afrika Tikkun and the amazing work they do. Click here if you'd like to make a donation.
Book an appointment now
For a quick and easy way to make an appointment book online now.