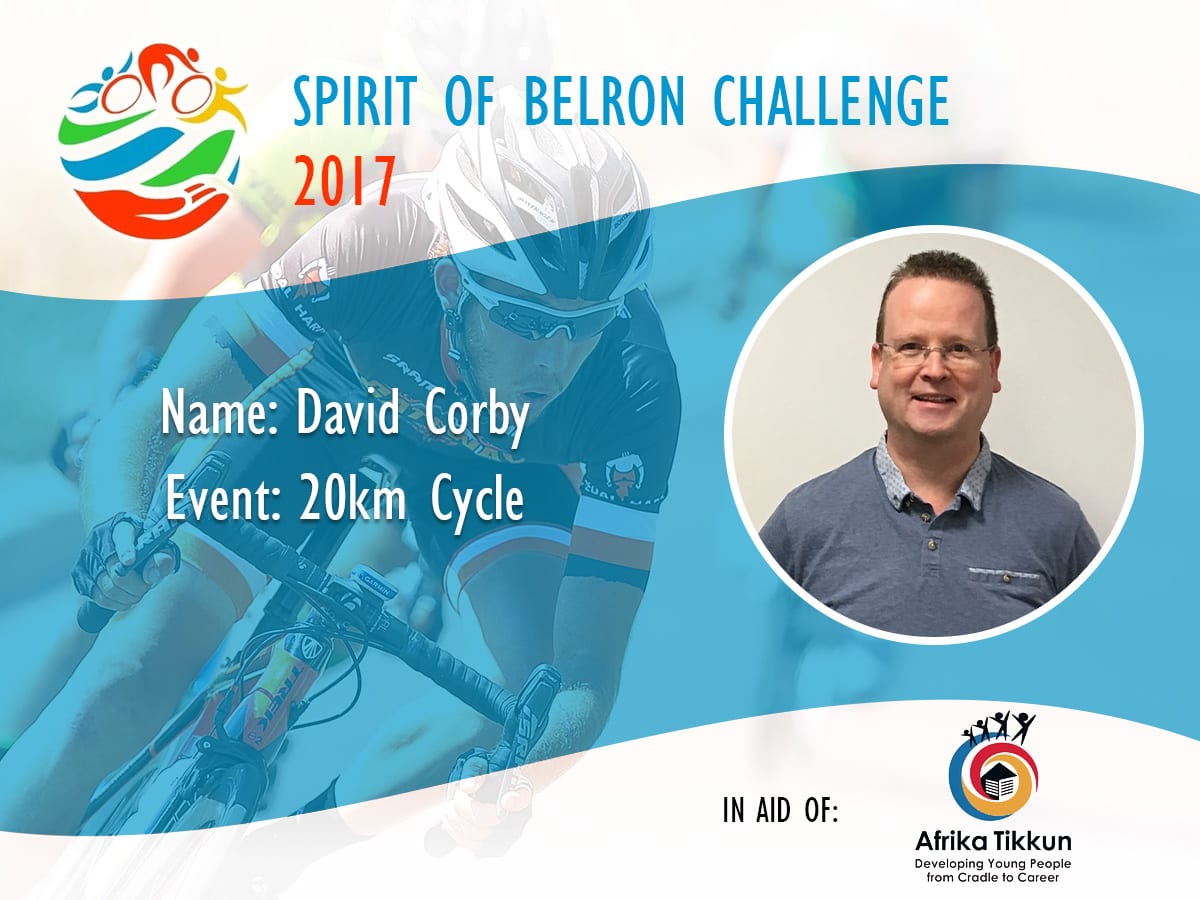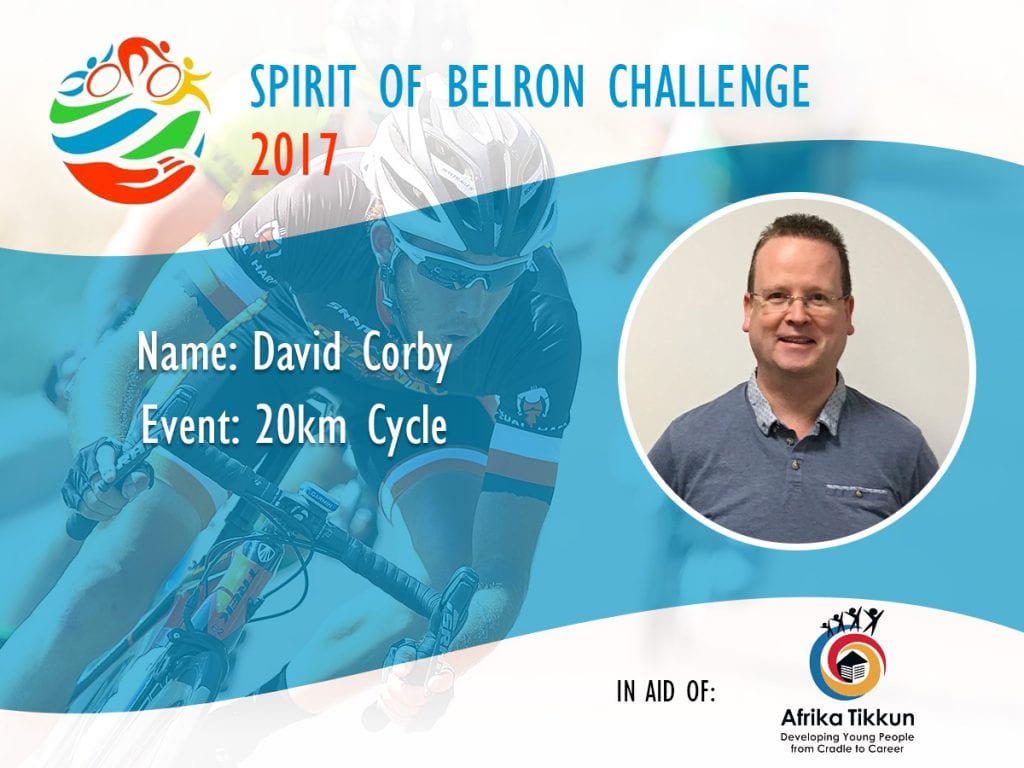 Spirit of Belron Challenge 2017 – David Corby Interview
In a little over two weeks time David Corby, our head of payroll, will be taking part in the Spirit of Belron Challenge 2017 in aid of Afrika Tikkun. He'll be competing in the 20km cycle and has been training hard for the event. David took time out from his busy schedule to answer some questions, including what the Spirit of Belron Challenge and Afrika Tikkun means to him.
Q: What event will you be participating in on the day?
A: 20km cycle
Q: Have you ever competed in anything like this before?
A: No
Q: Can you give us an insight into how you've been preparing for your chosen event?
A: Weather permitting, I do a 5km walk each evening, cycling and swimming in the gym also.
Q: What does the Spirit of Belron Challenge and Afrika Tikkun mean to you?
A: Like similar charities, it's a great cause as it helps develop peoples careers from an early age in the poorest parts of Africa, in addition to providing excellent educational services.
Q: What do you hope to gain from this experience?
A: Personal fulfilment in contributing to a great cause. Meeting other people from Belron for the first (..and only) time. The feel good factor of being in a Team event.
Please help us reach our €3000 fundraising target by visiting our donations page. Your generosity will be going to a very worthy cause.
Book an appointment now
For a quick and easy way to make an appointment book online now.