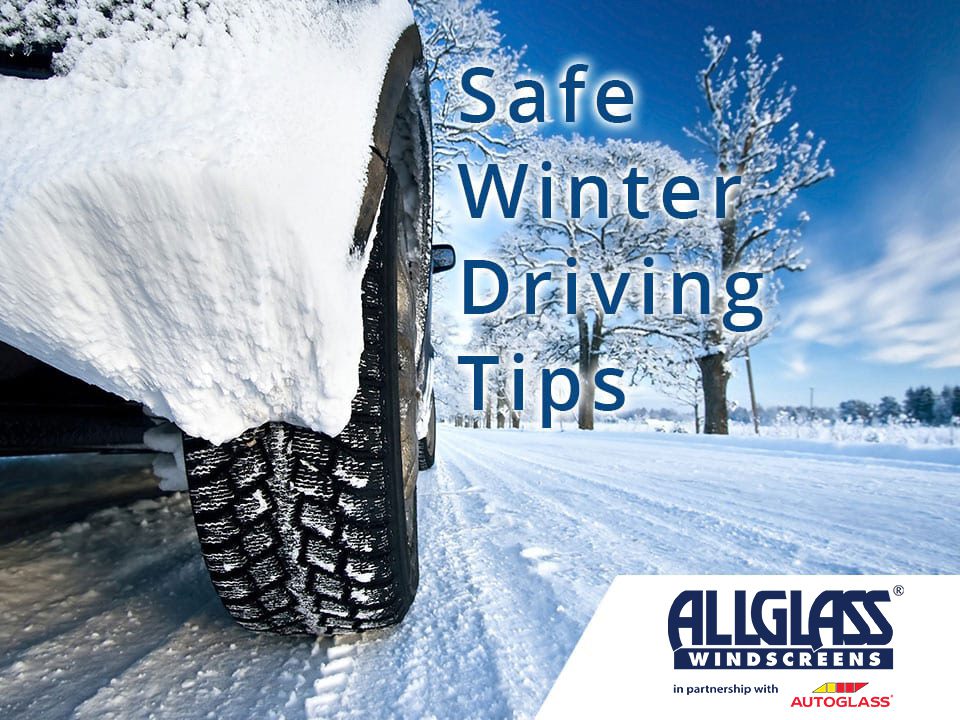 Keep Safe On the Roads: Winter Driving Tips From Allglass® / Autoglass®
With the chill in there air well and truly making itself known, we thought it was about time to pull together a list of winter driving tips to keep you and yours safe this festive season. Winter is consistently the most dangerous time on Irish roads. With reduced visibility and often extreme conditions – safe winter driving requires extra awareness on the part of the driver. Considering our country's traditionally mild climate, many of us have very little experience in handling bad weather conditions like snow. Take the time to consider how adverse weather affects your driving. Consideration like this are the first step to safe winter driving.
Winter weather driving can be all the more difficult as the change in weather creates different hazards throughout different parts of the country. Over a single, long-distance, journey you stand to encounter a number of different weather and road conditions. It is essential that you are prepared to handle bad winter weather driving scenarios, no matter what they are. Take a look at our winter driving tips below and make sure you're prepared for whatever the Christmas seasons throws at you.
Check your Headlights
As we enter winter, it's good practice to keep dipped headlights on, even during the day. Limited visibility is to be expected when winter weather driving. As winter closes in, don't forget to get your lights, both front and rear, checked. It is crucial that you ensure your vehicle is easy to spot even in darker conditions.
Top Tip:
If you notice your headlights have steam on their interior or are beginning to yellow – then it is probably time to replace them. In the interest of safety, you should try to get replacement lights installed before winter conditions become too extreme.
Check your Tyres
Ensuring that your tyres are in top condition is essential for safe winter driving. It is vital that your tyres meet the minimum legal thread depth of 1.6mm. This is a minimum though. You should be sure to change your tyres before they wear down to this degree. Also, it's exceptionally important to check that your tyres are at the pressure prescribed by your car's manufacturer. Dropping temperatures can also lead to a drop in your tyre pressure. Under-inflated tyres can lead your car to handle unpredictably. So needless to say, correct tyre pressure is absolutely vital when driving in winter weather conditions.
Keep a Safe Distance
When you apply your brakes in winter, your car can take a longer time than expected to come to a complete halt. When you are driving in winter weather, leave more space than usual between yourself and other vehicles on the roads.
Check your Coolant
The significance of Coolant, commonly known as Antifreeze, cannot be overstated when it comes to safe winter weather driving. Antifreeze is particularly important in wintery conditions as it prevents your engine from seizing in sub-zero temperatures. As the weather begins to worsen, make sure that your coolant levels are correct and that there are no leaks in your engine that may lead to antifreeze draining.
Top Tip
Mechanics recommend that you use a half water, half coolant mixture in your radiator. This mixture usually provides your engine with a lower freezing point than if you were to use coolant alone. You can find pre-mixed water and coolant in most garages and motor factors.
Check your Belts and Hoses
The various belts and hoses that make up part of your engine are always checked as part of a routine service. That said, it's always smart to give them a once over as the weather begins to turn. The low temperatures associated with winter weather driving can subject these belts and hoses to extra stresses and strains. Don't get caught out! Check the condition of your hoses and belts before the cold sets in.
Check your Battery
Winter driving can be hard on your battery. As your engine has to work harder in the winter, so too does your battery. A good winter weather driving tip is to check all your cables and clamps for signs of corrosion or damage. If you encounter a white, powdery residue around your clamps, that's the first signs of corrosion from leaking battery acid. No need to panic! You can remove the powder with water, baking soda and a toothbrush.
Other easy tips for safe winter driving
There are no shortage of quick and handy hacks that you can employ during the winter months. For example – using cooking spray on the rubber edges of your car door is a quick and convenient way to prevent them freezing shut. Also, placing a sock full of cat litter on your dashboard can serve as handy tool for minimising windshield fogging. You can learn more about this remarkable little trick below.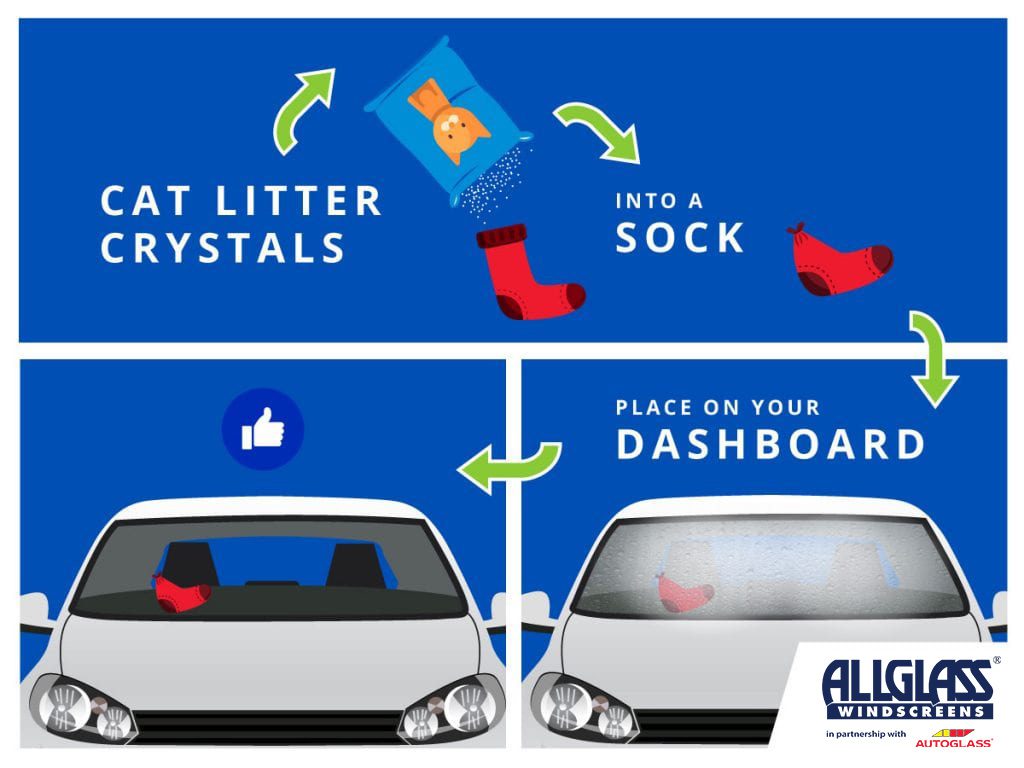 Check your windscreen
You might be surprised to hear that one of the leading causes of windscreen damage this time of year is the cold itself. Fluctuations in temperature can cause your windscreen to expand and contract and a sudden drop in temperature can cause a chip to develop into a crack. For this reason if you notice chips on your windscreen, now's the time to get them repaired.
In Conclusion
We hope you found these tips for safe winter driving clear, accessible and helpful. When it comes to safe winter driving – vigilance and preparation are essential to keeping your car functioning and you and yours safe on the road this festive season. Make sure you check the Allglass® / Autoglass® blog fortnightly for more articles, guides and explainers just like this one.
Book an appointment now
For a quick and easy way to make an appointment book online now.