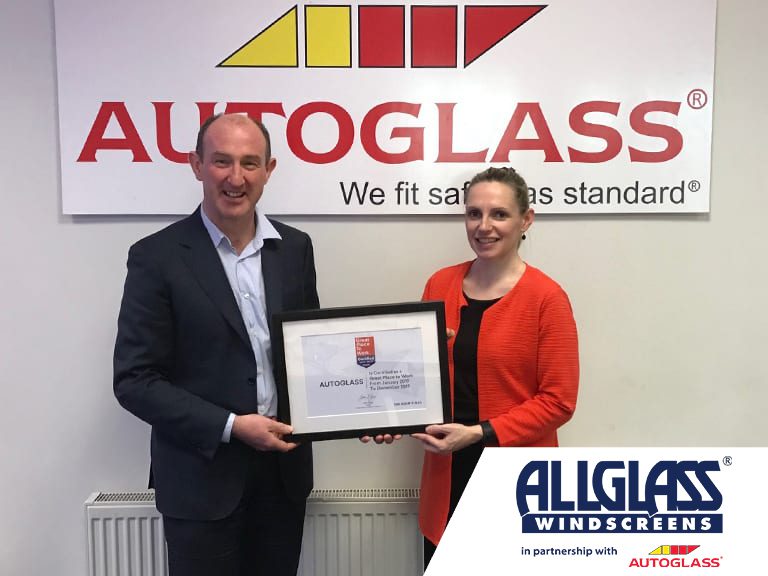 Great Place to Work Award
It is our supreme pleasure to announce that Autoglass has been included in this year's Great Place to Work Awards. Great Place to Work is a wonderful initiative that learns from the experiences of employees in order to improve their working environment and the business they work for as a whole. Since the model's inception in the 1980s, The Great Place to Work Institute has collaborated with many of the most successful and innovative businesses around the world to create, study, and recognise great workplaces. The brains behind the awards define a Great Place to Work as "one where you trust the people you work for, you have pride in the work you do, and you enjoy the people you work with". Considering the importance of these core values, we're extremely honoured to have been singled out as one of Ireland's best workplaces. This isn't just a cause for celebration, though! Our inclusion is also great news for our customers.
Our Category and Ranking
Great Place to Work is the worldwide authority on workplace culture and employee experience. Autoglass has been selected as one of Ireland's finest employers, within the Small Business category. We're immensely proud to say that – within this extremely competitive group – Autoglass has been selected as the 32nd best small business to work for in Ireland.
How We Got Here
No small amount of dedicated work went into achieving this accolade. We sat down with our Head of Human Resources, Mary McCormack, to get a little insight into how Autoglass went about earning recognition as one of the country's best employers; "As a company we reached out to Great place to Work less than 2 years ago seeking advice and direction as to how we could make our company a better place to work" explains Mary. But, that was simply the beginning, "From working with them we realised we do a lot around employee engagement, employee recognition and leadership styles. We had to submit a 'Culture Audit' demonstrating all the activities we do daily in the company. We completed an engagement survey with all our people through Great Place to work in November 2017 and again in November 2018. A huge amount of work has been done around communication, feedback, recognition, performance management, from everybody across the company and that's how we got to be a great place to work".
What this Means for Our Company
This award means so much because it was achieved through the hard work of the entire Autoglass family. As Mary herself says, "It is a recognition well deserved for all our employees. Employees make a company and our employees work very hard each day for our customers and for each other. The company is very proud of this achievement and we will continue to build on our success". So, as happy as we are to share this achievement with our customers, we would be remiss not to take a moment to sincerely thank all the brilliant Autoglass employees that helped us get where we are today.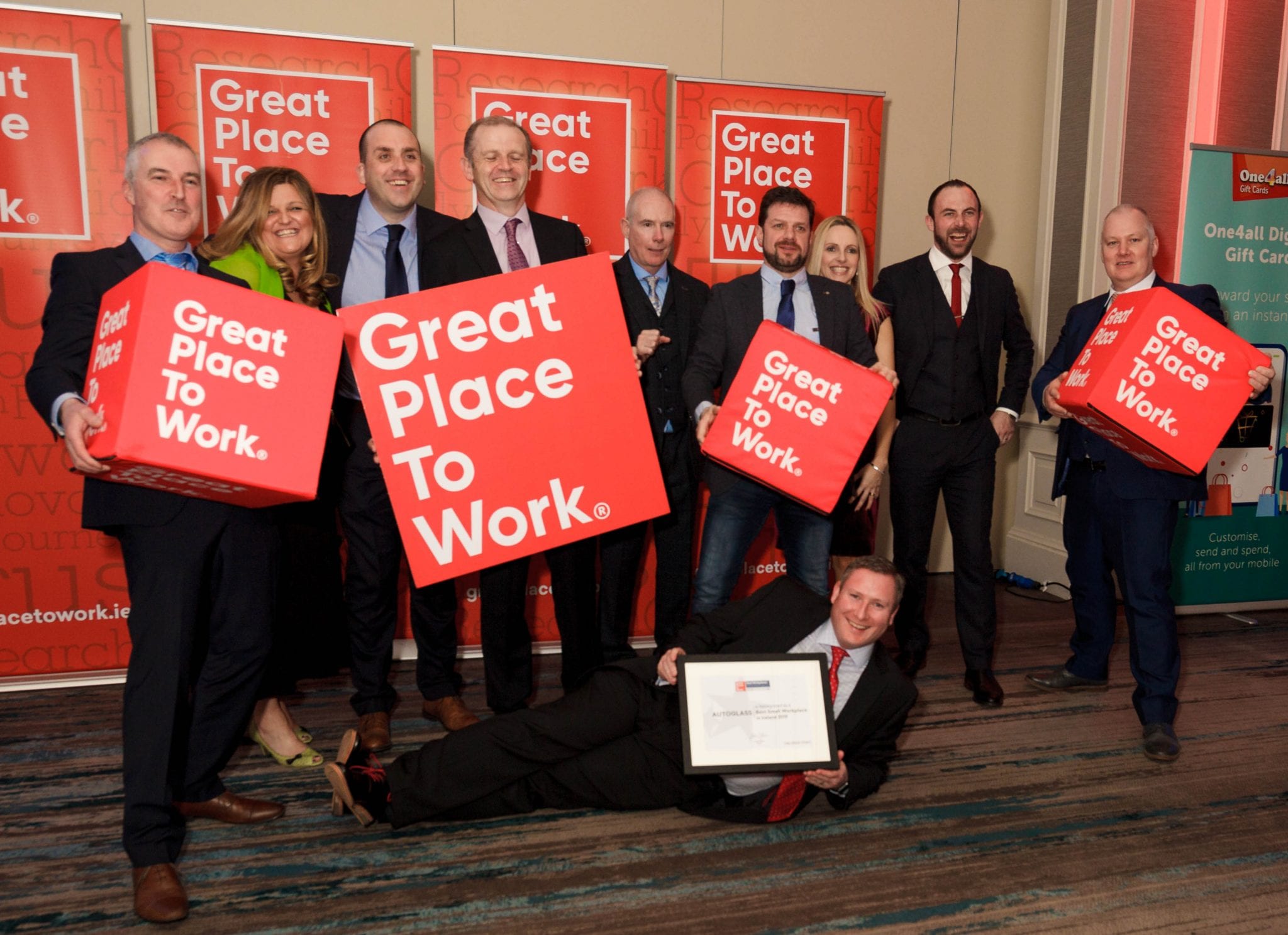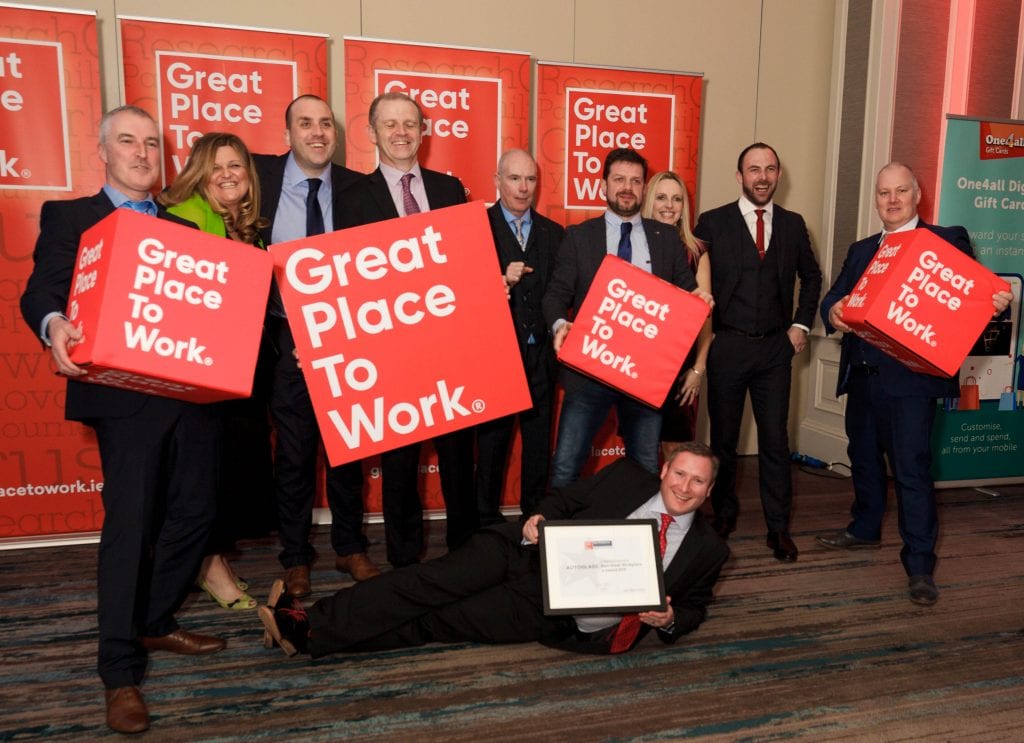 What this Means for Autoglass customers
But enough about us! What does this mean for our customers? As Mary explains, "Our customers who know us well, know that our people are the greatest assets we have in the business", Mary goes on, "I'm sure our customers will not be surprised to hear we have made the Great Place to Work list. Every day we look after our customers delivering exceptional standards of service. Autoglass have always been proud of their employees and invested a lot into having a great place to work. Our service to our customers will continue to be at as a high a standard as always!".
In Conclusion
Needless to say, our dedication to our work has little to do with plaudits, our real satisfaction comes from providing our customers with first in class service and expertise. So, the real joy in being selected as one of this year's Great Places to Work, is being afforded the opportunity to share this accolade with Autoglass employees all over the country. A big thanks and hearty congratulations to all our employees for their amazing work.
Book an appointment now
For a quick and easy way to make an appointment book online now.