Autoglass / Allglass Cork
01-4090900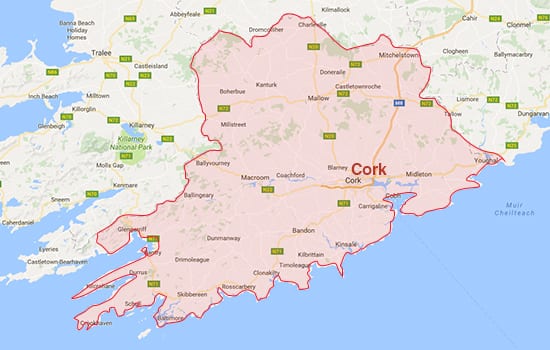 Click here to view interactive map.
Windscreen Repair and Replacement in Cork
No matter what area of Cork you live in, we've got you covered. The Autoglass / Allglass Cork depot is based at Unit 2, John Harrington Industrial Estate, Tramore Road, Cork City. Autoglass / Allglass Cork also provide a mobile service – you choose the time and location and one of our highly trained technicians will come to you. This service is available for all regions of Cork.
To book either our Cork depot or Cork mobile service today, simply call 01-4090900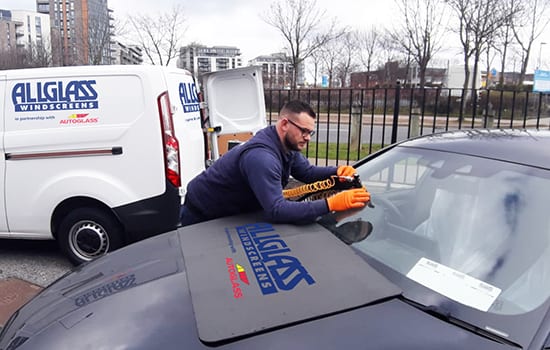 Autoglass / Allglass services offered
Autoglass / Allglass are Ireland's leading vehicle glass repair, replacement and re-calibration specialists. With a nationwide network of 25 depots and 100+ mobile technicians, we provide the highest quality services to over 80,000 customers per anum. We can repair or replace glass on any vehicle make and model and all workmanship is guaranteed for as long as the customer owns the vehicle. Autoglass / Allglass also operate Ireland's most extensive and sophisticated ADAS calibration network, capable of re-calibrating 100% of ADAS enabled vehicles on Irish roads.
How it works
Simply call 01-4090900 to speak to one of our helpful customer care agents. They will begin by taking your vehicle details (make, model and registration number) and will ask you some questions to get an assessment of the damage. Based on this assessment they will then be able to advise what service is required (repair, replacement, re-calibration) and will provide you with a quote for the job. If you are happy to proceed with the booking, at this point our agent will work around your schedule to find a time and location that suits you best. You will be given the option to avail of either our depot or our mobile service.
When you make an Allglass / Autoglass booking, you have the option of paying for the work yourself – payment will be required by card, at time of booking. You also have the option of claiming for the work on your insurance policy (if your policy includes glass cover). Autoglass / Allglass are the preferred supplier of most of Ireland's major insurance providers and in most cases we can deal with them directly (see hassle free claims below). Please be advised, if you opt to claim for our services on your insurance policy, many insurers require an excess – this payment will be required by card, at time of booking.
Hassle Free Claims
Autoglass/ Allglass  work closely with most of Ireland's major insurance companies. In most cases we can deal with your insurer directly, completely taking the hassle out of making your claim. We will contact your insurance company on your behalf, get their approval to carry out the work and take care of all the paperwork involved.
Call 01-4090900 to make a booking today.
Book an appointment now
For a quick and easy way to make an appointment book online now.